Life science careers
by
Laura Mackenzie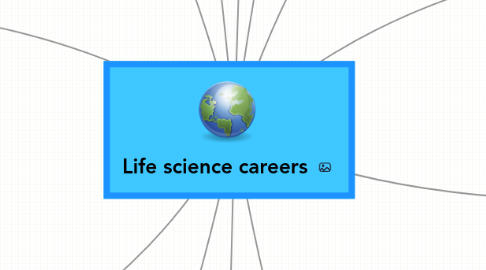 0.0
stars - reviews range from
0
to
5
Life science careers
Healthcare management
The NHS offers graduate training schemes in several disciplines: general management, finance, HR and informatics. Approx. 240 recruits per year. More information at: www.nhsgraduates.co.uk.  
Healthcare consultancy
Communicating science
Downloadable pdfs on careers in medical writing available from: http://www.emwa.org/Mum/Career.pdf  http://www.medcommsnetworking.co.uk/careersguide.pdf 
science press work
There are several routes to train as a qualified teacher at primary, secondary & further education levels. Fir inforamtion on training routes and options go to www.tda.gov.uk
Lecturing
Public engagement activities
Scientific research
Drug discovery research
Lab diagnostic work
R&D roles
Commercial roles
Regulatory Affairs
Patenting
Health Economics
Quality Assurance & Control
Science policy
Public Affairs
Science policy formation
For more information see the handout 'Working in Science Policy'. There are numerous policy focussed organisations including: Government Office for Science: www.bis.gov.uk/go-science. Newton's Apple: a science policy think tank: www.newtons-apple.org.uk Wellcome trust Strategic Planning & Policy Unit: sppu@welcome.ac.uk Bio-Centre: www.bioethics.ac.uk Royal Society: www.royalsociety.org  
Dentistry
Allied health professions
Nursing & Midwifery
There is a wide range of clinical support roles within the NHS across a variety of disciplines. Role descriptions can be found on the NHS Careers Website: http://www.nhscareers.nhs.uk/details/Default.aspx?Id=1871 
Physician Assistant
MIND produce a factsheet on career opportunities in mental health.
Clinical Trials
Clinical Data Management
Contract Research Organisations
For information on a range of graduate careers across different sectors go to the Prospects site: www.prospects.ac.uk.
Using analytical skills
Using problem solving skills
Using personal skills/strengths
Using graduate level research/study skills
Scientific Analysis
Forensic science
Commercialisation of science
Knowledge Transfer Partnerships
Inside Careers produces a guide to careers in patent work: http://www.insidecareers.co.uk/patent  Also see the Chartered Institute of Patent Attorneys: http://www.cipa.org.uk/pages/about-careers 
Scientific/IP Law
Business start-ups & consultancy
Key website for information on careers in public health: PHORCaST - Public Health Online Resource for Careers, Skills & Training: www.phorcast.org.uk