Life science careers
by
Laura Mackenzie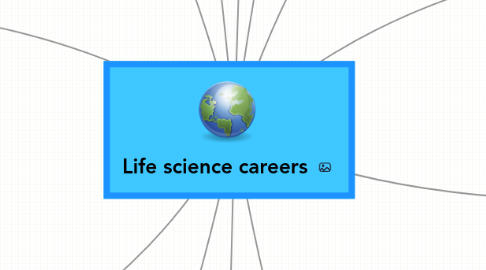 0.0
stars - reviews range from
0
to
5
Life science careers
Healthcare management
The NHS offers graduate training schemes in several disciplines: general management, finance, HR and informatics. Approx. 240 recruits per year. More information at: www.nhsgraduates.co.uk.  
Healthcare consultancy
Communicating science
Downloadable pdfs on careers in medical writing available from: http://www.emwa.org/Mum/Career.pdf  http://www.medcommsnetworking.co.uk/careersguide.pdf 
science press work
There are several routes to train as a qualified teacher at primary, secondary & further education levels. Fir inforamtion on training routes and options go to www.tda.gov.uk
Lecturing
Public engagement activities
Science museum & events organisation
Science outreach in schools and community settings
Scientific research
Drug discovery research
In commercial settings
In academia/research institutes
Academic research
Lab diagnostic work
NHS Biomedical Scientist, Specialisms in: haematology, cytology etc.
NHS Clinical Scientist, Clinical molecular geneticist (www.cmgs.org), Clinical Cytogeneticist (www.cytogenetics.org.uk), Clinical Biochemist (www.acb.org.uk), Haematology
Private diagnostic laboratories, e.g. DNA testing for private companies such as Orchid Cellmark)
Public health laboratories, e.g. Health Protection Agency
R&D roles
Clinical Research
Toxicology
Commercial roles
Marketing
Sales
Hrealthcare Communiactions/PR
Medical Writing
Pharmacovigilence
Regulatory Affairs
Patenting
Health Economics
Quality Assurance & Control
Science policy
Public Affairs
Science policy formation
For more information see the handout 'Working in Science Policy'. There are numerous policy focussed organisations including: Government Office for Science: www.bis.gov.uk/go-science. Newton's Apple: a science policy think tank: www.newtons-apple.org.uk Wellcome trust Strategic Planning & Policy Unit: sppu@welcome.ac.uk Bio-Centre: www.bioethics.ac.uk Royal Society: www.royalsociety.org  
Government departments
Independent bodies & scientific think tanks
Dentistry
Allied health professions
Podiatry
Speech & Language Therapy
Physiotherapy
Audiology
Nursing & Midwifery
There is a wide range of clinical support roles within the NHS across a variety of disciplines. Role descriptions can be found on the NHS Careers Website: http://www.nhscareers.nhs.uk/details/Default.aspx?Id=1871 
Physician Assistant
MIND produce a factsheet on career opportunities in mental health.
Graduate Mental Health Worker
Assistant Psychologist
Clinical Psychologist
Counselling Psychologist
(Community) Mental Health Nurse
Peer/Legal/Inpatient Advocate
Improving Access to Talking Therapies (IAPT) Worker
Psychotherapist
Social Worker
Mental health/ neuroscience research, Clinical researcher, Neuroscientist
Clinical Trials
Clinical Data Management
Contract Research Organisations
For information on a range of graduate careers across different sectors go to the Prospects site: www.prospects.ac.uk.
Using analytical skills
e.g risk analyst, business analyst, civil service policy maker.
Using problem solving skills
e.g. logistics, management consultancy.
Using personal skills/strengths
e.g. creativity, interpersonal skills, entrepreneurship ability, interest in a specific issue etc.
Using graduate level research/study skills
e.g. policy researcher, research assistant, market researcher.
Scientific Analysis
Forensic science
Commercialisation of science
Knowledge Transfer Partnerships
Inside Careers produces a guide to careers in patent work: http://www.insidecareers.co.uk/patent  Also see the Chartered Institute of Patent Attorneys: http://www.cipa.org.uk/pages/about-careers 
Scientific/IP Law
Business start-ups & consultancy
Key website for information on careers in public health: PHORCaST - Public Health Online Resource for Careers, Skills & Training: www.phorcast.org.uk
Health Protection Officer
Screening Facilitator
Health Promotion Specialist
Health Trainer
Community Health Improvement Practitioner
Teenage Pregnancy Coordinator
Epidemiologist
Health Intelligence Analyst
Humanitarian Assistance
Health Programme Design/Management
Monitoring & Evaluation