Too many people go to university http://bit.ly/b8XK5A
by
Edwina Attlee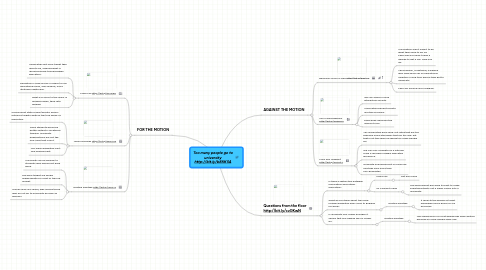 0.0
stars -
0
reviews range from
0
to
5
Too many people go to university http://bit.ly/b8XK5A
This is just a demo map that you can delete right away, if you feel like it...
AGAINST THE MOTION
Ceci Mourkogiannis http://bit.ly/9NeZNU
Mary Ann Sieghart http://bit.ly/9OoOtY
FOR THE MOTION
Claire Fox http://bit.ly/dcXS8G
Jenna Nicholas http://bit.ly/duNCUk
Anatole Kaletsky http://bit.ly/cFy07v
Questions from the floor http://bit.ly/czGKwN
Is there a distinction between universities and further education?
What do you think about the many foreign graduates who come to England for work?
Is university any longer enough? It seems that one degree will no longer do.