PAST CONTINUOUS
by Julia Millonez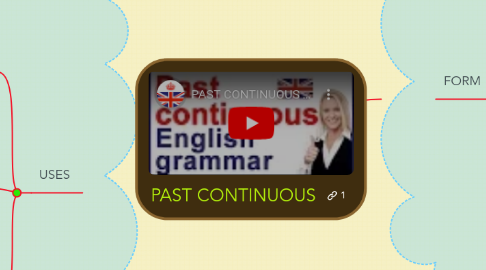 1. FORM
1.1. Affirmative
1.1.1. You were studying when she called
1.2. Negative
1.2.1. He wasn't paying attention when she wrote a letter.
1.3. Interrogative
1.3.1. Were you listening while she was talking ?
2. USES
2.1. Interrupted Action in the Past.
2.1.1. I was reading a book when the bell rang.
2.2. Specific Time as an Interruption
2.2.1. Last night at 6 PM, I was eating dinner.
2.3. Parallel Actions
2.3.1. Thomas wasn't working, and I wasn't working either.