Game Plan: HTGAWM
by kacia wilson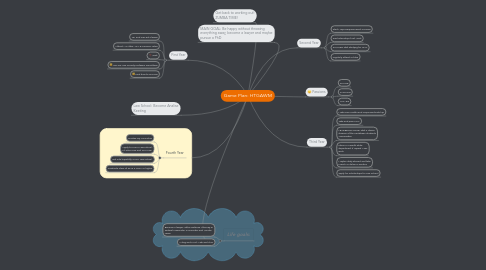 1. First Year
1.1. 101 and Gen Ed Classes
1.2. Attend 1-2 clubs: ASA & Jamaica Yahso
1.3. Work
1.4. Join Pre Law Society Professor Donaldson
1.5. Find time to DANCE
2. Second Year
2.1. Start Major Requirememnt Courses
2.2. Paid Internship if not Work
2.3. SUMMER start studyng for LSAT
2.4. regularly attend a club!!
3. Third Year
3.1. Make sure credits and requirments add up
3.2. Take and pass LSAT
3.3. LEADERSHIP ROLE: start a dance division of the Caribbean Students Assosciation
3.4. Intern in a worth while department if unpaid AND work
3.5. Maybe study abroad and take French or Italian in winter?
3.6. apply for scholarships for Law School
4. Fourth Year
4.1. Finalize my curriculum
4.2. Apply to CUNY Law School, St.Johns Law and NYU Law
4.3. Get into hopefully CUNY Law School.
4.4. Graduate Class of 2019 3.7GPA or higher
5. Passions
5.1. DANCE
5.2. FASHION
5.3. MOVIES
6. Law School: Become Analise Keeting
7. Life goals:
7.1. Become a lawyer: either Defense Attorney or Federal Prosecutor in Narcotics and Murder cases
7.2. A dog and a cat : Loki and Thor
8. MAIN GOAL: Be happy without throwing everything away, become a lawyer and maybe pursue a PhD
9. Get back to working out! ZUMBA TIME!