11.2 Discussing Safety Procedures
by Liss Portillo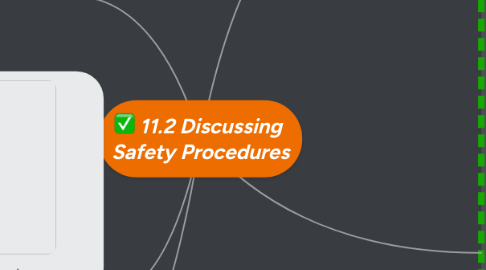 1. Airline Pilots!!
1.1. training!!
1.1.1. Pilot!
1.1.2. Key Skills: Strong communication, problem-solving and observation skills, good depth perception and reaction time, ability to operate aircraft computer and navigation systems
1.1.3. Licensure and Certification Commercial: pilot's license; instrument rating; airline transport pilot certificate
1.1.4. Training and Experience: Up to 2 months of ground training; more 1500 hours of flight experience
1.1.5. Degree Fields: Aircraft operations, aviation, aeronautical engineering or related field
1.1.6. Degree Level: Bachelor's degree
1.1.7. Salary: $118,140 per year (2014 median salary for all airline pilots, copilots and flight engineers)
2. The 10 Most Dangerous Jobs
2.1. https://www.youtube.com/watch?v=YJF6NAhMDI4
3. Jobs Where Workers Need to Protective Equipment
3.1. BUILDER MAN MINERS CHARPENTER FIRE FIGHTER FARMER MAN WELDER
4. Types of Protective Equipment
4.1. more!
5. Safety Rules
5.1. Everyone must understand the basic rules of prevention and comply with them. These golden rules reinforce and complete our procedures for identifying dangers and controlling risks.