Articles a/an
by Samuel flores machado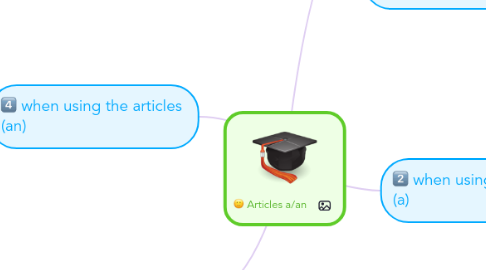 1. when using the articles (a)
1.1. Example
2. Rules for use of article was (a)
2.1. Se utiliza A (cuando está el sonido de una consonante o de la "u").
3. when using the articles (an)
3.1. Rules for use of an article was an
3.2. an no funcionan de acuerdo a un género del sustantivo (femenino o masculino)
3.3. -Se rige, por el sonido con la que inicie la palabra que les siga.
4. Example video
4.1. Goal 1
4.2. Goal 2
4.3. Goal 3