IP and Knowledge Commercialisation Conference
by
Julian Carver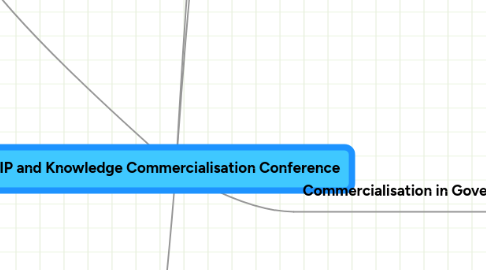 0.0
stars -
0
reviews range from
0
to
5
IP and Knowledge Commercialisation Conference
Public Sector IP Discussion
Peter Willimot, IP Australia
Trends
Questions
IP Law
Stephenson, Jordan & Harrison Ltd v. MacDonald & Evens (1951 CA)
In most cases he presented, anything that was outside of the explicit terms of service in the employment contract, was held to be the employees IP.
Distinction between contract of service, and contract for service.
But now, with specialised knowledge work, where a person exercises a high degree of skill and expertise, control is not the only reasonable test / sole determining factor.
Why should employers own IP – return on their investment, provide opportunities for creative works to employees, organise production of material and distribution/marketing of the product
Prof Kamal Puri
Most IP is developed in an employer/employee context
Commercialisation in Universities
Dr Andy Sierakowski, Director Office of Industry and Innovation, Uni of Western Australia
Knowledge Commercialisation Australia (KCA) http://www.kca.asn.au/
Results
Measures
Removing Barriers
IP Management
Durham Grigg
Key Actions
Framework for commercialising University Research
Models of Technolgy Transfer Offices
Simon Williams, CEO ITEK, Uni of South Australia
when to quit
top lies
TTO Death Cycle
Process
Common Sense
Commercialisation in Government
Dr John Kapeleris, Deputy CEO, Australian Institute for Commercialisation
AIC
Commercialisation means
Collaboration