Sean Bonner
by
Dan Taylor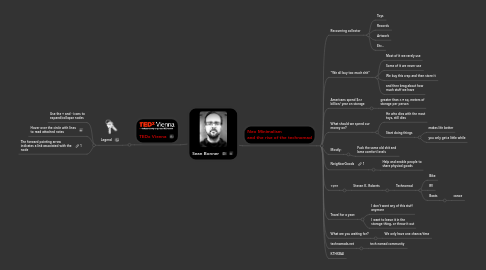 0.0
stars -
0
reviews range from
0
to
5
Sean Bonner
Sean Bonner has been involved with media, online and off, for the better part of the last 16 years. He has been featured in GOOD, Wired, Playboy, Salon, Forbes and others, been included in Yahoo!'s Best of the Web, and has spoken at conferences, events, and coffee shops around the world. As co-founder and CEO of Bode Media Inc, Sean helped create Metblogs, the worlds largest network of local media blogs. As a consultant, he has helped The Groop, Jack In The Box, LAPD, Suicide Girls, Obey Giant, Shopzilla and others interact with their customers, clients, and fans online. He also speaks frequently at conferences covering blogs, media, networks and grassroots journalism. Recently he's spoken at IzeaFest (Orlando, FL), SXSWi (Austin, TX), Roboexotica (Vienna, Austria) and Re:Publica (Berlin, Germany). As an event organizer, Sean brought BarCamp to Los Angeles, NSC1 to Singapore, produced the first art exhibition comprised solely of phonecam images, ran art auctions and benefits for the West Memphis Three. Sean has also been a guest blogger/contributor for BoingBoing and hosted the iPhone game review show iPhun. He is also one of the founders of Crash Space, a Los Angeles hackerspace and is the creative director for the brand R5315T.
TEDx Vienna
Legend
Neo Minimalism and the rise of the technomad
Recovering collector
"We all buy too much shit"
Americans spend $22 billion/ year on storage
What should we spend our money on?
Mostly:
1988
Travel for a year:
What are you waiting for?
technomads.net
KTHXBAI