Pros and Cons of Full-day Kindergarten
by
Sarah Adams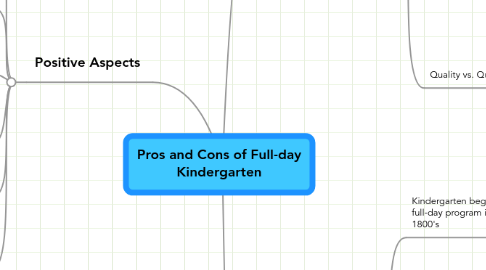 5.0
stars -
3
reviews range from
0
to
5
Pros and Cons of Full-day Kindergarten
Negative Aspects
Not all States agree to make full-day kindergarten mandatory or even available in all districts
Implementing full-day programs requires more money from local and federal budgets
no studies that show an absolute answer that full-day kindergarten achievement out weighs half-day kindergarten achievement
Full-day kindergarten - longer days at school may contribute to later "burn-out" and low motivation in school in later years.
Quality vs. Quantity
Positive Aspects
Eighty-five percent of kindergartners in the United States attend public school.
According to the published 2004 National Center for Educational Statistics: As found in other studies, children in a full-day kindergarten program generally make greater gains in both reading and math compared to children in half-day kindergarten
"What are full-day kindergarten children doing during this 'extra' time?"
Sixty-four percent of half-day classes spend an hour or less on reading compared to 32 percent of full-day classes.
More full-day classes have mathematics daily compared to half-day classes
Full-day kindergarten programs take advantage of the longer day by providing child-centered, developmentally appropriate activities and offering a balance of small group, large group, and individual activities
History of Full-day kindergarten
Kindergarten begins as a full-day program in the late 1800's
Changes to Half-Day around World War II
1960's and 1970's, full-day kindergartens reemerge as a way to help disadvantaged children "catch up"
"Non-poor" districts adopt full-day kindergarten in response to more dual-earners and single parent families
Today, full-day kindergarten programs are the norm by a small margin
Currently, depleted state and local budgets are forcing some school districts to switch back to half-day programs or requiring tuition payments for full-day programs