Selena's Mind Map Voacb Project
by
Selena LaTorre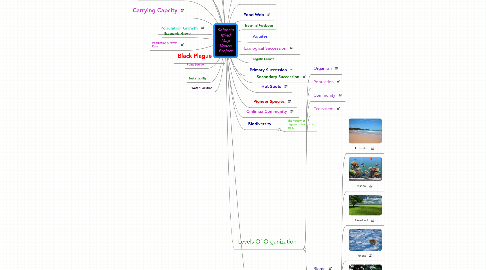 0.0
stars -
0
reviews range from
0
to
5
Selena's Mind Map Voacb Project
Biosphere
Earth as one ecosystem.
Levels Of Organization
Organism
An individual living creature.
Population
A group of the same living thing.
Community
A group of different organisms that live and work together.
Ecosystem
A place where living and non living things live and interact.
Biome
Many ecosystems; it's determined by climate and elevation.
Producer
Organisms that produce their own enrgy from the sun.
New node
Trophic Levels
Primary
Secondary
Tertiary
Biotic Factors
An organism that is living, was living or apart of something that is or was living.  
Animals
Plants
People
A cat's wisker
Abiotic Factors
Something that is not living, never was living and never will be living.
Rocks
Metal
Glass
Rubber
Biodiversity
The variety of organisms living in an area.
Hot Spots
A region of the earth that is very diverse but is also under threat due to its loss of habitat.
Ecological Succession
When communities of an ecosystem change over time.
Primary Succession
Occurs in places where an ecosystem has never occured.
Pioneer Species
Pioneer species appear in the earliest stages and tend to be  smaller, grow faster, need less resources, and thrive in an  environment where there is not a lot of competition.
Secondary Succession
Starts in an ecosystem when something has disturbed its natural community.
Cmlimax Community
A community of plants & animals that has reached a steady state.
Food chain
A community of organisms where each member is eaten in turn by another member.
Food Web
A community of organisms where there are several food chains.
Limiting Factors
Any factor(biotic or abitoic) that limits the growth of a species population.
Carrying Capcity
The amount of organisms that an ecosystem can support.
Population Growth
The increase in the number of people who inhabit an area.
Black Plague
The epidemic experienced during the Middle Ages that killed nearly half the people of western Europe.
Industrial Revolution
Sustainability
Exponential Growth
Population Growth Rate
A measure of how quickly the number of people in an area increases
Logistic Growth
J-Curve
S-Curve
Water Pollution
Point Source
Aquifer