Conditionals
by
Matej Basic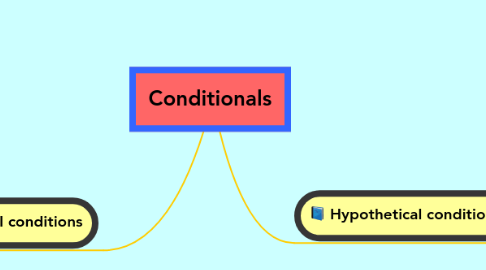 0.0
stars - reviews range from
0
to
5
Conditionals
Real conditions
Present Real Conditional
We use present real conditional to express possible, normal, present actions.
Used for actions, situations, habits happened in past that now have changed and they are no longer happening.
We use Future Real Conditional for possible future actions.  
Hypothetical conditions
Describes a imagined or impossbile present situation.
Future Unreal Conditional is used for imagined or impossible actions in the future.