Working title: Gecekondu
by
Jens Brandt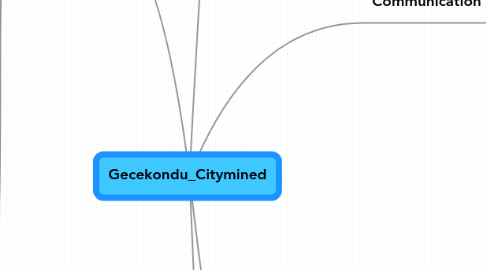 0.0
stars - reviews range from
0
to
5
UP Workshop
Roskilde university - RUC
TReC
Municipality of Sarıyer
Town of Hedehusene
Sarıyer Neighborhood Platform
Rotterdam International Architecture Biennial
University of Gothenburg
Frederik Serroen
Financing
Universities
Bienniale
Local municipalities
Fundraising in general
UN
EU
Ressources
reports of municipality, satellite photos,
TReC tetxt on Sarriyer
  Istanbul at a Glance (by Ulaş of TReC) "A governor appointed by central government manages Istanbul. There are two local government organizations at metropolitan level; special provincial authority and metropolitan municipality. The biggest and powerful one is metropolitan municipality responsible of major services including metro-scale land use and transportation planning. Metropolitan municipality consists of an elected mayor, executive committee, metropolitan council, departments and companies. Istanbul has 39 official districts managed by district governor. Each of them has an elected district mayor and municipality. These local service provider municipalities are also responsible for local development plans and building permissions. District municipality councillors constitute the metropolitan council that is the most influential power for land use changes in Istanbul. Sariyer is one of the oldest districts of Istanbul located northwest of the Bosphorus. Waterfront areas capture many old villages that became fancy residential areas in post 1980 times. The rest of the district consists of informal neighbourhoods that under regeneration agenda brought by mainly private developers. Demolishing the "informal" *** residential areas created enormous tension where majority of the population born and lived in. Issue is not simple as informal housing therefore for many years local authorities provide services for vote and now asked to go away. Neighbourhood associations in Sariyer are well organised and has developed their capacity with engagement of local and international academics."  
Planning perspective
French perspective
German perspective
Dutch perspective
Inura perspective
Videos
Architecture perspective
Small business perspective
Projekt ideas
Bye bye anatolia
Visiting
Movies
Research base (long term idea)
Summershcool
Camp
Communication
Skype talk february 11th
Skype names