Working title: Gecekondu
by
Jens Brandt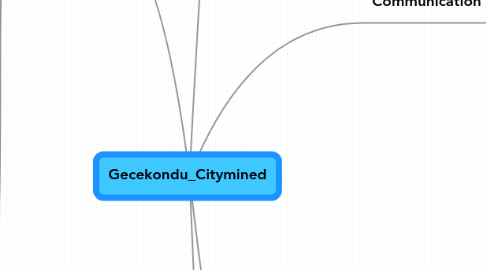 0.0
stars - reviews range from
0
to
5
UP Workshop
Emails in the note - please add\missing mailadresses
Roskilde university - RUC
John Andersen (professor in Planning, Cities and Processes) and Jan, See website translated into english
TReC
Muge and Ekim
Play the city, DUS and TreC - Gecekondu
Jens, Anders and Jan, I briefly met a german girl in the 'urban development' sphere last week searching a traineeship in Copenhagen. Maybe you could write to her: sophie.t.h@gmx.net
Application (January 11th) for government funded civil society project
Municipality of Sarıyer
Sevgi Atalay who is the technical advisor and assistant mayor of Sarıyer
Organisational Chart
Town of Hedehusene
Anders has talked to local people incl politicians
Sarıyer Neighborhood Platform
Fazlı, Welcomes a visit in spring/summer
Rotterdam International Architecture Biennial
The 5th IABR, Making City, opens in April 2012
University of Gothenburg
Erik Persson, writing for a newspaper and a cultural journal i Sweden
Catharina Thörn, Lectures on Urban issues
connecting to selfbuilding housing associations like gemeimsam-bauen und wohnen and wohnbund, Vienna projects
University of Applied Life Sciences (Boku) Vienna - Master Seminar on Quality of private-public-green including gender issues (Doris Damyanovic)
Frederik Serroen
City Mine(d)
www.cosmopolis.be, urban studies program in Brussels, Copenhagen, Vienna and Madrid http://www.4cities.eu/brussels, Polis - Tallinn, Brussels, Manchester, Tillburg, Supertanker has a connection to the Tallinn partner, Anyone have connections to Tilburg, Manchester or Brussels?
Onuz Oger (Istanbul Cultural Capital of Europe 2010)
Simone Pekelsma (ex-European Urban Knowledge Network / halftime Istanbulbased), EUKN
http://ecosistemaurbano.org/
Financing
Universities
Bienniale
Local municipalities
Fundraising in general
UN
EU
Ressources
reports of municipality, satellite photos,
TReC tetxt on Sarriyer
  Istanbul at a Glance (by Ulaş of TReC) "A governor appointed by central government manages Istanbul. There are two local government organizations at metropolitan level; special provincial authority and metropolitan municipality. The biggest and powerful one is metropolitan municipality responsible of major services including metro-scale land use and transportation planning. Metropolitan municipality consists of an elected mayor, executive committee, metropolitan council, departments and companies. Istanbul has 39 official districts managed by district governor. Each of them has an elected district mayor and municipality. These local service provider municipalities are also responsible for local development plans and building permissions. District municipality councillors constitute the metropolitan council that is the most influential power for land use changes in Istanbul. Sariyer is one of the oldest districts of Istanbul located northwest of the Bosphorus. Waterfront areas capture many old villages that became fancy residential areas in post 1980 times. The rest of the district consists of informal neighbourhoods that under regeneration agenda brought by mainly private developers. Demolishing the "informal" *** residential areas created enormous tension where majority of the population born and lived in. Issue is not simple as informal housing therefore for many years local authorities provide services for vote and now asked to go away. Neighbourhood associations in Sariyer are well organised and has developed their capacity with engagement of local and international academics."  
Planning perspective
Paper by Gamze OZER
Article by Tahire Erman
Self-made Cities
French perspective
Jean-François Pérouse
German perspective
Arch+ special issue
Urban Passion
Dutch perspective
Inura perspective
Orhan Esen
Arch+ article
Blog for the Inura 2008 conference
Videos
Sulukule
SOS Istanbul
Architecture perspective
Superpool - Danish Turkish architects, Koolhaas in Istanbul :-)
Becoming Istanbul, Berlin exhebition
Small business perspective
Made in Shihane
Article in Hyrriyet
Projekt ideas
Bye bye anatolia
Looking at living conditions for people coming from the same area, Social hosing in denmark or other places, Gecekondus in EG Istanbul
Research and focus on the gececondu aspects
Visiting
Create a group of local citizens that can visit each other, Workshops and handson
Movies
story about people living in denmark doing selforganised buildings, Turkish w english text
Research base (long term idea)
One reference is Pratt center
Could be organised/backed/linked to a network of european educational institutions
Bridge building function between academia and the local life, Accumulation of local knowledge and networks, Visiting students and researchers
Summershcool
Interdisciplinary student workshops
One or two weeks time
Industrial mass housing versus Gecekondu, One week in selforganised Gecekondu in EG istanbul, one week in industiralized mass housingn - EG in Demanrk
Camp
Like Barcamp over a weekend
Communication
Skype talk february 11th
Agenda and notes, Which Institutional framework?, Polis, Maybe contact to the students, Four cities, Good contact in BRU, Maybe not soo good contact in CPH, Which other frameworks could be relevant?, What format? - see projekt ideas, Wait for a preparation workshop to decide, Make scenarios before a prepariation meeting to see what need to be arranged ahead - Meeting with local people, municipality etc., What is the topic?, Area in Istanbul under threat, People are under pressure to sell their houses, Private sector wants to build for rich people - high rise, See video here from Sarier where police and residents clash http://www.lpghaber.com/videohaber/603845/, A two way approach, Western cities learn from the self organised and self build area, Very socially defined area, Social patterns are changing, Area has a big solidarity, Istanbul communities learn from lessons learned in western cities - segregation, gentrification, When is the best time?, Preparation in the end of april?, Everybody make a project plan - making a number scenarios, Making sure to meet with local contacts, Could be done w short notice, More a private session, Firstly contact w local people, Universities start end of september, Could it be in the first half of september?, Where?, One possible place is a Workers holiday camp - owned by the municipaility, Municipality camp/hostel is used for summerholidays, We need to be an enitiy to do that, Could do a partnership w a university (also local), When more exactly is it free?, See some pics here http://www.sariyer.bel.tr/Galeri/baskanin-faaliyetleri/belediye-faaliyetleri/34/kilyos-sosyal-tesisleri.aspx, How to Finance?, Not too many partners, Check out cultural exchange programs, Check out other form for financing, Try and make a lighter structure, Just operational costs, More free, Juducial framework, Need of a formal entity to work w municipality, The responsive city - Netherlands embassy (better credibility in the eyes of the municipality), TReC is only a formal structure in NL
Skype names
jens.brandt
anderstoolkit
y.muge
rojdaekimtan
andreabreitfuss
Frederik, fedeserroen
hwproject, Heidrun
Erik?