How Does Cancer Develop In Your Body?
by Cade Nicholson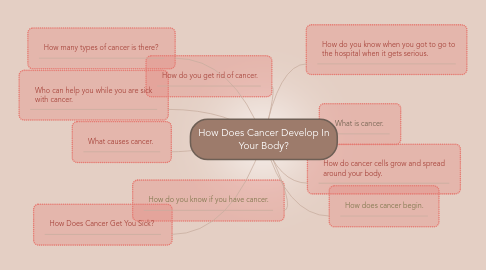 1. What is cancer.
2. How do cancer cells grow and spread around your body.
3. What causes cancer.
4. How does cancer begin.
5. How Does Cancer Get You Sick?
6. Who can help you while you are sick with cancer.
7. How do you know if you have cancer.
8. How do you know when you got to go to the hospital when it gets serious.
9. How do you get rid of cancer.
10. How many types of cancer is there?