MY ELEMENTS OF DESIGN EXAMPLES
by Aya Bellaoui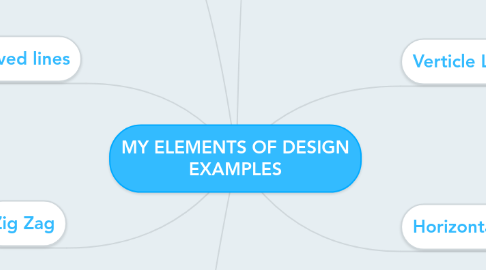 1. TEXTURE
1.1. Rough and bumpy texture is found the wall
1.2. Smooth and slick texture found on counter of island.
1.3. Soft fluffy bed sheets in the bedroom on the bed.
2. Verticle Lines
2.1. Lines travel upwards/downwards on the sides of the beds.
2.2. Lines travel vertically on the wall behind the bed in the bedroom making the room appear as if it is taller.
2.3. Broad/thick green vertical lines on the baby's room wall.  Makes room appear tall and largish.
3. Horizontal Lines
3.1. Lines travel horizontally on the wall making the bedroom appear wider.
3.2. Lines on the ground in the living room are horizontal going the same direction as the coach.
3.3. Horizontal Lines on the side of the garage  make it appear longer for the cars.
4. Diagonal Lines
4.1. Ceiling is slanted in the game room making it look like the room is shorter yet more unique.
4.2. Wooden floor is traveling horizontally in the dining room.
4.3. Windows in the coach/dining room are diagnol making one point feel taller than it really is but other ends shorter.
5. Curved lines
5.1. Curved couch in the living room seem elegant and make room feel a bit round.
5.2. Chair in the bedroom  is curvy and looks really comfortable to sit in. Also makes room look more elegant or modern.
5.3. The dining room has curved couch, curved lines on carpet, curved chair... Seems modern and/or artistic.
6. Zig Zag
6.1. Bedroom contains colorful zigzags on the wall. Looks more fun and creative. But modern because they are chevron.
6.2. The stairs are zigzagged so they look modern and upgraded to me.
6.3. Shelves in the bar area are zig zags and look creative yet special rather than plain shelves.
7. Space
7.1. The office space is small yet used up efficiently.
7.2. Home theater room is huge but large coaches and chairs use it up well leaving decent space.
7.3. Bedroom is decent sized but the bed is too large and takes up all of the room.