The formation of crystals(What we know)
by Zong Ming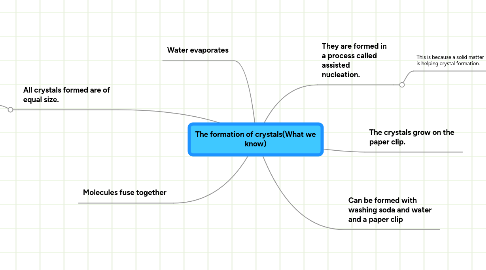 1. They are formed in a process called assisted nucleation.
1.1. This is because a solid matter is helping crystal formation.
1.1.1. eg. paper clip, brick etc.
2. Water evaporates
3. Can be formed with washing soda and water and a paper clip
4. Molecules fuse together
5. The crystals grow on the paper clip.
6. All crystals formed are of equal size.
6.1. However, there are exceptions.(VERY RARELY)