Web 2.0 Tools
by Sharee McAlister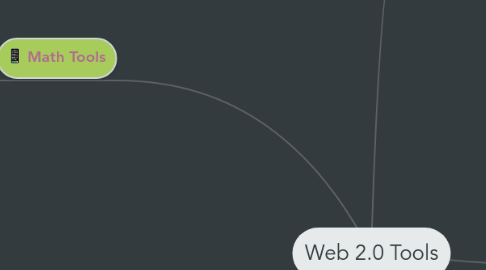 1. Classroom Management
1.1. Class Dojo: connects teachers with students and parents to build amazing classroom communities. Teachers can encourage students for any skill or value — whether it's working hard, being kind or helping others. Students can showcase and share their learning by adding photos and videos to their own portfolios. This allows parents to also check in on students classroom behavior. I change the topics to match school/classroom expectations and they receive points for expectations followed and lose a point for expectations not followed.
1.2. Today's Meet: TodaysMeet gives everyone the floor and lets even the quietest students express themselves.I often use this tool for students to complete exit tickets. This allows everyone to view what each student took from the lesson as well as voice their thoughts. There is not right or wrong answer.
1.3. Remind 101: you can schedule announcements, file attachments, co-teacher support, read receipts, and activity planning. This has been a very helpful tool in my classroom, from reminding parents of upcoming event, to documenting conversations with parents in students perm folder.
2. Social Studies Tools
2.1. Ed puzzle:  a site that allows users to select a video and customize it by editing, cropping, recording audio, and adding questions to make an engaging presentation or lesson.EDpuzzle is ideal for educators who are flipping their classrooms. You can also track, monitor, and grade student progress through their educational portal. You can search any topic from different sites such as youtube and ted talk. You can use a pre-created video with questions or you can edit the video and create your own questions.
2.2. Quizlet: a place where everyone can share knowledge in any subject, at any level and gain confidence as a learner. This is a tool that can be used for any subject and students can do different activities to learn the content. A few activities are Flashcards, Match, and Test.
3. Language Art Tools
3.1. Kahoot: designed to introduce and reinforce new concepts in a single game, a #blindkahoot makes learning fun, and with lasting impact. Use our template to get started! You can search any topic and find an already created Kahoot or create your own. I have done both. The teacher can see who is struggling and who is ready to move on. This can be seen live by teacher and you can also print out the information.
3.2. Vocabulary City: teachers can implement the research-based vocabulary learning techniques that lead to word retention and improved reading comprehension. I create our Spelling Lists and add to my Google Classroom. Students can do different activities to study their Spelling words for the week.
3.3. iReady: combines a valid and reliable growth measure and individualized instruction in a single online product that saves teachers time at a fraction of the cost of similar products. My students have individualized lessons that are based off their reading level. We monitor this score throughout the year, wanting to see the reading level increase. Students work on phonics, reading, comprehension, and vocabulary.
4. Math Tools
4.1. iXl  Math: Skills are organized into categories, and you can move your mouse over any skill name to view a sample question. IXL will track your score, and the questions will automatically increase in difficulty as you improve. If a student gets the problem incorrect it will show the correct way to work the problem. Without a paid account each student is allowed 10 practice problems per day.
4.2. Cool Math Games: This is a brain-training site, for everyone, where logic & thinking meet fun & games. These games have no violence, no empty action, just a lot of challenges that will make you forget you're getting a mental workout! My students use this site once a week to continue the current skill they are completing in Math.
5. Science
5.1. Kids Discover: Inquiry-based learning is more important than ever. That's why we've engineered Discover Map. This visual concept map literally connects the dots across different subject areas and time periods. Help cultivate a child's ability to research and make connections independently, and have a little fun along the way.There is three different lexile reading levels to modify the reading. You can monitor student progress and access multiple science resources.
5.2. Extreme Science: the place online to find the biggest, baddest, and the best in the world of extremes and learn about the science behind what makes each the most extreme example of its kind. You'll find world records in natural science, including earth science and the plant and animal kingdom, as well as extreme weather records, and much more wild, weird, and out-there stuff. This is a great tool to use for research and fun facts. My students like to look up fun facts in their short down time. They will then write a summary of what they learned and how they will use that information.