WHAT IS WATER?
by Edward Pang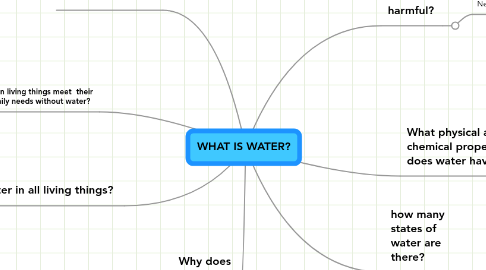 1. can living things meet their daily needs without water?
2. Why does ice float on water?
3. How come not all substances are water-soluble?
4. Is water harmful?
4.1. New node
5. What physical and chemical properties does water have?
6. how many states of water are there?
7. Is water in all living things?