ESL Classroom Presentation
by
Kevin Sampson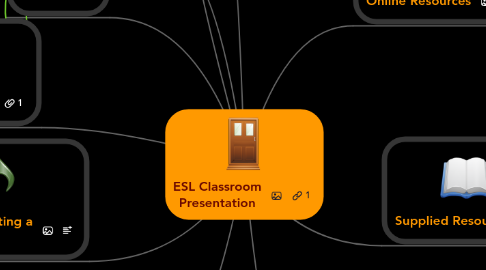 0.0
stars -
0
reviews range from
0
to
5
Follow up activities
Reasearch Don Clean from the link and write a short Biography.
Make your own class book
Whatch the video r. Put some drawing paper and pencils in the art center. Put a three ring notebook with page protectors in the writing center. Set up the computer center for writing and editing stories about their drawings. After watching the video, children draw a picture, write about it, and then put the picture with their writing in page protectors in the three ring notebook. This notebook is then added to the classroom library to be read during silent reading or to the whole class.
Arguably the most famous song Don Mclean ever wrote was American Pie. Your task is to Listen to the song and then research and write in your own words the story behind the song and the meaning behind the words. Below is a link that may help you in your search
Sample Video
Gavin, This file would be included in the teacher model presentation.
Assessment
Learner KWI
Self Assessment Form
Evaluation Forms
The students use this first to evaluate the teacher presentation, then for peer evaluation. A good idea to have the students examine the document and explain that they need to be aware of the evaluation as they prepare. So a preperation checklist as well as an evaluation form
Classroom Management
Hardware
Instruction
Rather than extensive explanations, the teacher provides a presentation and classroom discussion follows. In my view this is a pilot project with a fair amount of teacher direction. As the basic skills emerge, so will greater creative opportunity. There is also a need to differntiate learner abilities. So guess about the middle and anticipate variety.
Presentation schedule
Group planning form
Gavin, students use this to organize responsibilities. I think it's a good idea for the teacher to attend carefully, ask students to submit the forms early on. There can be 'imbalances' with one or two doing most of the work.
Teacher
1.Provide learnes with the opportunity and challenge to produce a presentation. 2. For learners to demonstrate an ability to layout presentations in an informative and in a organised order. 3. For learners to demonstrate an ability to conduct research using the internet. 4. For learner to demonstrate a confidence in talking in front of an audience.
Topic: Presenting a song
Groups of 4 students present a song to their classmates.
Learners
1. Learners collaborate to plan, research, produce, rehearse, and present a PowerPoint presentation for their peers. 2. Learners work, brainstorm and problem sovle in groups. 3. Learners gain skills in powerpoint and seraching for information on the internet. 4.Learners gain skills in presenting. 5.Learners Self assess there presentation and review ways they could have made it better.  
Objectives
  1. Learners collaborate in groups about a given song. To hold a disscussion on the songs background and meaning. 2. To plan a presentation layout which will demonstrate powerpoint skills and educate the observers on the meaning and background of the song. 3.To demonstrate adequate research skills using the internet as a tool. 4.To produce a presentation using various media formats such as movie clips and sound. To produce a powerpoint presentation which demonstrates awarness of the listener. 5.To rehearse and evaluate there presentation and edit were necessary. 6.To present a profesional and appropriate presention.  
Online Resources
Supplied Resources
PPT template
Work in progress!
Cloze templates
Gavin, The 'vocabulary' file needs some formatting. These files would appear in the teacher PPT model presentation. The cloze activity would be distributed and the 'answer' file would appear in the PPT.
Presentation tips
Teachers Sample Presentation
Students Guide to presentation