Wordpress & Widgets
by
Helen Baxter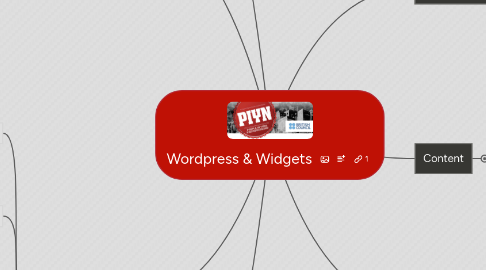 5.0
stars -
2
reviews range from
0
to
5
This presentation is from a workshop developed by Helen Baxter, Mohawk Media for the People in Your Neighbourhood project from the British Council in New Zealand, to enable young urban artists to produce, promote and sell their work. http://piyn.net
Wordpress.com
Hosted service
Set up
Add media files
Themes
Widgets
Plugins
DIY Hosting
Why Wordpress?
WordPress is an open source Content Management System (CMS), often used as a blog publishing application, powered by PHP and MySQL. It has many features including a plug-in architecture and a template system. WordPress is used by over 13% of the 1,000,000 biggest websites.
Best practice publishing platform
Simple, scaleable, flexible, robust
Extensive support forums
Open source
Active development community
Easy to get going on hosted or own server space
Ranks well in Google search
Continually improving
Can embed widgets to add functionality
Wordpress Resources
Wordpress
HTML
Content
Tagging & content strategy
Multimedia integration
Choose your address, topic, ten tags
Comments
Creative Commons is a non-profit making organisation founded in 2001, to provide an alternative copyright system for artists in the digital millennium. On the Wikipedia entry on Creative Commons their focus is stated as 'Expansion of "reasonable", flexible copyright'. The Creative Commons Information Flyer (pdf) explains that CC Licenses are not an alternative to copyright. 'They apply on top of copyright, so you can modify your copyright terms to best suit your needs'. The end result is clearly defined terms of how a work is to be used, and a growing pool of legally remixable and mashable content.
Promotion
Social Media aggregation
Management
Wordpress Community
Updating codebase
Keep plugins up to date
Antispam software
Monitor comments & stats (pageviews, most read, comes from...)
Use polls
Back up site regularly
Run security updates
Activity
1. Set up Wordpress.org site
2. Publish a post
3. Change Theme
4. Add a Twitter widget
5. Add a Paypal Donations button