Boys in Cave
by Victor Carvalho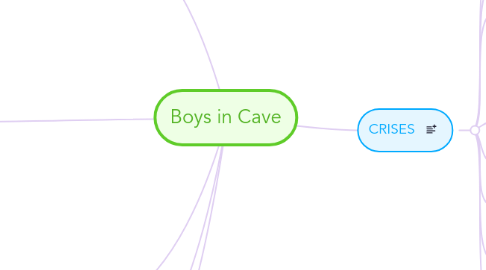 1. Tutorial Videos
1.1. With our short tutorial videos you can get to know MindMeister's most important features in a matter of minutes
2. flex pipe
2.1. SOS The helpless kids in the cave: Just got an idea near midnight and chose to express it for whatever it may produce. What if a tube is put through from the cave entrance to the boys in the cave. This tube say 25" in diameter should be water proof and solid (HDPE). Once open at both ends, can produce air for breathing and also a DRY escape path for the children. Using suction type of pressure or a guy wire type of pressure. If you who is reading this consider it a possible try, please pass it on to the experts; who may have already thought of it, if not can consider this as a possible option. We pray for these children ever moment and wonder how they can be brought out alive before the monsoon rain become a greater hazard to them. PLEASE Pass this on to the right authorities asap.
3. Mobile Apps
3.1. Download our native mobile apps for iOS and Android to mind map on the go!
4. Mind Map Training
4.1. Visit the MindMeister Academy to learn all the tricks and become a great mapper in no time!
5. Stay in the Know
5.1. Follow our blog to never miss an important update, downtime warning or tutorial!
6. By the way, this is a floating topic. To create a floating topic, simply drag it away from the map center.
7. CRISES
7.1. Add a sibling idea by hitting ENTER
7.2. This is a sibling idea
7.3. Add a child idea by hitting TAB
7.3.1. This is a child idea
7.4. Choose icons and images to decorate your mind map
7.5. Connect topics with the arrow tool in the upper left corner of your screen
7.6. Add links, tasks or files to your topics, using the widgets in the sidebar
7.7. Change your map layout by opening the layout options in the upper left corner of your screen
7.8. Advanced
7.8.1. Open the Theme menu from the bottom of your map editor to change your map theme
7.8.2. Create a presentation of your mind map by clicking the presentation icon in the bottom left corner of your screen
7.8.2.1. Simply hold down COMMAND i.e. CTRL and Click & Drag to create a slide for one or multiple topics
7.8.2.2. Set transitions for your slides
7.8.2.3. Click "Start Slideshow" to view your presentation
7.8.3. Open the Sharing Settings from the bottom of your map editor to share the map with a friend or publish it to the web
7.8.3.1. You can share your map with anyone via email
7.8.3.2. You can publish your map and enable anyone with an internet access to find it
7.8.3.3. You can embed your map on a blog or website