2 in 1 Learn a Language and World Attack.
by Jonoub Ayoonas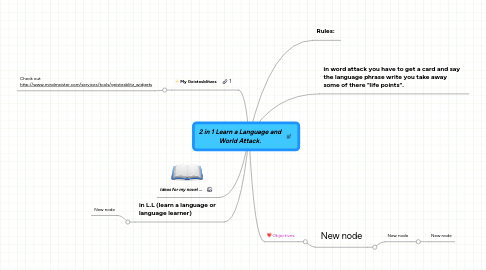 1. Objectives:
1.1. New node
1.1.1. New node
1.1.1.1. New node
2. Ideas for my novel ...
3. My Geistesblitzes
3.1. Check out http://www.mindmeister.com/services/tools/geistesblitz_widgets
4. in word attack you have to get a card and say the language phrase write you take away some of there "life points".
5. Rules:
6. in L.L (learn a language or language learner)
6.1. New node