MITE 6330 Mindmap
by
Candy Hong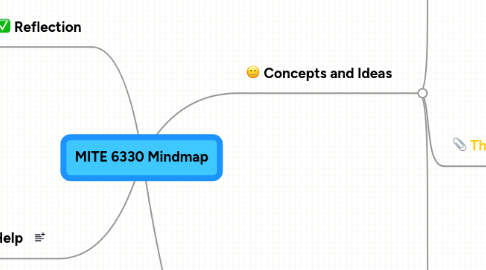 0.0
stars - reviews range from
0
to
5
Definition: The field of instructional design and technology encompasses theanalysis of learning and performance problems, and the design, development, implementation,evaluationand management of instructional and non-instructional processes and resources intended to improve learning and performance in a variety of settings, particularly educational institutions and the workplace.   Individual involved: People spend a siginificant portion of their time   working with media, or with tasks associated with systematic instructional design proceduresor with both.  
Conclusion:   The function of ID is more of an application of theory, rather than a theory itself. Depending on the learners and situation, different learning theories may apply. The instructional designer must understand the strengths and weaknesses of each learning theory to optimizie their use in appropriate instructional design strategy. There is a place for each theory within the practice of instructional design, depending upon the situation and environment.    
Technology
Search by the specific icons.
Important events during the development
Deficiencies