abraham lincoln
by
naven tafolla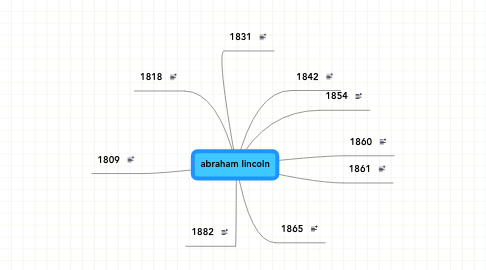 0.0
stars - reviews range from
0
to
5
abraham lincoln
1809
Abraham Lincoln, born February 12, 1809, Hardin County, Kentucky. "Lincoln Day."
1818
October 5, Mrs. Thomas Lincoln (Nancy Hanks) died; buried Spencer County, Indiana. In 1901, a monument erected to her memory, the base being the former Abraham Lincoln vault. Schooling, a few months, 1819, '20 and '28, about six months' school.
1854
1854 is a railroad operations and share trading board game in the 18XX series, published by both Lonny Orgler in 2002 and Deep Thought Games, LLC in 2005. The game was designed by Lonny Orgler and...
1842
Married Miss Mary Todd, of Kentucky. Of the four sons, Edward died in infancy; William ("Willie") at twelve at Washington; Thomas ("Tad") at Springfield, aged twenty; Robert M. T., minister to Great Britain, presidential candidate, secretary of war to President Garfield. His only grandson, Abraham, died in London, March, 1890.
1831
Works for himself: boatbuilding and sailing, carpentering, hog-sticking, sawmilling, blacksmithing, river-pilot, logger, etc., in Menard County, Indiana.
1860
1860 is an Italian film directed by Alessandro Blasetti, released in 1934. The movie presages Italian neorealism in that it was shot wholly on location. Also, most contemporaneous historical epics...
1861
March 4, inaugurated sixteenth President; succeeds Buchanan, and precedes his vice - Andrew Johnson, whom General Grant succeeded. Civil War began by firing on Fort Sumter, April 12.
1882
 Lincoln's widow Mary dies in Sprngfield, Illinois at age 63.
1865
March 4, inaugurated for the second term. April 14, assassinated in Ford's Theater, Washington, by a mad actor, Wilkes Booth. April 19, body lay in state at Washington. April 26, Booth slain in resisting arrest, by Sergeant Boston Corbett, near Port Royal. April 21 to May 4, funeral-train through principal cities North, to Springfield, Illinois.