Online Video Trends
by
Helen Baxter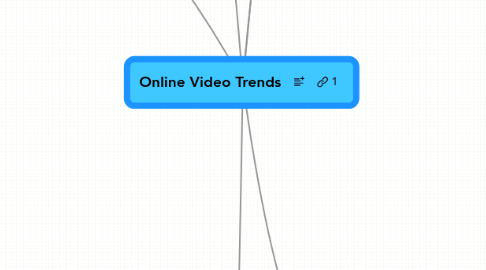 5.0
stars -
2
reviews range from
0
to
5
Presentation by Helen Baxter, Managing Directrix, Mohawk Media, at the Second Digital Summit in Auckland, March 2009
• What are the business models and legal issues for online video sites?
Business Models
Learn Business 2.0
Legal Issues
Finding content
* online video audience is older than one might think with 44% over the age of 35 *Lifecasting will grow in popularity, as will interactive talk shows. * It is important to pre-qualify your audience and grow a following in any way you can. *Start small with a Twitter feed, podcast and publish as often as possible. *create tools not rules to drive behaviour online *Embeded sponsorship and product placement is valued more than pre-rolled ads or overlays. *VCs prefer to invest in 'upstarts' not start-ups, teams that are already working on their project and generating some cashflow. *always work with smart, passionate people, have fun and don't be afraid to break the 'Rules of making Television'
Helen Baxter
The g33k show
• What are the challenges in producing quality video content for online?
Old distribution networks losing revenue & resources
Budgets slashed
Need for multi-tasking teams
Specialists not longer enough
Not making TV or Video
Three Screens
New Ideas
Watch MsBehaviour from the G33k show talking about Video Surf & Video Search Engine Optimisation (2:06)
What makes you unique?
Publish regularly
Metadata is key
Average You Tube video gets 100 views a year
Related videos are important
Keyword wisely
User twitter #hashtags
Tubemogul
Interacting
Remixes & Mashups
How big will online video get?
Now an Experience Economy
*US Internet users viewed 12.7 billion online videos during November 2008 alone, up more than one-third over November 2007. *eMarketer estimates online video ad spending will reach $4.6 billion in 2013, up from $587 million in 2008.
Google Sites (GOOG) once again ranks as the top US video property, with 5.9 billion videos viewed (41% online video market share), with YouTube.com accounting for more than 99% of all videos viewed at the property. Fox Interactive Media (NWS) rankes second with 445 million videos (3.1%), followed by Yahoo Sites with 330 million (2.3%) and Viacom Digital (VIA) with 291 million (2.0%). Hulu continues its growth trajectory, climbing 6% vs. November to 241 million videos viewed.
Mobile Devices
Wearable PCs?
There are roughly a billion more mobile phones coming online in the next three to three and a half years, that extra billion voices are voices we have never heard in languages we don't speak. We have no idea what they're going to tell us, but they're going to be heard. And I think it's great. Eric Schmidt CEO - Google