Online Video Trends
by
Helen Baxter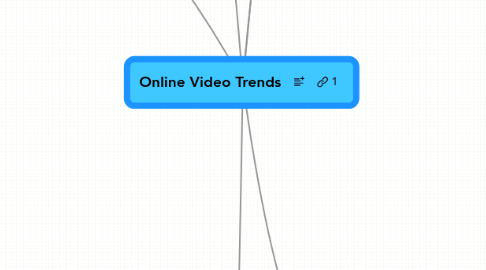 5.0
stars -
2
reviews range from
0
to
5
Presentation by Helen Baxter, Managing Directrix, Mohawk Media, at the Second Digital Summit in Auckland, March 2009
• What are the business models and legal issues for online video sites?
Business Models
Freelancer Ethos, There are no permanent contracts anymore, Create Multiple Income Streams, Make it yourself, DIY, Own it yourself, IP = Control, Sell it Yourself, Cut out the middle men, Direct to your audience, As many times as you can, Multiple formats, Multiple Regions, What is my motivation?, Money, Time, Autonomy, Social Enterprise, Keep costs low, Lean Teams, Generalists, Mixed Experienced, Be Fair, Where the effort goes the money flows, Think about offering free content & charging for your expertise, Make it easy for people to support you, 5 ways to support the g33k show
New Models for growth: JVs / SPVs / Colonies/ Clusters, Project Based, Joint Ventures, Work with your 'competition', Single Purpose Vehicles, Business Swarms & Colonies, Film Industry, Team Based, Clusters & networks, Create Complimentary Eco-systems, Crowd Based, Crowd Sourcing / Funding, A Swarm of Angels
Learn Business 2.0
Triple Income, $$$, Symbiotic Sponsors, Syndication, Sales, X Region, X Channel, X Format, Eyeballs, Embeds, Syndication, Goodwill, Brand, Connections, Intangible Assets, Help other people, Then ask for help!
Read Tshirts & Suits
Bootstrappers Bible
Legal Issues
Copyright, 5Takes - Discovery Travel & Living, Even Bloomberg Associates can't clear copyright easily, Twisted Radio interview, NZ club scene - cleared copyright, S92 in NZ, Creative Freedom Foundation, NZ Artist & rightholders led campaign, Driven by Twitter, Kangaroo Court Computer (0:55), Full Animation by Chelfyn, #blackout campaign, Spread to Ireland, France & Second Life, Against three strikes before disconnection
Make it Yourself
Use Creative Commons, Fairshare
Finding content
Social News, http://digg.com/, http://www.reddit.com/
Creative Commons, http://creativecommons.org/
Can't compete with newsrooms
Can add original views or presentation
Don't fear Piracy & Avoid Obscurity
* online video audience is older than one might think with 44% over the age of 35 *Lifecasting will grow in popularity, as will interactive talk shows. * It is important to pre-qualify your audience and grow a following in any way you can. *Start small with a Twitter feed, podcast and publish as often as possible. *create tools not rules to drive behaviour online *Embeded sponsorship and product placement is valued more than pre-rolled ads or overlays. *VCs prefer to invest in 'upstarts' not start-ups, teams that are already working on their project and generating some cashflow. *always work with smart, passionate people, have fun and don't be afraid to break the 'Rules of making Television'
Mona Leia by Jim Hance Strangely Drawn
DIY TV Column
Helen Baxter
Strategist, The Big Idea
Producer, Writer, The MsBehaviour Files, Animatrix, Science & technology pods for the g33k show, Digital Media: animation, graphics, radio, tv, VJ & Radio DJ
Reporter / Futirist, Radio, BBC Radio, UK, 1997 - 2001, BBC Bristol & 5 Live, Radio New Zealand, 2006 - Virtual World, Kiwi FM, 2007 - The MsBehaviour Files, 2008 - the g33k show, TV, UK: BBC, HTV, SKY, Planet 24, NZ: TV1 & TV3 News, Campbell Live, SKY TV, Australia: SKY TV, Adikted TV
The g33k show
2008 Broadcast, Self produced by Mohawk Media, Core Team of two, High Production Values, Almost Zero Budget, Broadcast quality - Streamed & SKY TV, Weekly animations & podcasts, You Tube, Mogulus, View2gether, Videosurf
How?, Drawing from TV / 3D / Radio / Web / VJ Backgrounds, Used mobile phone camera & web tools, Nokia 6121, Mobile Internet, Camera Phone, Making DIY TV with a Phone (1:03), Google Earth for video flythroughs, Google Sketchup, DIY Philosophy, Playing Cards for 3D tracking (0:44), The Brain, Mindmapping Tool to Organise, New interface for TV, Bigfoot Hoax & Nerd Olympics (6:31), Cool Iris, Firefox Plug for Photogalleries, VJ Tools, How to Hack a VJ Show (7:45), Hacker / Inventor ethic, Whatever gets the job done, As quickly as possible, Go for authenticity over glitz, You can't afford glitz
2009 Netcast, the g33k show: 3D TV, Real Time Avatars & Animation, Ractors & Greenscreen, Creative Commons Content, Multistreams, Mogulus, Ustream, Justin.tv, Podcast widely
• What are the challenges in producing quality video content for online?
Old distribution networks losing revenue & resources
Budgets slashed
Need for multi-tasking teams
Specialists not longer enough
Not making TV or Video
Digital Media Content
Three Screens
Quick Dip, Mobile, Phones / PDAs / Netbooks
Lean forward, Interactive, Media / Games Machine
Lean back, Watch, Home Theatre & TV Systems
New Ideas
Do It Yourself, Had to at Mohawk, Low budget, Based in NZ, To be creative knock a zero off $$, Have to work with small teams, Simple Gear
All starts with sound, Decent mike + pop shield, Buy Wireless radio mikes, Jawbone noise cancelling microphones
Do what you can with what you've got, Skype audio interview: Greg Broadmore, Weta Workshop, + Animation = Dr Grortbort interview (2:30)
Watch MsBehaviour from the G33k show talking about Video Surf & Video Search Engine Optimisation (2:06)
What makes you unique?
What's your passion?
Keep your local voice & flavour
Find a Content Niche
Have fun!
Publish regularly
Twitters, Blogs, RSS, social nets
Work on your Internet Footprint
Use Linked In for professional
Metadata is key
Average You Tube video gets 100 views a year
Related videos are important
Keyword wisely
User twitter #hashtags
Tubemogul
Submit to Multiple Viewing platforms
Aggregated Statistics
Interacting
Live chats after broadcast
View2gether Lounge
Online events, Filter & re-publish
Remixes & Mashups
Make it easy for them to make your culture their own
How big will online video get?
Now an Experience Economy
Consumption of TV, Music & Games rising
Also explosion in portable media devices
*US Internet users viewed 12.7 billion online videos during November 2008 alone, up more than one-third over November 2007. *eMarketer estimates online video ad spending will reach $4.6 billion in 2013, up from $587 million in 2008.
Google Sites (GOOG) once again ranks as the top US video property, with 5.9 billion videos viewed (41% online video market share), with YouTube.com accounting for more than 99% of all videos viewed at the property. Fox Interactive Media (NWS) rankes second with 445 million videos (3.1%), followed by Yahoo Sites with 330 million (2.3%) and Viacom Digital (VIA) with 291 million (2.0%). Hulu continues its growth trajectory, climbing 6% vs. November to 241 million videos viewed.
Mobile Devices
50% of the world now has a mobile phone
Massively Mobile Social Networks
In Asia - handsets rule
Pico-projectors in mobile phones already here
Asus eePC
Nokia netbooks?
Wearable PCs?
TV on contact lenses in 10 years
There are roughly a billion more mobile phones coming online in the next three to three and a half years, that extra billion voices are voices we have never heard in languages we don't speak. We have no idea what they're going to tell us, but they're going to be heard. And I think it's great. Eric Schmidt CEO - Google