THE CONCEPT OF ISLAMIC CIVILIZATION
by Widadri Ailin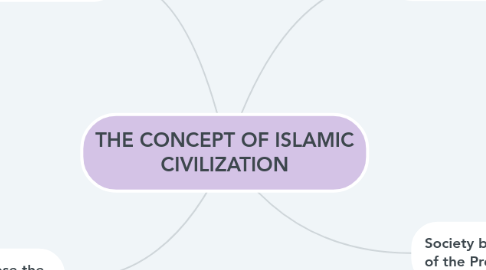 1. Syed Qutb said...
1.1. Islam is a religion that civilizes
1.2. Understand Islam before understanding the Islamic civilization
1.3. Islam invites humans believe in Allah
1.4. Allah sent Messengers to invite mankind to the right path
1.5. Includes spiritual and all aspects of human life
2. Definition Of Islam
2.1. Literally: Bow, compliant, surrender and harmonious
2.2. Terminology: obey God by faith without doubt and bow and obey all the commandments
2.3. Islam is a way of life
3. Why choose the religion of Islam?
3.1. Believe in God and non-complication of the understanding of God
3.2. Rules of life
3.3. Very easy to practice
4. Society before the arrival of the Prophet Muhammad
4.1. Deviate from the teachings of religion
4.2. Bondage to man
4.3. Believing in many gods
4.4. Those powerful oppress the weak groups