VIDEO STORY BOARD: HOW TO START WRITING YOUR OWN FANTASY STORY
by Christina Horan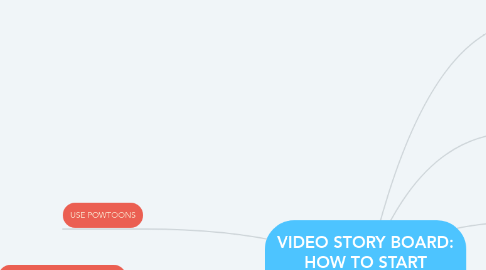 1. 1. BRAINSTORM IDEAS
1.1. WHAT CREATURES ARE YOUR FAVORITE?
1.2. WHAT BOOK DO YOU WANT TO READ THAT HASN'T BEEN WRITTEN?
1.3. WHO WOULD YOU WANT TO READ ABOUT?
2. 2. FOLLOW THE EXAMPLE OF OTHER FANTASY AUTHORS
2.1. WHAT ADVICE DO THEY GIVE TO NEW WRITERS?
2.2. WHAT DO YOU LIKE OR NOT LIKE ABOUT THEIR WORK?
3. 3. TRY TO WRITE EVERY DAY
3.1. KEEP A JOURNAL, EITHER PAPER OR DIGITAL
3.2. SET A REMINDER FOR YOURSELF TO REMEMBER TO WRITE
4. 4. KEEP READING OTHER FANTASY BOOKS
4.1. IT OKAY TO TAKE INSPIRATION FROM OTHER STORIES AS LONG AS YOU DO NOT PLAGERIZE
4.2. YOU NEED TO BE A GOOD READER BEFORE YOU CAN BE A GOOD WRITER
5. 5. MAYBE SHARE YOUR IDEAS WITH OTHERS
5.1. TELL FRIENDS OR FAMILY ABOUT YOUR IDEAS AND GET THEIR OPINIONS
5.2. FIND OTHERS WITH AN INTEREST IN FANTASY
6. 6. MOST IMPORTANTLY, HAVE FUN WITH YOUR STORY
7. USE POWTOONS
8. REFERENCE PAGE IF NEEDED