discussion 4
by Simran Sohal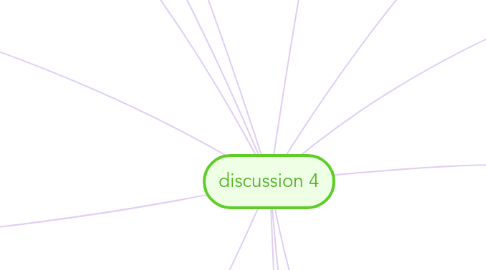 1. Snapchat is AR because since it enables clients to include a computerized data into their genuine. Be that as it may, the VR is making or encountering a totally virtual world which doesn't exists. In this manner, Snapchat enable clients to encounter AR by constant enhancements and live filters.
2. Future of snapchat
2.1. snapchat has a bright future that it become a more popular in future. Moreover, Snapchat has dependably been a stage that grasped the selfie in all its wonderfulness, and all things considered, by far most of its expanded reality impacts – called Lenses – have been centered around overwhelming the front confronting camera. That is currently changed: Snapchat today declared World Lenses, which add some spirit to everything around you – not only your face.( Napier Lopez, TNW)
3. How do I feel this app could be improved?
3.1. I think the chat should be saved automatically it should not be deleted immediately. Also, snapchat should be improved by adding some more features in this.
4. Where you can find snapchat?
4.1. Snapchat is available for both iOS and android platforms. Android users can find the app by following the link below: https://play.google.com/store/apps/details?id=com.snapchat.android&hl=en iOS users can find the app by following the link below: https://itunes.apple.com/ca/app/snapchat/id447188370?mt=8
5. Conclusion
5.1. In last I would like to say that everyone should have to download this app once a time because it is really a good app and it helps us to learn more about the concept of AR.Many of people are used this app and they like it but who don't use these app before I recommend them to use this app it is really a entertaining app. If you are installing this application for the first time then you can download this application from these links; Android: https://play.google.com/store/apps/details?id=com.snapchat.android&hl=en iOS: https://itunes.apple.com/ca/app/snapchat/id447188370?mt=8
6. creative aspects
6.1. i used this mindmeister to complete this discussion it is a creative thing for me. moreover, we become more creative to use different websites with the help of this subject.
7. References
7.1. 1. Drell, L. (2012, December 19). 7 Ways Augmented Reality Will Improve Your Life. Retrieved from Mashable: 2. Mashable. (2015, November 19). What is Augmented Reality and How Does It Work? | Mashable Explains. Retrieved from YouTube: What is Augmented Reality and How Does it Work? | Mashable Explains 3. Napier Lopez, (TNW) Snapchat's new World Lenses show the promising future of AR retrieved from TNW: https://thenextweb.com/apps/2017/04/18/snapchats-new-world-lenses-show-promising-future-ar/#.tnw_bxxtWOud 4. techtarget, virtual reality retrieved from techtarget : http://whatis.techtarget.com/definition/virtual-reality
8. what is snapchat?
8.1. Snapchat is a standout amongst the most famous versatile applications nowadays. Snapchat is a person to person communication application which is exceptionally captivating. Snapchat enable clients to share their photographs and recordings with other individuals. Be that as it may, these photos and recordings get self-destructed after couple of time. The principle highlight of the application is live channels for both photographs and recordings. These channels enable clients to encounter increase reality as these channels perceive and add constant embellishments to their photographs.
9. What I don't like it?
9.1. There is only one thing which I do not like in snapchat that is the chat is deleted immediately after seen. The messages are not saved. Sometime we want to re-read our old messages but in this app we will not able to re-read our old messages so that is the only thing which I don't like in snapchat.
10. what i like about it?
10.1. There are many things in snapchat which I really like that is: •It has a more privacy than other social sites like no one can save our stories or if someone can take a screenshot our story image or video, the snapchat will immediately give us a notification. •Moreover, we use the filters of snapchat without any connection of internet. •Furthermore, I like the privacy that we will hide our story from that people with whom we don't want to share or we will share our story with selected people. •I also like that the filters will changed after 2 or 3 days so we will never get bore from snapchat.
11. what is VR?
11.1. Virtual reality is a manufactured situation that is made with programming and exhibited to the client such that the client suspends conviction and acknowledges it as a genuine domain. On a PC, virtual the truth is basically experienced through two of the five detects: sight and sound.(techtarget)
12. what is AR?
12.1. It's an approach to utilize innovation to rethink space, and it puts a virtual layer over the world with geographic specificity guaranteeing a solid match".(Drell, 2012)
12.2. this video is more clear the meaning of AR
13. Personal experience about snapchat
13.1. Actually, I use many social networking sites like Facebook, whats app, Instagram, imo, viber and snapchat. I love to use these social networking sites. But from all of these, I mostly like to use snapchat because i like the filters and effects of snapchat. i am using this app from last 4 months and I really love this app. My experience with snapchat is good and excited because it has totally different features from all other sites. People never get bored from snapchat because every day it has a new filters or it has a new features after some days.