the vikings
by
mitchell spradlin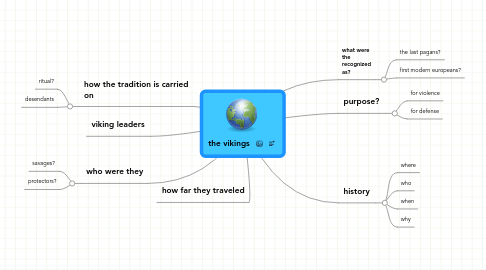 0.0
stars - reviews range from
0
to
5
the vikings
purpose of controlling statement: In this paper i am going to explain who the vikings were, why they did there actions and there purpose for them, how the tradition is carried on, and the influence they still have today. thesis: The vikings are one of the most feared group of humans ever to exist, but why? was it because of their leaders, motives, their history or maybe who they were?
what were the recognized as?
the last pagans?
first modern europeans?
history
where
who
when
why
who were they
savages?
protectors?
purpose?
for violence
for defense
viking leaders
how the tradition is carried on
ritual?
desendants
how far they traveled