Goals!
by jared fotno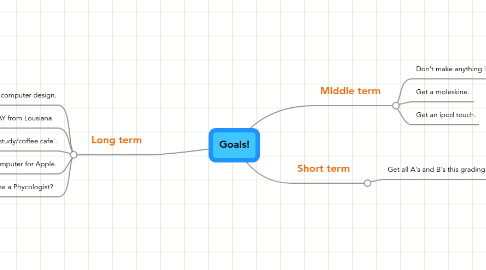 1. Short term
1.1. Get all A's and B's this grading period.
2. Long term
2.1. Go to college for bussiness,phycology,and computer design.
2.2. Move AWAY from Lousiana.
2.3. Open a computer/study/coffee cafe'.
2.4. Design computer for Apple.
2.5. Become a Phycologist?
3. MIddle term
3.1. Don't make anything lower than a "B" on a tests/report card this year.
3.2. Get a moleskine.
3.3. Get an ipod touch.