Disadvantages of Information Technology
by janne nifaa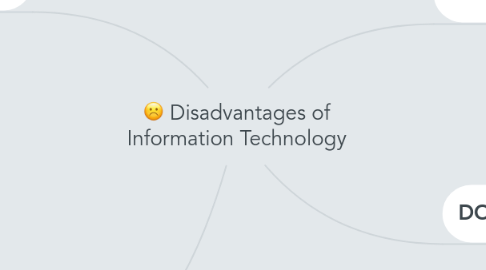 1. PRIVACY
1.1. Account information stored online are vulnerable to hackers and might be exposed to the public without our knowledge.
1.2. Irresponsible people might use our personal information online for their own needs.
2. CYBER SICKNESS
2.1. With the increased addiction to social networks and internet games, people are spending more time on computers and give up on their normal offline life.
2.2. This has resulted into relation breakups and increases loneliness.
3. UNEMPLOYMENT
3.1. Some of the jobs can be done by the machine thus making more people to become unemployed.
4. DOMINANT CULTURE
4.1. Social media and network influence the teenagers on how they act, dress and behave.
4.2. One culture will dominate another weaker one.