MITE 6330 Learning Design and Technology
by
Fido Leung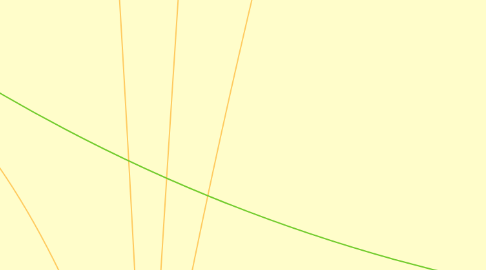 5.0
stars -
2
reviews range from
0
to
5
Design of Learning/ instructional Products
Readings
Ideas and reflection
- instructional designer could be a high rank job in an university - E-learning designer is the center of the project development team for any e-learning product - instructional design has a very long history since 1900s - the effective use of media for instructional purposes requires careful instructional planning - that's too much readingings and theories in this session after further reading
Designing Instructional/ Learning Technology Product I
Use of google drawing is much easier to create flow charts than MS Word. It's easier to change to PDF  and output for further use in the project. Develop of Learning outcomes are not easy, action words and context have to match the proper level of the students.  
Instructional Design Models
Many theory could be followed when applying ID, choose one or two of them should be enough. Almost all major Learning theories and models were covered in the first two sessions of MTE 6330, the mind map should shink a bit after session 2 Learner's characteristics must be well analysis before develope instructional design The academic background of the learner, previous academic experience or exposure to the topic, and his/her school or grade level. Personal or social characteristics: Age, attitude, work experience, how the content of the instruction relates to his/her life. Characteristics of the non-conventional learner: Culturally diverse learners, primary language, learners with disabilities. Learning styles, the existing conditions necessary for an individual to learn. Motivation of the learner: the student seeking grades, credit, self-improvement, salary or status advancement. Motivation is one of the most important factors to success
I was the one in my team to develop the story board. I tried to draw it by computer after several hours of trying, I found that I can only finish 2 pieces and I still have 30-40 pieces to go. I realise that using computer to draw a storyboard  is impossible to me. After that, I used about 1 day to draw the whole set storyboards which is much more efficient than expected.
Development of a Product
Seems quite funny that some of other groups had developed a workable website!!! They even use the website's screen paste as storyboard. What if the client band their ideas and storyboard? Did they consider the cost of doing that? They don't even know the reasons of following proper sequence when developing an ID Product! Facebook is so popular in Hong Kong. All my students have Facebook accound and it become the major communication channel instead of those "formal" methosd such as e-mail and school's own WebCT system. Most of the theories talked in this session had already been covered in the previous sessions' readings.
Designing for Concept Learning
I gave some opinions about our protototypes. Our team will continue to work on the proposal. I found that the presentation design is very important when making the prototype, but our initial design was based on the WebCT, that's no way to change the tools and the basic interface. We will work on the different context of the prototype and set it up according to the proper procedure taught in the lessons. Activity theory is really difficult to understand. Most of the techniques and tips are continuous repeating and repeating again.
Web 2.0-based Learning Technology
http://www.go2web20.net/ is a very useful site almost contain all the web 2.0 tools in there. There are many new web 2.0 tools discovered after all those readings and explored the website. I found that there are too many similar tools under the same catagory. It seems meaningness to me if I use 2-3 tools with the same function. I review all the social networking tools I'm currently using, I found that its quite annoying if I need to update all of my social networking tools at the same time e.g.Facebook, MSN, Google, Yahoo messenger, Aliwang wang, Taobao, Twitter , RenRen! I'm currently working on reducing those social networking and communication tools, they are just too much!
Designing Learning Technology for Mobile Learning
This is the final session of MITE6330. From the previous lessons, I learnt various ID models and learning theories related to ID. I experienced the process of making a real ID product from zero to prototype and a full set of proposal. I believe I can help to design suitable technology environment and tools to support my students in the future learning and their upcoming modules.