Seperation techniques
by
Mark Tay Hao Yang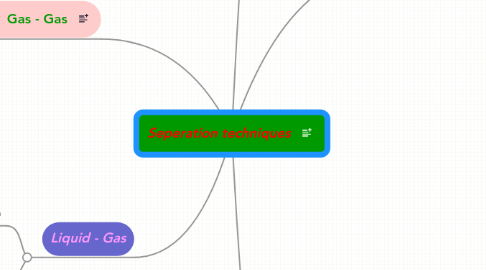 0.0
stars -
0
reviews range from
0
to
5
Seperation techniques
This is a mindmap about Separation Techniques.
Liquid - Gas
Fractional distillation
Electrolysis
Liquid - Liquid
Separating Funnel
Chromatography
Liquid - Solid
Decantation
Filtration
Centrifugation
Gas - Gas
Gas-gas separation is an important part of producing hydrogen from coal. At present, the separation is achieved using the membrane, pressure-swing adsorption (PSA), and cryogenic distillation methods.
Fractional distillation
Pressure-Swing Adsorption (PSA)
Membrane
Cryogenic Distillation Method
Solid - Solid
Leaching
Magnetic separation
Gravity separation
Winnowing
Zone melting