English Skit
by
vivian ng jia ling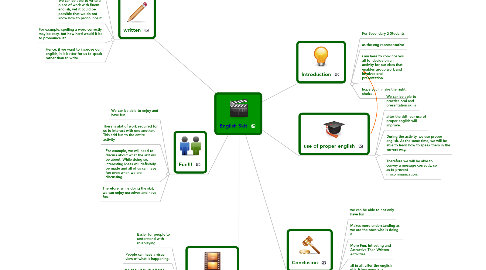 3.5
stars -
2
reviews range from
0
to
5
English Skit
Skit acted out
Easier for people to understand with roleplaying
People can have a visual view of what is happening.
can show how it is being used correctly , message is clearer and easier to remember
being able to hear the correct way and the wrong way of speaking good english, they will learn better
written
As compared to skit, writing is not as effective for improving our english.
We can be able to write a piece of work with fluent english, yet it could be possible that we do not know how to pronounce it.
For example, spelling a word correctly may be easy, but how hard would it be to pronounce it?
Hence, if we want to improve our english, it is better for us to speak rather than to write.
Conclusion
we can be able to not only have fun
Makes more understanding as we are the ones who is doing it
More Fun, Intresting and Attractive Than Written Activities.
all in all, after the english skit, it improves our English.
i hope this will be able to help you decide which activity you would like to choose.
Introduction
For Secondary 2 Students
as the eng representative
i am here to convince you all to decide on an activity for our class that enables group work and involves oral presentation.
hope you'll make the right choice.
use of proper english
We can be able to practice oral and presentation skills
after the skit, our use of proper english will improve.
During the activity, we use proper english. At the same time, we will be able to learn how to speak them in the correct way.
Therefore we will be able to convey a message correctly, so as to prevent miscommunication.
Fun!!!
We can be able to enjoy and have fun.
There is alot of work required for us to interact with one another. This add fun to the entire activity.
For example, we will need to discuss about what the skit will be about. While doing so, interesting ideas will definitely be made and all of us can have fun even when we are discussing.
Therefore, while doing the skit, we can enjoy ourselves and have fun.