Gaming Machines
by
Daniel Fleming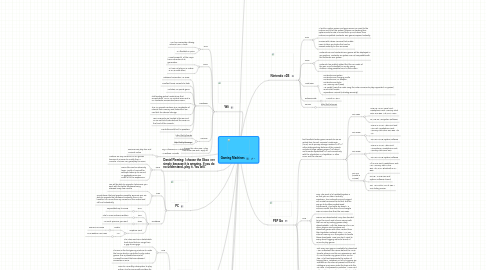 0.0
stars - reviews range from
0
to
5
PSP Go
first handheld video game console to use an optical disc format, Universal Media Disc (UMD), as its primary storage medium.[10][11] Other distinguishing features of the console include its large viewing screen,[12] robust multi-media capabilities,[13] and connectivity with the PlayStation 2, PlayStation 3, other PSPs, and the Internet
Pros
Cons
Source
Wii
Pros
Cons
Hardware
Sources
I choose the Xbox 360, I play that more now and I enjoy it!
Nintendo 3DS
Pros
Cons
HardWare
Release Date
Source
Xbox 360
Pros
Cons
Hardware: Xbox 360 uses the triple-core IBM designed Xenon as its CPU, with each core capable of simultaneously processing two threads, and can therefore operate on up to six threads at once. Graphics processing is handled by the ATI Xenos, which has 10 MB of eDRAM. Its main memory pool is 512 MB in size.
Services that are avaiable in the 360 are; Stream Netflix, Last.fm, Sportcenter, Zune Marketplace (Buy or stream movies and TV shows).
The Xbox 360 was released on November 22, 2005. Then Microsoft released 360 Elite that was all black and came with a 120 gig hard drive. On June 15,2010 Microsoft released the 360 slim; it was Kincet ready and had a 250 gig hard drive.
http://bit.ly/f6UHZy
Playstation 3
Pors.
cons.
Hard ware
http.
PC
Cons
Pros
Hardware
Nintendo Entertainment System
Pros
Cons
Hardware
Best Selling Game:
Release Date:
Sources:
My choice is Xbox360 -Amber Cook
Because can play disc and connect online
Matthais Jackson: I choose the Xbox 360 because it offers so many features right out of the box.
Daniel Fleming: I choose the Xbox 360 simply because it is amazing. If you do no understand, play it. You will.