inHeaven
by
C G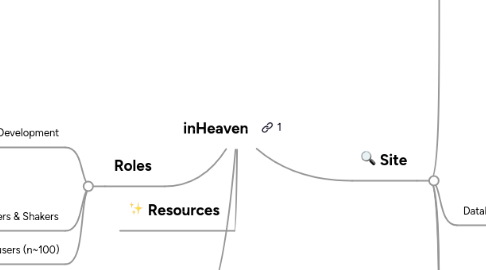 0.0
stars - reviews range from
0
to
5
Site
Sitemap
Beta-wall
Main
Profile
The Bookshelves
Grow the Bookshelves
Ideas/discussion
About
Invite
Database
Abstraction
Nodes > Fields, users, name, first, name, last initial, username, descriptive text, favorite genres (tags), email, telephone, areacode, password, books, author, first name, author, last name, title, description / 'experience w. book', terms of exchange, genre (tag), year, ISBN, wishlist
Vocabs/Taxonomies
Data Entry, manual, ISBN, Amazon Wishlist, Bookshelf CAPCHA, Barcode scan applet?
Views
Moduals
Avatar Selector
Bookshelf Captcha
...way more
Themes
The idea that's been "floating" around is to do the theme as though the web site is like navigating through a drawing. Simple B&W (or a parchment background) with some 'splashes' of berry-inspired colour. Subject to change, of course.
rotoscoping has been suggested
Roles
Web Community Development
Learning & Development, Teachers, Learners
Site Construction, Programmers / Engineers, Graphic Art & Design
Movers & Shakers
Beta-users (n~100)
Resources
Ethos
the cetrer of this map will disolve as horiztonal connections are made apparent and actual
it's easy, it's fun, it's good for everyone.
desire, not central planning or pre-assigned roles, drives and directs participation