Principales características de microorganismos de interés sanitario
by Luis Carrillo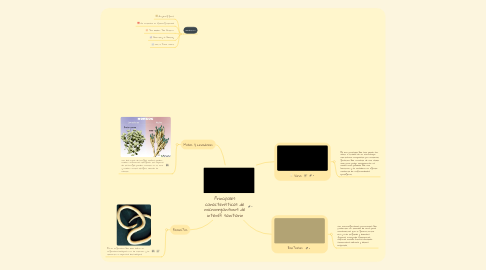 1. Guidelines
1.1. Anything goes!
1.2. No criticism or flaming allowed
1.3. The Wilder The Better
1.4. Quantity is Quality
1.5. Set a Time Limit
2. Virus
2.1. Es una partícula que solo puede ser vista a través de un microscopio electrónico, compuesta por material genético, que necesita de una célula viva para poder multiplicarse, es mucho mas pequeña que una bacteria y se considera un agente causante de enfermedades (patógeno).
3. Bacterias
3.1. Son microorganismos procariotas que presentan un tamaño de unos pocos micrómetros (por lo general entre 0.5 y 5 de longitud) y diversas formas, incluyendo filamentos, esferas (cocos), barras (bacilos), sacacorchos (vibrios) y hélices (espirilos).
4. Mohos y Levaduras
4.1. Son dos tipos de hongos, ambos pueden causar reacciones alérgicas, las esporas de los hongos pueden circular en el aire y causar rinitis alérgica cuando se inhalan.
5. Parasitos
5.1. Es un organismo que vive sobre un organismo huésped o en su interior y se alimenta a expensas del huésped.