Game design document
by kiet nguyen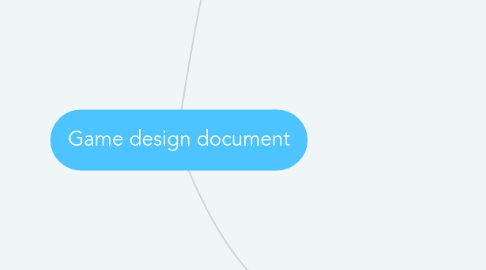 1. The one-sheet
1.1. Game title
1.2. Intended game systems
1.3. Target age of players
1.4. Intended Entertainment Software Rating Board (ESRB) rating
1.5. A summary of the game's story, focusing on gameplay
1.6. Distinct modes of gameplay
1.7. Unique selling points
1.8. Competitive products
2. The ten-pager
2.1. Start with the gameplay and detail how the sequence of play is presented
2.2. PAGE 1 – TITLE PAGE
2.2.1. Game title
2.2.2. Intended game systems
2.2.3. Target age of players
2.2.4. Intended ESRB rating
2.2.5. Projected ship date
2.3. PAGE 2 – GAME OUTLINE
2.3.1. Game story summary
2.3.2. Game flow
2.4. PAGE 3 – CHARACTER
2.4.1. Age, sex, and other dossier-style backgroundmaterial can go here . . . as long as you feel this information does your character justice.
2.5. PAGE 4 – GAMEPLAY
2.6. PAGE 5 – GAME WORLD
2.6.1. Present some images and descriptions of the game world
2.7. PAGE 6 - GAME EXPERIENCE
2.7.1. What do players first see when they start the game?
2.7.2. What emotions/moods are meant to be invoked by your game?
2.7.3. How are music and sound used to convey your game's feel?
2.7.4. How do players navigate the interface?
2.8. PAGE 7 – GAMEPLAY MECHANICS
2.9. PAGE 8 – ENEMIES
2.9.1. Enemy character = hazard + AI
2.9.2. Boss character >> enemy character
2.10. PAGE 9 – MULTIPLAYER AND BONUS MATERIALS
2.10.1. Bonus materials
2.10.2. Unlockables
2.10.3. Achievements
2.11. PAGE 10 – MONETIZATION