Social Media Management
by
Helen Baxter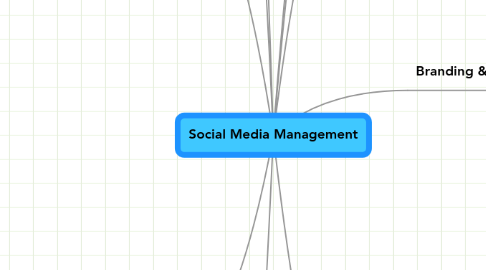 5.0
stars -
10
reviews range from
0
to
5
Social Media Management
.co.nz - $30 p.a.
Case Studies & Resources
Social Media Stars
Tweet This Book, Pay with a Tweet, Vaughn Davis, Advertising is a wall - social is a window
@giapo, Giapo Gelato, Queen's Street Auckland, Celebrity flavours, Tweetups, In store, Tweetstreams on LCD screen, Make a 20 second video for You Tube, Give giapo your organic fruit, Get gelato back, Media Streams, Giapo Facebook page, Giapo.com links to facebook page, twitter.com/giapo, Mad about Giapo, Personal Blog, You Tube: The Giapo Way, Brand: Heart. Healthy, responsive, local, friendly, charitable, passionate
@thewinevault, The Wine Vault, twitter.com/thewinevault, Facebook Wine Vault page, Wine Vault TV, 7,000 views a week, You Tube, Wine Marketing Blog
ASB Facebook branch
10 Experts reveal their secrets
Links & Guides
Social Media Guide
The essential guide to Social Media
Read Write Web
Mashable, Social Media News & web tips, http://twitter.com/#!/mashable
Socialnomics
Diigo: Web 2.0 Tools
Make Marketing Work
Mindmap address
http://www.mindmeister.com/96592171
Social Media
"social principles - transparency, open information access, collaboration, participation, crowdsourcing, engagement"
old media is one way
read
listen
watch
social media is two way
read & comment
watch & tweet
transparent
open information access
collaboration
participation
crowdsourcing
engagement
Activities
PR
Customer service
Collaboration
Networking
Learning
Marketing
Media Monitoring & Management
Track keywords in new, blogs, web, video, groups
Exercise: Set up Google Alerts
Influence Measurement
Klout
PeerIndex
Empire Avenue
Cross Posting
Tiksoo
Pixelpipe, mobile publishing
Cross posting
Post to multiple twitter, Facebook & linked in accounts
Track hashtags
Exercise: Set up Hootsuite account
Set up Autopublish to Twitter from RSS in Hootsuite
Social Media Networks
Work your social networks
33 Million People in the Room
Two way info flow
Follow your heroes
track #hashtags
Twitter tips, Add an avatar image & bio, Send a tweet, Follow people you know, Follow your heroes, How to set up a Twitter page, profile, lists, Tutorial Video, How to get the most out of your 140 characters, Short URLs, Bit.ly, Shorten, share, measure
Twitter Apps, Twibbon Campaigns, Events - Twijector, Topsy Measurement, Twitter lists, hashtags, Tweriod - when to tweet?, Pay with a Tweet, Qwitter, Retweets
Groups v Pages
Events, How to organise an event on Facebook
Manage Privacy settings!, Stay current
Business networks
Ask questions, join groups, professional profile - CV
Ten ways to use Linked In
Linked In learning centre
How to use Linked In
Superguide to Linked In
Add Helen Baxter: Linked in studio@mohawkmedia.co.nz
Presenter
Helen Baxter is MD of Mohawk Media, producer of the g33k show on Kiwi FM, Teaching Fellow at Victoria University and author of the MsBehaviour Files at the Big Idea.
studio@mohawkmedia.co.nz
Mohawk Media
twitter.com/mohawkmedia
People In Your Neighbourhood
Digital NZ
Creative Commons NZ
MsBehaviour
DJ / VJ / Creative ID
The MsBehaviour Files
twitter.com/theg33kshow
Makertorium TV
Online ID, Brand, Username, Tag
Check Search engines
Google
Bing
Dogpile
NZ Trademark?
$100 + GST
Protects name & logo in NZ
Need to register Trademark in every territory
Own your Identity before someone else does
Strategy
Social Strategy
Define, Why?, What is your motivation?, Digital word of mouth, Markets are conversations, Listen and learn, Dear lazyweb...?, Who?, Who are you trying to reach?, Go where the eyeballs are, High Street v Bazaar, Need support from the top, Where?, What channels will you focus on?, What?, Not just about selling or PR, What do you want to communicate, Is it aligned with your business strategy?, How?, How will you know if your plan is working?, Embrace transparency, Welcome feedback & engage, When?, When will you start?, When will you manage your networks?, How much time can you spend?, It will take time to get results
Content Strategy
Define tone, content, time, regularity and tags
Start with desired outcomes and work backwards
Active engagement over numbers
Answer questions - be an expert
"Light lots of little fires"
Grow a large digital footprint, Focus on one brand, Track your feedback, Manage your brand, Brands take to time to grow, Tagging & metadata, Tags & the Semantic Web, blogs, you tube, #twitter, Goodwill & reputation, Intangible assets