Enterprise Architecture
by
Roy Grubb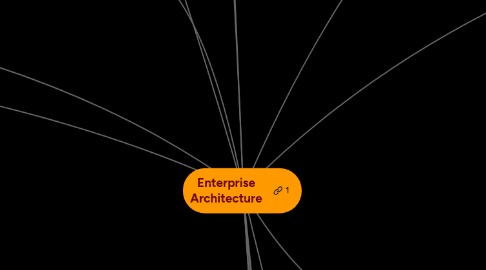 5.0
stars -
5
reviews range from
0
to
5
What?
collection of information describing
the business
the information
the technology, needed to operate the business
repository of information
needed to implement new technology
link, business architecture, application components, EAI components, services, processes, events, application architecture, requirements, rules, processes, vision, critical success factors, data architecture, data models, master data management, data integration, data architecture, business intelligence, data quality, technology architecture, infrastructure, telecom, security
EA lifecycle
link
Frameworks
components may be viewed in different ways, depending on purpose and context
is for, Planners, Owners, Designers, Builders, Subcontractors
Models Enterprise at 4 levels, Business, Application, Data, Technology
Supports
EA Roadmap
describes
current architecture, business, application, data, technical
target architecture, business, application, data, technical
transition plan, project prioritization, risks and issues, migration strategy, estimated costs, success factors, project measurements
Architecture Vision
The EA's elevator pitch
created
during project initiation
purpose
agree desired outcome for architecture
sell benefits of the architecture to decision-makers.
show how the architecture will support, business goals, business strategy, stakeholder concerns, stakeholder objectives
typical contents
Problem description
Objectives
Process descriptions
Roles and actors
Constraints
IT principles
Architecture overview
Mapping of proposed architecture to processes & requirements
Risks
security vulnerabilities / exposures
distracting critical staff
low adoption rates
increasing solution costs
enterprise-class solutions, scalability, re-usability, etc., may be overkill for the business problems at hand
user rejection
focus on common solutions, creates dependencies between business units, additional user acceptance risks
new dependancies
multiple business units, different business cycles, change requests must be prioritized, may request different change windows, change requests may conflict
project delays
EA governance means, more check points
EA-introduced business performance metrics
sometimes unexpected / counter-productive results
often made a key selling point
EA impact?
update EA
technical assessment
PMO review, project management office (PMO)
implement
post implementation review
update EA
launch
ensure project-EA conformity, is reflected in EA documentation
Anti-patterns
when EA is way too high level
not relevant to, business, technology
Gaps in EA, differences between, current, target, not = wish list, not = change requests
so, Future state, far enough in future, not to look like, next project's, solution architecture
office politics shape EA, technology proliferation, broken processes, fragmented data
solution, EA reveals POA behaviour to decision makers
benefit, EA only
recognize, technology trendy, high demand skill, technology new to the EA, technology not complimentary to existing, technology overkill, no realistic business case
elegant
out of touch
Solution architects, ignore the architecture, no implementation path
sucked down into, solution architecture, infrastructure details, even development
motivation, solution work, important projects, pressure, refusing seen as lazy, personal recognition, easier than EA problems, Old habits die hard
Visit link for more, link
result, EA, wrong message sent, neglected, EA thinking, disappears
EA should minimize
Simplicable.com
the excellent basis
for this map
lack of focus
most common
EA Governance
s/b separate from EA, important, EAs are not police, EAs must break down barriers, governance obstructs
IT governance team, to handle EA, & other governance
involved in
prototypes, irrelevant time-suck
RFIs
RFPs
investigate EA tools only
managing projects, except in scope of EA, avoid comment on project execution, relationship breakdown
version matters, not version cops
conducting, additional kind of audit, will lose support
Inputs
business, goals, strategies, environment, subject matter experts
architecture, reference, frameworks, current
policies, governance, legal frameworks, limits, budget, time, organizational constraints, contracts & agreements
Skills required
understands, business, big picture thinking, Systems Thinking, EA frameworks, IT financial management, data architecture, technical architecture, IT operations
skills, interpersonal, presentation, coaching, explaining IT to executives, influencing, time management
leadership
Value
link
strategic information asset, to shape the Enterprise
supports, efficient planning, has discipline to plan years out, IT investments, understanding current, directing future
align IT with business
breakdown silos, a blueprint, for everyone to follow, forces thinking globally, when acting locally
help senior management understand IT
control costs, early detection of projects likely to fail, drill managers to reuse existing company IT assets
technology watch
evangelists for, standards, best practices
recognize enterprise innovation, propagate it
control your IT assets, pass audit inspections
technical gurus of last resort, keep consultants and vendors honest
Job responsibilities
Primary role: lead the EA process, Business must be active in defining the architecture
alignment, IT strategy <-> business goals
IT strategic responsibility, long term
manage IT risk
with solution architects, align projects with EA
promote shared services & infrastructure
manage IT lifecycle, direct investment, new infrastructure, tools, applications, software, standard, conditional, Standard software only approved for specific business / technology silos, strategic, on the roadmap, will become standard, emerging/research, experimental, pilot, evaluation, sunset, scheduled for retirement, retired, phased-out, blacklisted, banned
develop, standards, policies, best practices
evangelize, IT strategy, roadmap
Resources