New Media Toolkit
by
Helen Baxter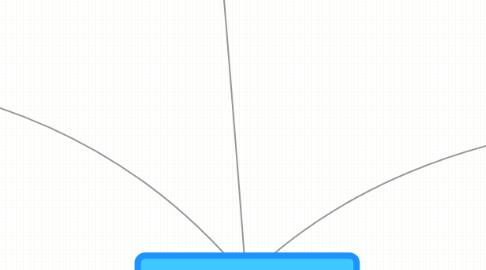 5.0
stars -
4
reviews range from
0
to
5
Lecture from Helen Baxter of Mohawk Media on New Media Tools at the NZ Broadcastsing School 2013.
For each tool consider how would you use it in your own practice?
Research, Subscribe to RSS, Categorise, View, Repost
Explore Feedly, Add Feedly to Firefox/chrome, Categorise feeds, Amend view options across channels
Research, Shared, annotated bookmarks, Private/Public Groups, Knowledge Mine
Digest of Internet Information Groups and Other Stuff
Explore Diigo, Look at public maps, Web 2 Tools, Create a private group, Find an interest group in your specialist area
Facebook, Linked In, Twitter
Crosspost to multiple SM Chanels
Track #hashtags
Explore Hootsuite, Set up Hootsuite account, Post Rss feed to Twitter, Find out what other tools can be used, Create Twitter & Facebook Channel
Social Media Curation
Publish blended media streams
Saves tweets (can't usually search after 2 weeks)
Explore Storify, Find WOMAD 2013 coverage, Create page, Curate content, Publish
Creative Project Management
Agile structure
Cards on board based collaboration and projects tool
Explore Trello, Set up a board, Create cards, Invite memmbers, Add attachments to cards
40 Creative Uses for Drop Box
Explore Dropbox, Set up Drop box account, Invite friends, Upload files, Share Files, If this then that - IFFT
Save everything
Photo notes & cards for searchable text
Index everything
Video: Quick introduction to Everynote
Explore Evernote, Create Evernote space, Add notes and clippings, Report on tool, Look at the Evernote Trunk
Explore Ustream, Set up a channel, Add to Smartphone, Shoot at Test stream, Find out about Pro Broadcasting
Live streaming from phone or desktop, Ad free Pro Broadcasting - monthly, flexible, Always get audio from sound desk, Connects to You Tube for Podcasting, Works well with webcams
Create animated infographics, Images, Upload, Gallery, Sounds, Words, Voiceovers
Explore Powtoon, Create free clip, Source CC music to add, Add CC images
10. Meograph
Multimedia
Maps
Timeline
Watch the Trayvon Martin Case
Explore Meograph, Find a range of reports, Set up account
+ Privacy Toolkit
Search, Duck Duck Go
Chat, Cryptocat
File Encryption, Truecrypt
PGP, Gmail, Mailvelope.com
Passwords, Lastpass.com
Anonymous browsing, Torproject.org
PRISM BREAK
Media Skills
Learning how to learn
Adaptive thinking
Fluid Intelligence
Infotention, Howard Rheingold Scoop.it
Self publishing
Words
Pictures
Images
Creative Commons, Some Rights Reserved, Remixable Media, Reach new audiences, Build a fan base, Find re-mixable assets, Creative Commons Kiwi
Brand of One
Sole Traders
Contracters
Promotions
Social Media Savvy, Strategy, Skills
Business Skills
Professional Practice
Freelancers & contracters
Selling, Stories, Ideas
Hire for attitude, train for skills
Activities
Organisation & Project Management
Research
Publishing
Presentation
Streaming
Social Media
File Management
Media Learning
Life-long Learning
Two way knowledge flows
Video Copilot
NetTuts
Learning or earning
Publish v Practice
More hands on
Less theory
Income streams
Professional Practice skills
Aggregation - IN
Syndication - OUT
Publishing now Two-Way
1. creation & publishing of content
2. managing audience feedback
Format changes structure
Shorter Formats 2-3 mins
No Padding for Ad Breaks
Subscribe to RSS Feeds
GReader + Feedly
TED Talks, Technology, Entertainment & Design, Ideas Worth Spreading, Sir Ken Robinson, Changing Education Paradigms
Media Work
Content
Citizen media, Live streams, images, video, audio from phones
Collborative reporting, Al Jazeera, The Stream
Community feedback
Wikis v Blogs, Wikileaks
Crowdsourcing, Fact checking
Social Media Curation, Quoting Twitter conversations, Follow Hashtags, Storify, Keepstream, Curatedby
Infographics
Business
business models lag behind tech
Embed sponsorship or product placement, More effective than pre-rolls or overlays
Create once - sell many times
Mobile
Pico projectors
Haptic feedback
Tactial interfaces
50% of the world now has a mobile phone
Qik.com - citizen media streams
Gaming/Interaction
Participatory Media, Online Identity
Cast your avatar in LOST Universe
Fan fiction, Buffyverse, Firefly Browncoats, Star wars
Racting - The Diamond Age
"People watch stories not pictures"
Future
Holo-TV, Known as Star Wars Tech, Not on walls, more like large book on floor, Demoed - Japan 2009, No 3D glasses, Can move head around, NHK Japan 2016, Japan driven by bid for 2022 World Cup - football (watch 3:04)
Real Time Translation, Babelfish earpieces
Flexible screens, Home wall - organic LEDs, Cheaper than wall paper?
Contact lenses, Digital lenses can already zoom in
Augmented Reality, HitLab Christchurch, Color Me Rad
Challenges & Opportunities
New pathways to publishing and broadcast
Online
Mobile
Consoles
Interactive
No longer making Radio, TV, Video, Film
Digital Media Content
Changing consumption
Three Screens, Quick Dip, Mobile, SmartPhones / Tablets, Lean forward, Interactive, Media / Games Machine, Lean back, Watch, Home Theatre & TV Systems
Transmedia or Multi-platform storytelling
Remote / Distributed Teams
Contracters & Freelancers, Operating on the Hollywood model, Collaborative networks, Contracters = Sole traders, Need basic business/admin skills, Make, Publish Print: the creative business toolkit, Signup for news
Need for multi-tasking teams
Specialists not longer enough
Mobile Networks
Cloud based / mobile Project Management tools essential, Trello, TeamworkPM
Activitiy streams. not producers
Budgets slashed
New Funding Routes, Crowdfunding, Column: Million Dollar Ideas, Map of sites, strategy, process, how to guides
Plummeting Production Costs
Lower barriers to entry
Do what you can with what you've got, Skype audio interview: Greg Broadmore, Weta Workshop, + Animation = Dr Grordbort interview (2:30)
All starts with sound, Decent mike + pop shield, Buy Wireless radio mikes, Jawbone noise cancelling microphones, Hire?, Buy?, Tascam or Zoom audio recorders
Cowboy Studio
Animation,Infographics, Creative Communications
The Big Idea, The Home of New Zealand's Creative Community, News, Work, Show, Connect, Grow, Chat, Weekly email bulletin - join the big idea
Alt TV, 2008, Free to air, SKY & Stream, Half hour animated tv show, Produced by two people, with a mobile phone camera!, Archived at http://www.youtube.com/theg33kshow
Kiwi FM, 2009 - 2012, Skype audio + video to Radioworks studio desk, Radio broadcast/streamed on Kiwi Fm, Webcast with video to Ustream.TV, Podcast to You Tube, Re-published to theg33kshow.com, Twitter to announce
2013 +, Playing with G+ Hangouts, New Pro broadcasts for Hangouts On Air, The g33k show 3.0, Animated interviews, Mark Stevenson on the League of Pragmatic Optimists