Storytelling Tools
by
Helen Baxter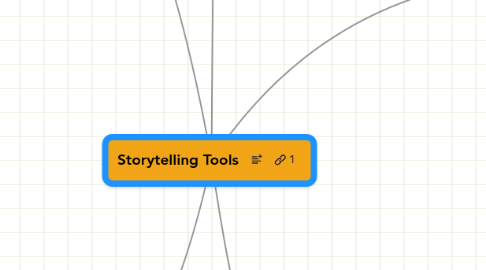 5.0
stars -
1
reviews range from
0
to
5
Keynote given by Helen Baxter, Managing Directrix of Mohawk Media, New Zealand at the Wai Care Expo in Auckland 2011.
Telling Stories
What makes a story?
Local, work the local angles, people & places, geotagging
Timely, what other stories does it connect to?
Relevant, why should people be interested?
Enagaging
Inspiring
Great sound
Great images, a good picture sells great story
Think about
What, what story do you want to tell?
Who, who do you want to read it?
When, when is the best time to tell them?
How, how will you publish it?
Where?, where will you promote it?
Engaging others - the art of telling the story of your stream.
Workshop with Suzanne Stickney
Looking forward to your stories in the Wai Care Awards!
Creative, strategy, training
Science & Technology commentator
Afternoons with Jim Mora
Infographics
Illustrated animations
Effects of climate change on water in Waitakere
RSA animate style, Where good ideas come from
Science & Technology show, Launched on Alt TV 2008, Filmed with mobile phone camera, Podcast on You Tube
2009 - 2011 Radio with pictures
Live on Radio Wammo, Kiwi FM, Wammo, producer the Climate Show
Podcast to You Tube, Web cast on Ustream TV
Tumblr
Twitter
Facebook page
Made with Skype + Prezi
Algae biofuel, Prezi, Podcast
Toolkit
1. Research & Sharing
Diigo, Digest of Information Groups and Other Stuff, Science groups, Activities, Create Private Diigo group, Add bookmarks to group, Invite members, Add sticky notes, Investigate automatic publishing to blogs
Mindmeister, Collaborative notes/ideas, Activities, Create Mindmap, Invite participants, Collaborate, Publish to blog
2. eLearning
International Year of Chemistry
The Khan Academy
Science for kids
Science Games
MIT Open Courseware
3. Presentation
Prezi, Wow factor, Learn Prezi, How to 'Prezify' your slides, Water Prezis, Water - a global crises, Water and Waste
4. Social Media
Promotions
Community Engagement
Participation
Channels, Twitter, quick links, pointing to stories, 140 characters or less, follow your heroes, get onto lists, ask for help, use hashtags well, RTs, Facebook, pages v groups
Hootsuite, Facebook, Linked In, Twitter, Crosspost to multiple SM Chanels, Track #hashtags, Activities, Set up Hootsuite account, Create Twitter & Facebook Channel, Post Rss feed to Twitter
5. Mobile Media
Qik, Live streaming from mobile phone, Activities, Connect to You Tube Chanel, Set up Qik Account, Connect to Livestream
Pixelpipe, Images, Videos
Strategy, Content, Hashtags
Changing face of Communication
One way to two way
Devices
Computer
Mobile
iPad
Consoles
Stories in
Citizen journalists
Crowdsourcing
Stories out
Multiple channels
Two way conversations
Feedback
Community engagement
Changing behaviour
Showing progress
Inspiring others
Hashtags & Meta Data
keywords
description
location
#waicare
search.twitter.com