PERSHTATJA E PARAETRAVE NE EXCEL
by albina rama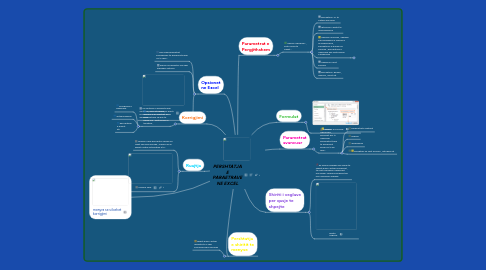 1. menyra se si behet korrigjimi
2. Opsionet ne Excel
2.1. Disa nga parametrat konfigurues te programit Excel 2010 jane :
2.2. Klikoni ne regjistrin File dhe zgjedhni Options
2.3. Ne dritaren e dialogut Excel Options , mund ti zgjedhim dhe ti konfigurojme parametrat sipas deshires
3. Korrigjimi
3.1. Opsioni Proofing , sherben per rregullimin e parametrave qe kan te bejne me : kontrollimin e teksteve ,
3.1.1. korrigjimin e gabimeve
3.1.2. autokorrigjimin
3.1.3. percaktimin e fjalorit etj.
4. Ruajtja
4.1. Opsioni Save percakton vendin ku ruhet libri punues dhe , menyra se si behet ruajtja automatike e tij :
4.2. menyra save
5. Pershtatja e shiritit te menyse
5.1. Behet duke i shtuar regjistra te ri dhe komanda sipas nevojes
6. Parametrat e Pergjithshem
6.1. Opsion GENERAL , ketu mund te behet :
6.1.1. percaktimi i nr. te fleteve punuese
6.1.2. aktivizimi i shiritit te minisimboleve
6.1.3. Opsioni Formulas , sherben per ndryshimin e menyres se kalkulimeve , percaktimin e punes me formula , percaktimin e rregullave per kontrollimin e gabimeve
6.1.3.1. Situational Analysis / Drivers
6.1.3.1.1. What is driving us to do this?
6.1.3.1.2. SWOT Analysis
6.1.3.1.3. Customer Findings - What have we learned from customers?
6.1.3.2. Competitive Analysis
6.1.3.2.1. Do we have competitors and threats in these target markets with the proposed offerings?
6.1.3.2.2. What are our competitors doing and how are they positioning?
6.1.3.2.3. How do we position against each competitor?
6.1.3.3. Target Customer(s)
6.1.3.3.1. Buyer Profile
6.1.3.3.2. Influencer Profile
6.1.3.3.3. User Profile
6.1.3.3.4. What do customers want and need?
6.1.3.3.5. What business problems do each of these customers have?
6.1.3.4. Customer Segmentation
6.1.3.4.1. Which customers or sets of customers do we sell to?
6.1.3.4.2. What are the target market segments that we want to go after?
6.1.3.4.3. What are the distinct problems for each segment of the market?
6.1.3.5. Total Available Market
6.1.3.5.1. New Prospects
6.1.3.5.2. Existing Customers
6.1.4. rregullimi i librit punues
6.1.5. percaktimi i gjuhes , ngjyres , emrit etj.
7. Formulat
7.1. menyra e formulas
8. Parametrat avancuar
8.1. Opsioni Advanced , perdoret per t'i rregulluar parametrat tjere te programit Excel 2010 sic jane :
8.1.1. parametrat e editimit
8.1.2. kopjimi
8.1.3. zhvendosja
8.1.4. paraqitjes se librit punues , shtypjes etj .
9. Shiriti i veglave per qasje te shpejte
9.1. Ky opsion sherben per qasje te shpejt duke i shtuar komandat , te cilat i perdorim rregullisht ose duke i larguar komandat qe nuk i perdorim shpesh
9.2. shiriti i veglave