Better Planning, Better Results
Marketing.
Great marketing campaigns need creativity and structure. Mind mapping helps with both. Use these MindMeister templates to flesh out your ideas when inspiration strikes, or create detailed, logical plans for your content and campaigns.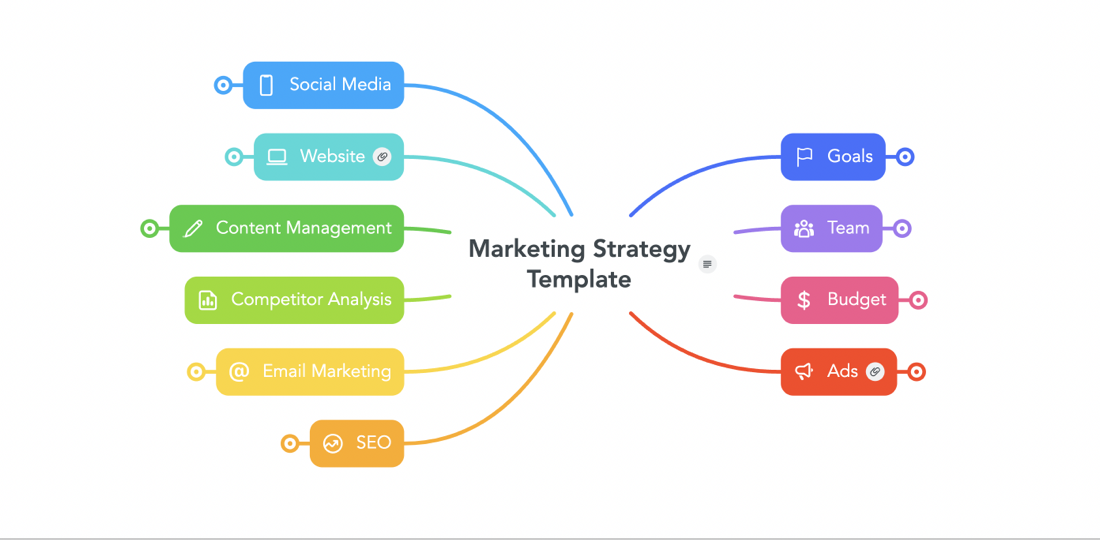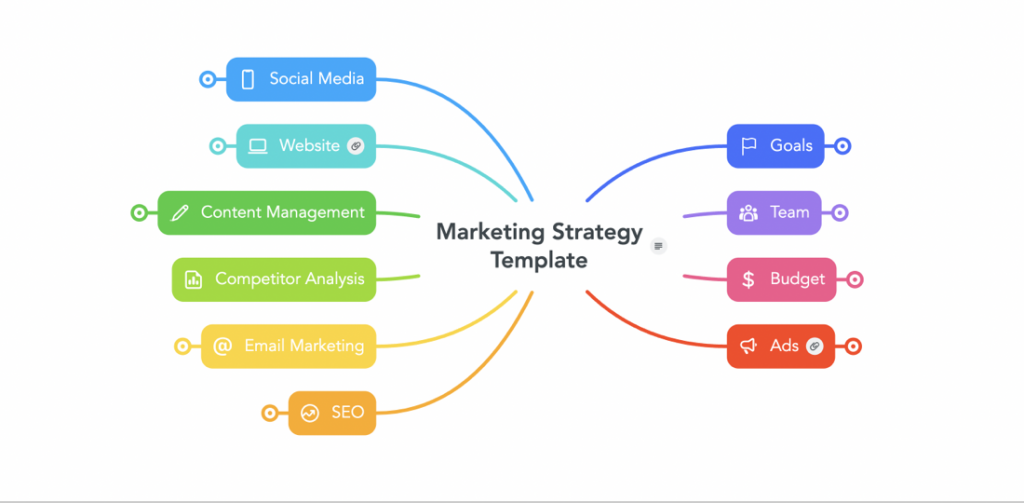 Marketing Strategy
Better brainstorming = better outcomes. Use this template to map out big-picture objectives, set success metrics and define deliverables.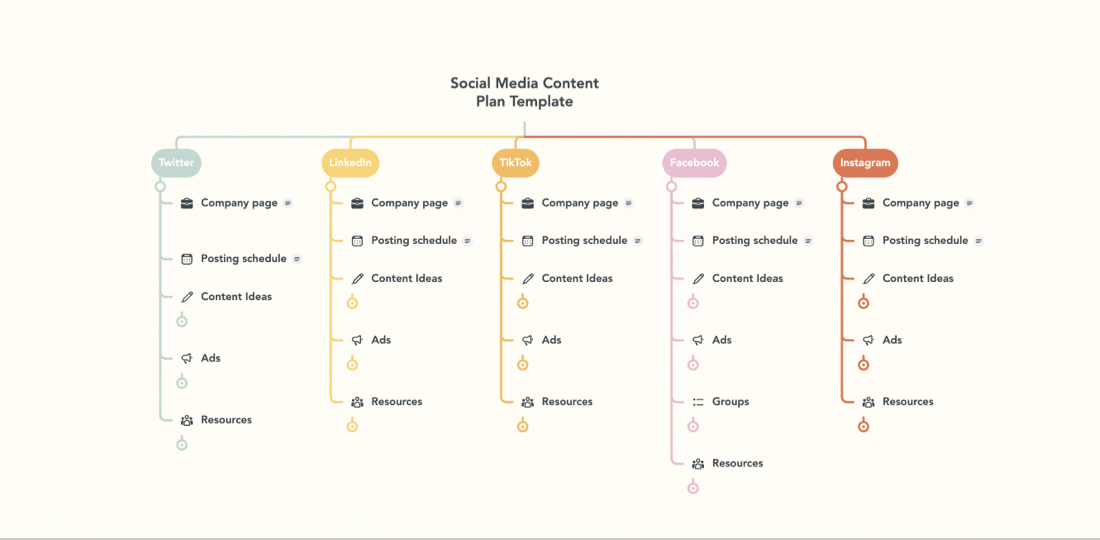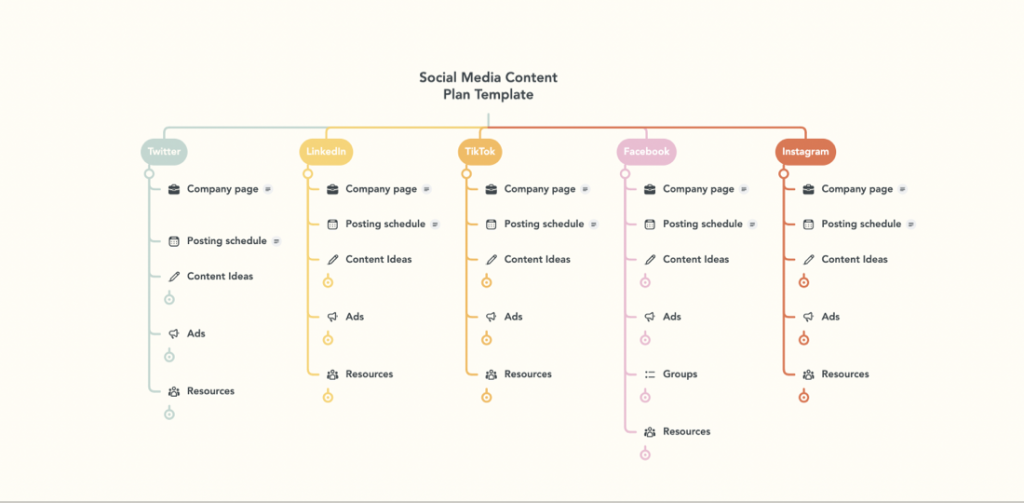 Social Media Plan
Tick tock. Social media is vital to strengthening your market presence. Use this template to plan your messaging across multiple channels.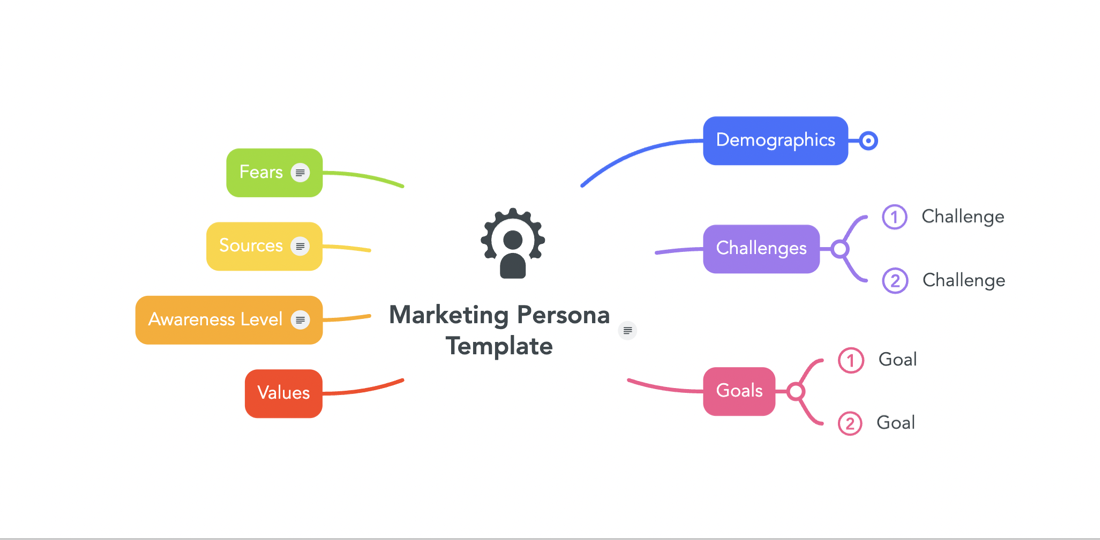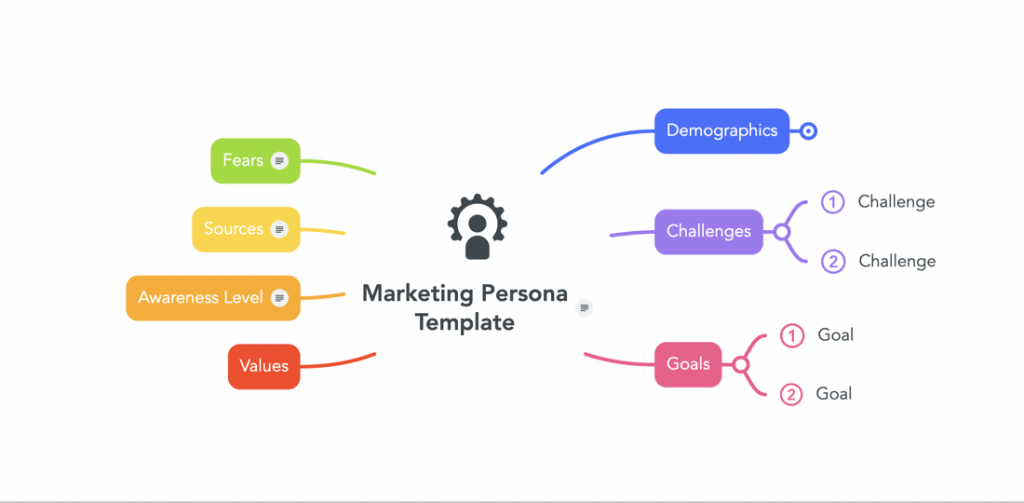 Marketing Persona Template
User personas can help focus your marketing goals. Use this template to organize persona information and visualize your ideal customer.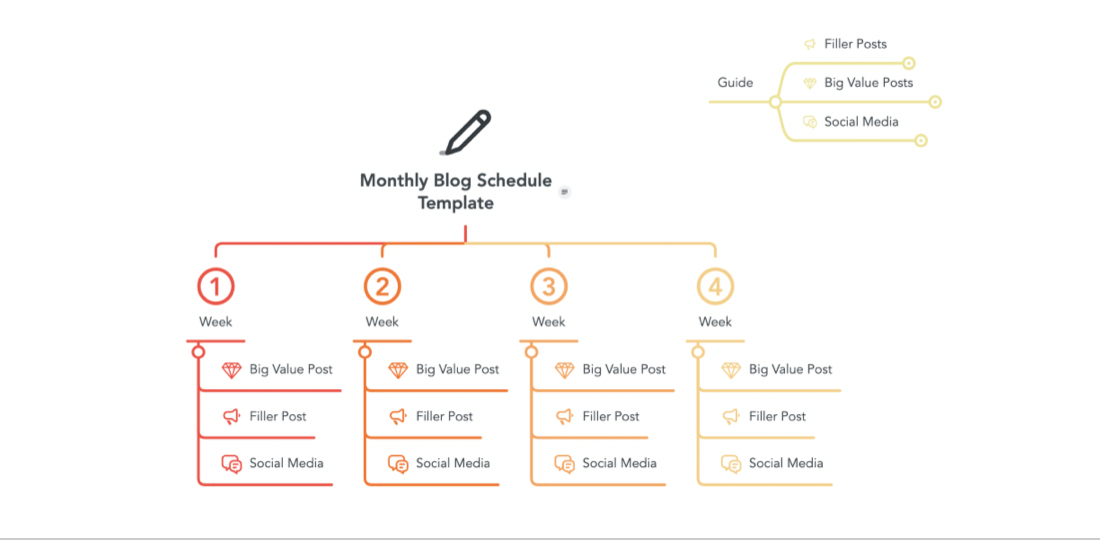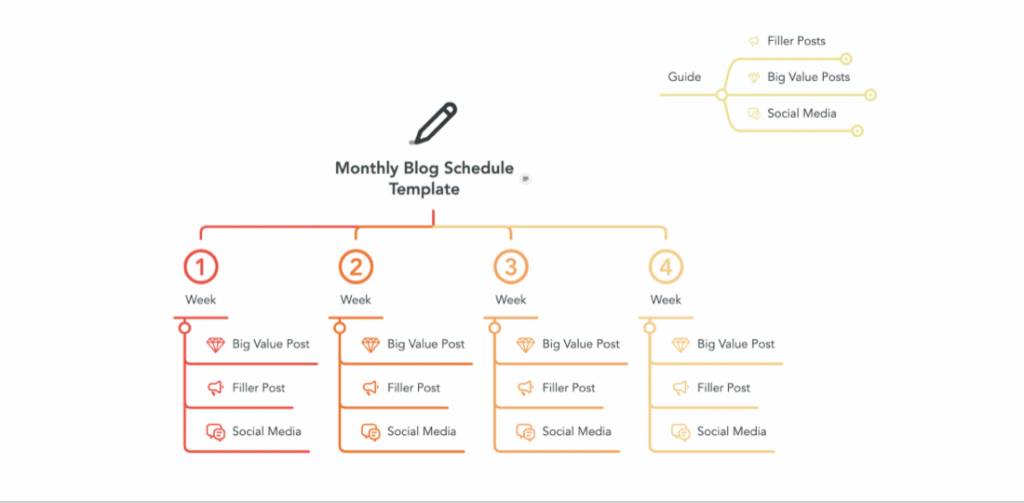 Monthly Blog Schedule
Content is king. Use this template to organize ideas and roadmap for blogging success. After publishing, use links to track content visually.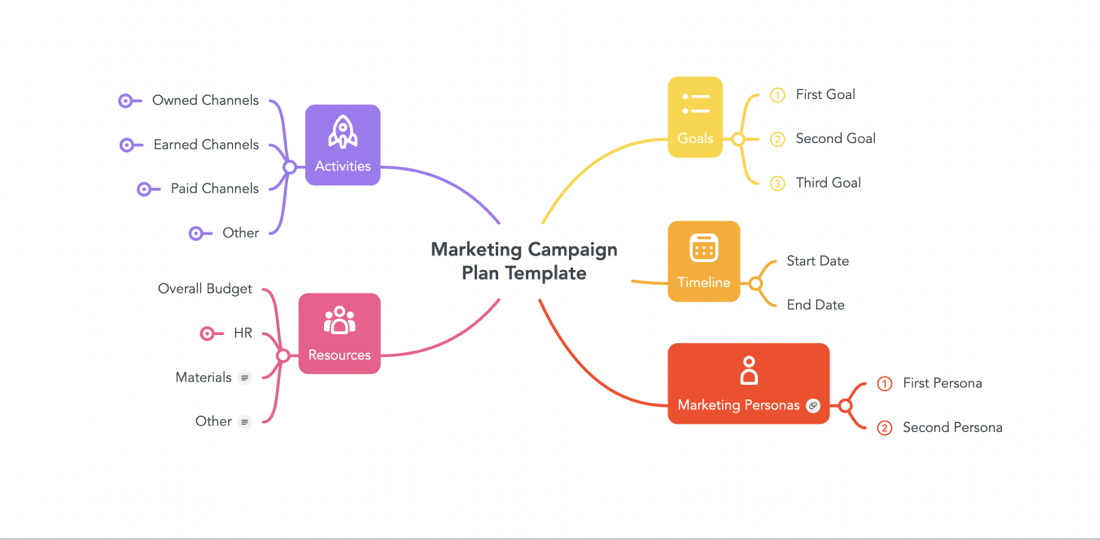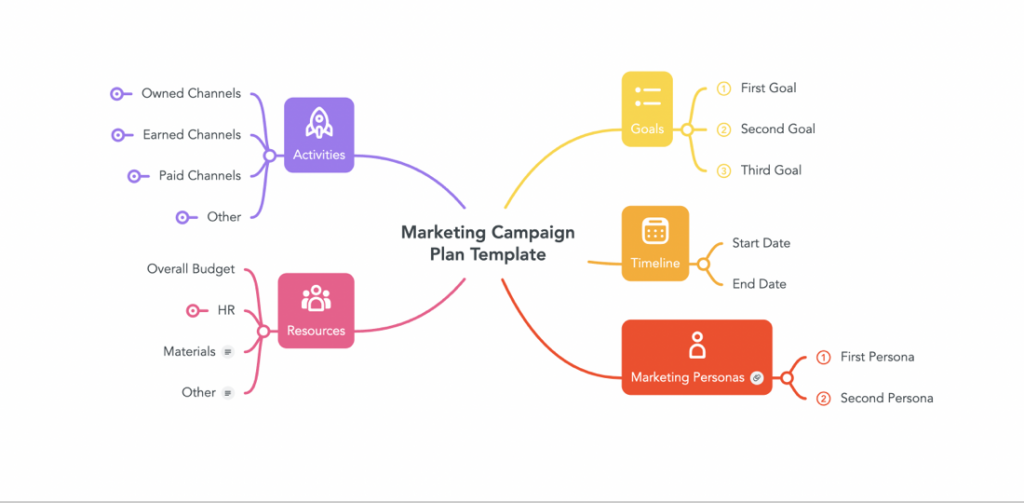 Marketing Campaign Plan
Marketing campaign plans can keep everyone aligned. Use this template to set clear goals, track progress, and deliver on-time and in-budget.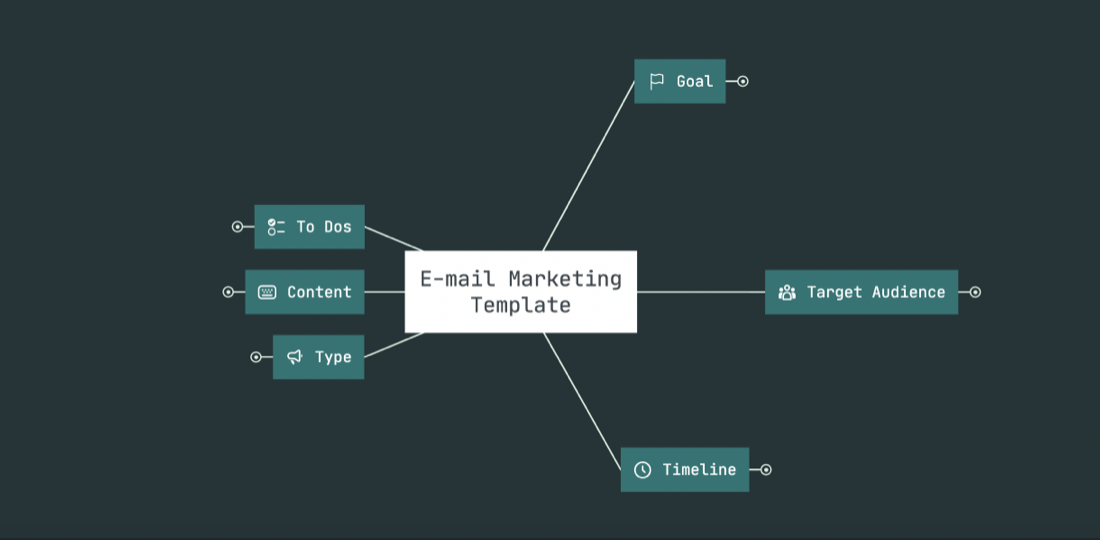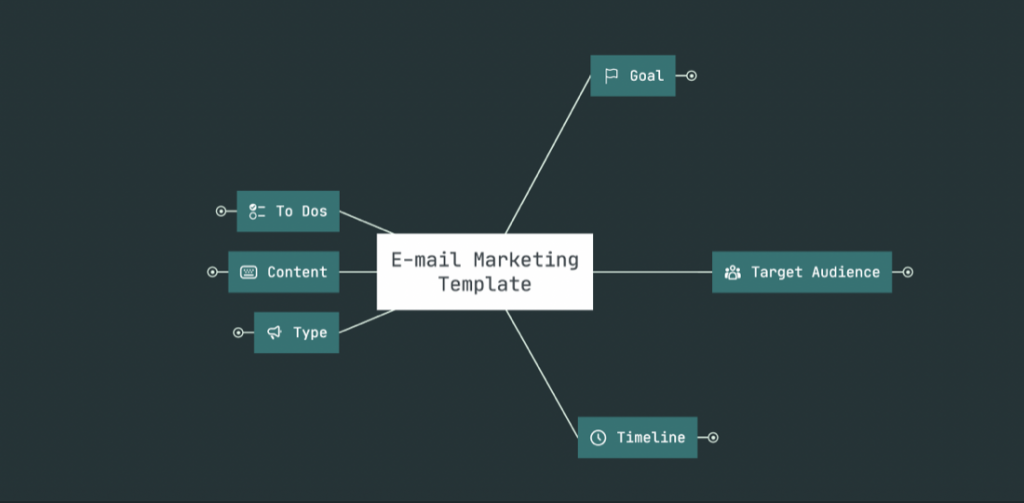 E-Mail Marketing
Without a strategy, your campaign lacks purpose, direction, and a way to determine success. Use this template to ensure your efforts pay dividends.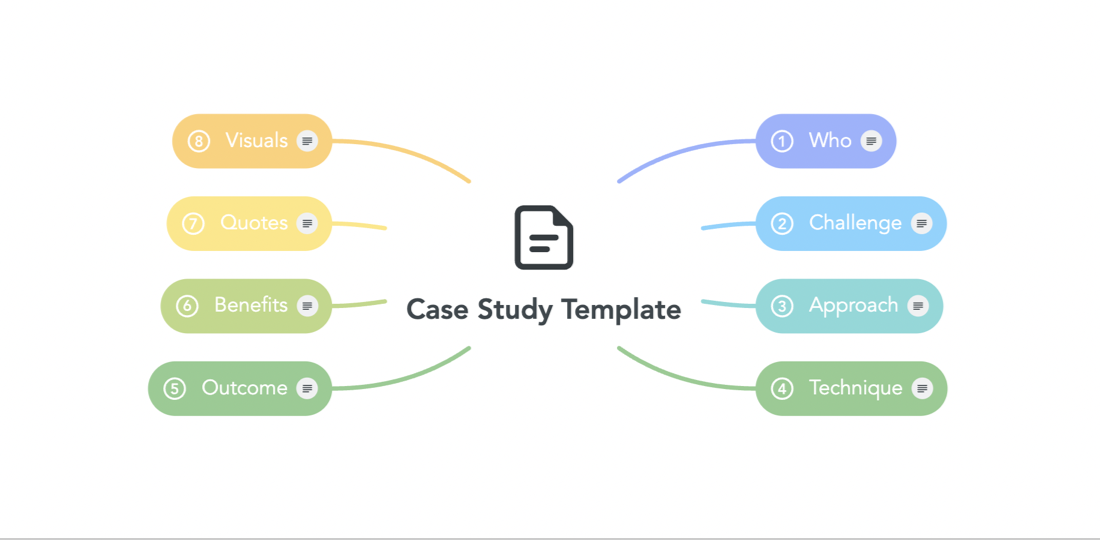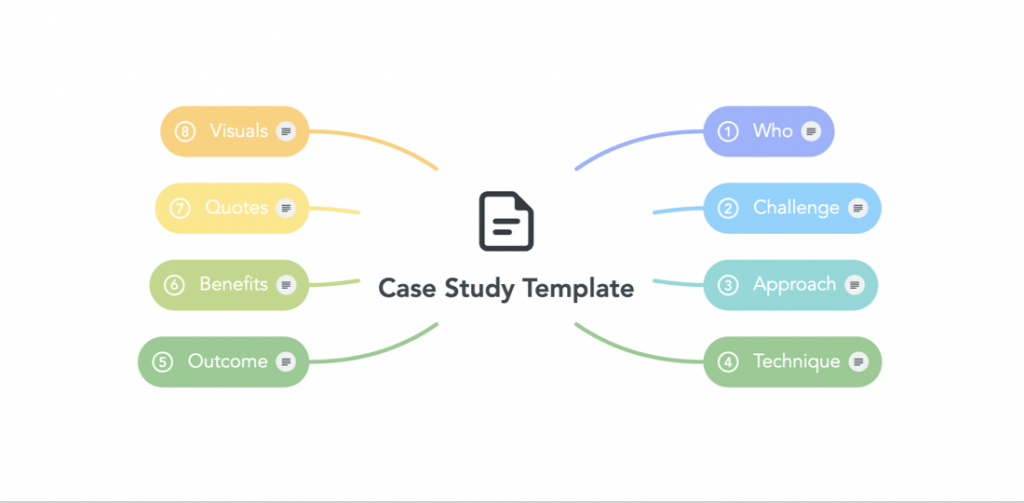 Case Study
A great case study can show how your company crushes the competition. Use this template as the basis for cohesive stories that build trust.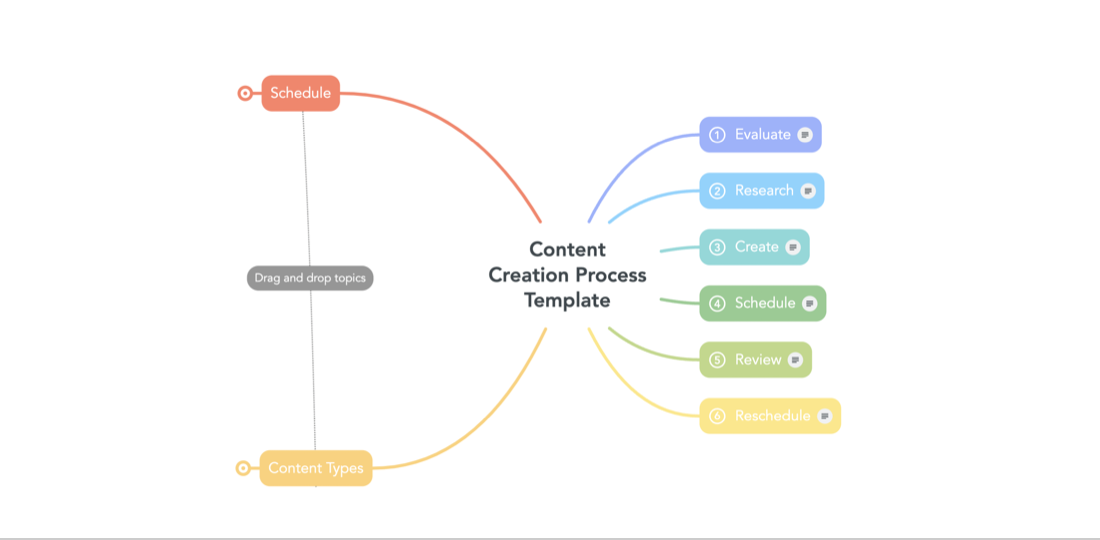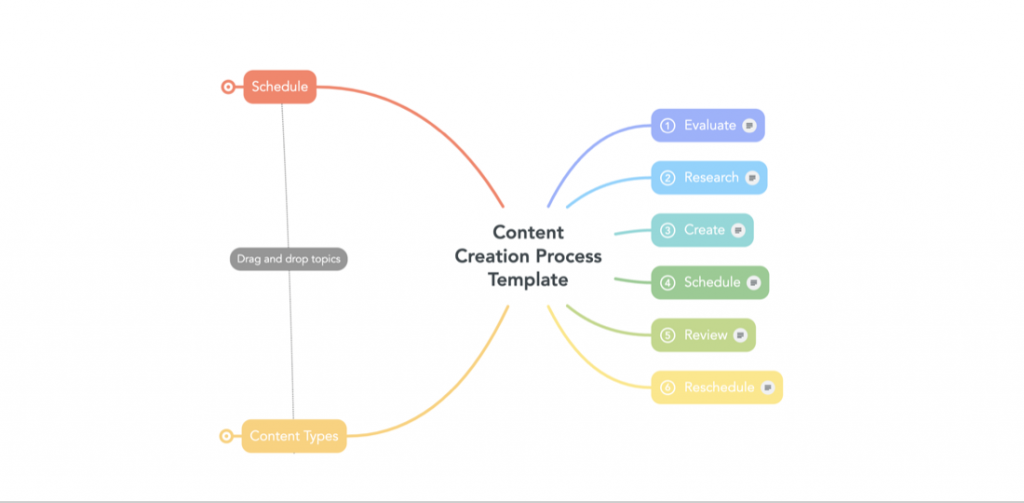 Content Creation Process
Content marketing needs ideas that speak to your audience. Use this template to plan a content strategy that whispers gently in customers' ears.
Build a Better Mind Map
Try MindMeister for Free.