College Success: Mapped
Mind Mapping for Students.
College workload getting you down? Not reaching your target grades? Try MindMeister: our online mind mapping software helps you study efficiently, bring creativity to coursework and get ahead at university.
Take better notes and retain more information.

Work effectively with classmates

in real time.

Generate more ideas for projects and essays.
Trusted by 27 million happy users worldwide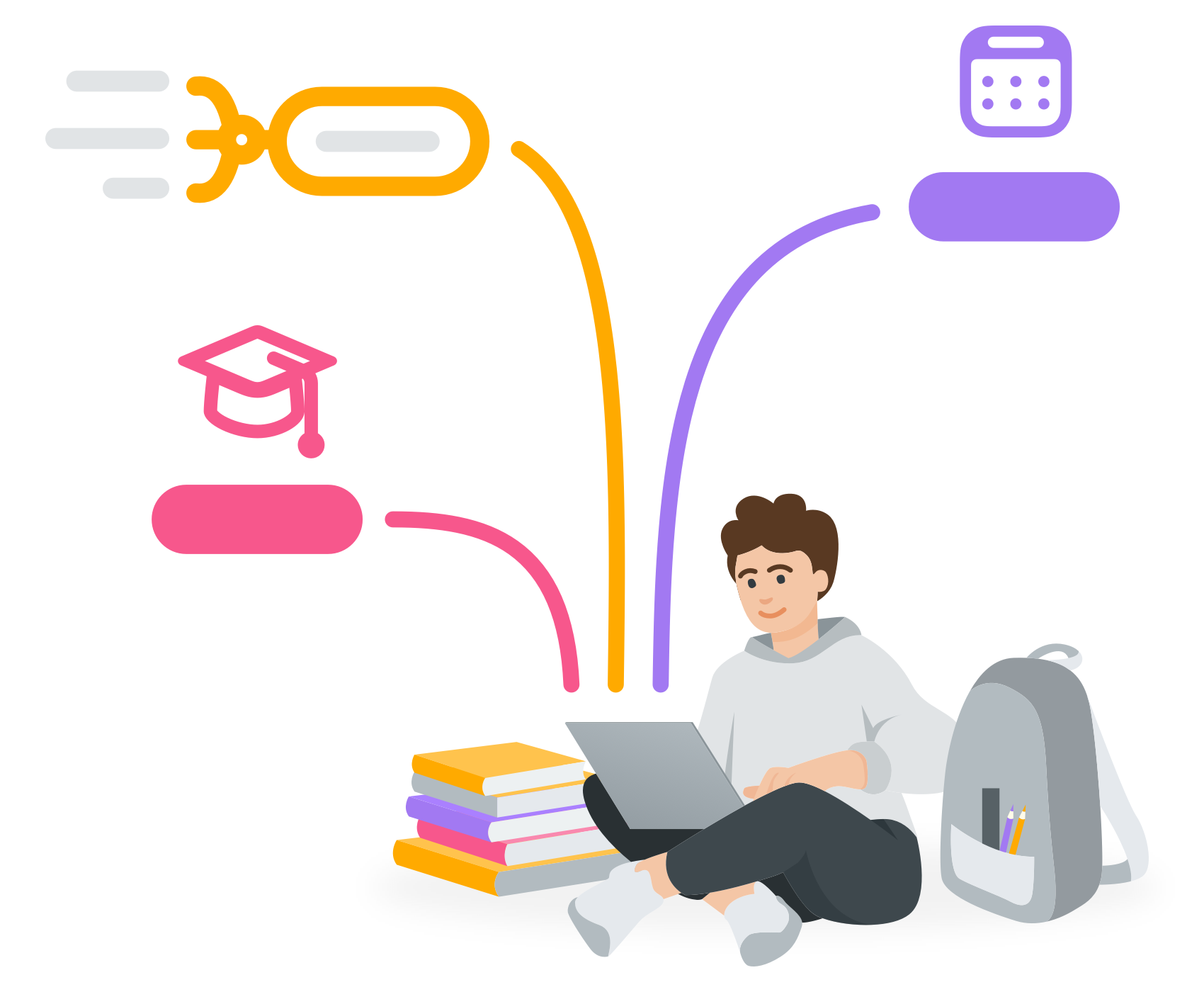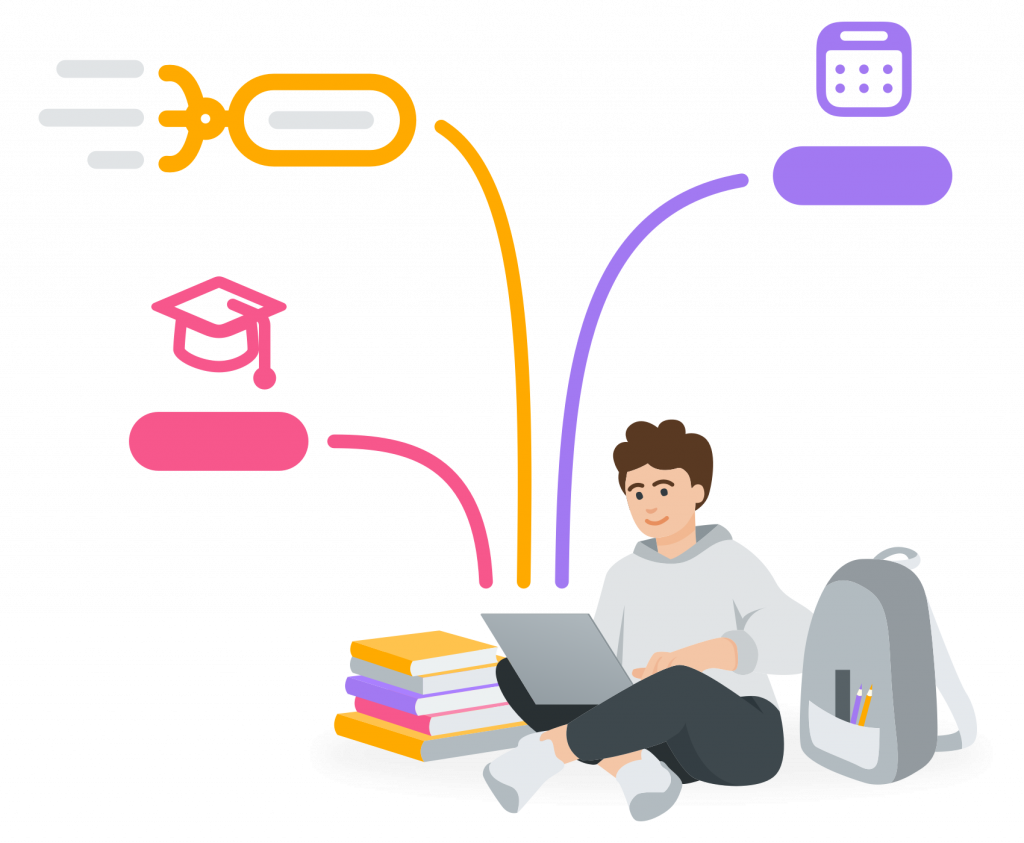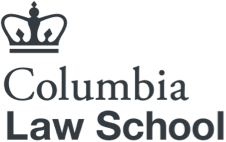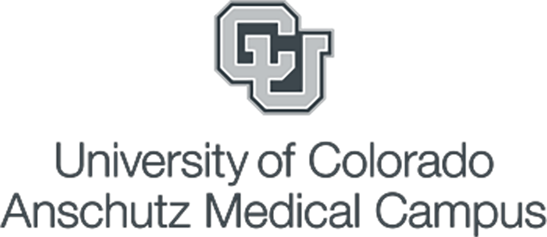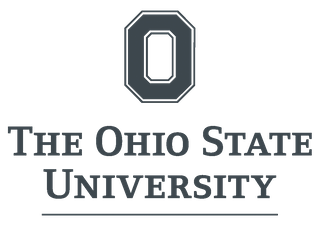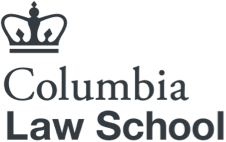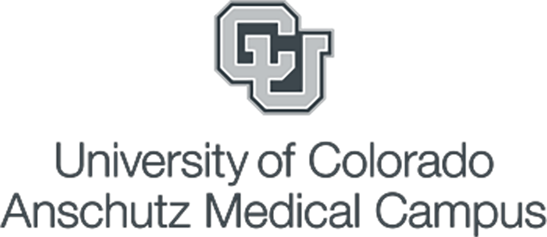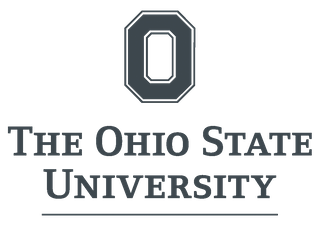 Why Mind Mapping for Students Makes Sense
The Benefits of Mind Mapping.
Freshman or senior, scientist or artist – online mind mapping is perfect for the challenges of university life. There are countless research-backed benefits of the mind mapping technique, which can help you get more from your lectures and independent study.
Improved Memory and Recall
Feeling the pressure before final or mid-term exams? Structure beats cramming hands down. Mind maps facilitate the comprehension of broad concepts: you take fewer notes, but you can retrieve important information from your memory faster.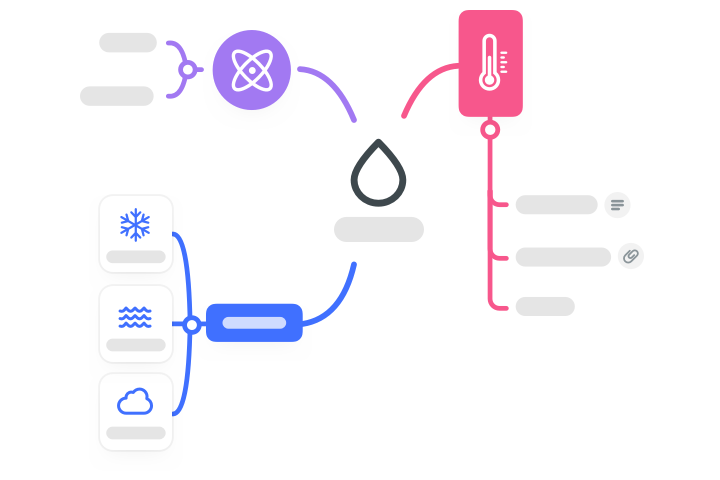 Free Flow of Ideas
Who needs sentences, anyway? When you mind map, keywords, short phrases and images can help you visualize your thoughts faster than usual. This free flow of ideas helps you outline essays, brainstorm creative writing assignments and solve brainteasers.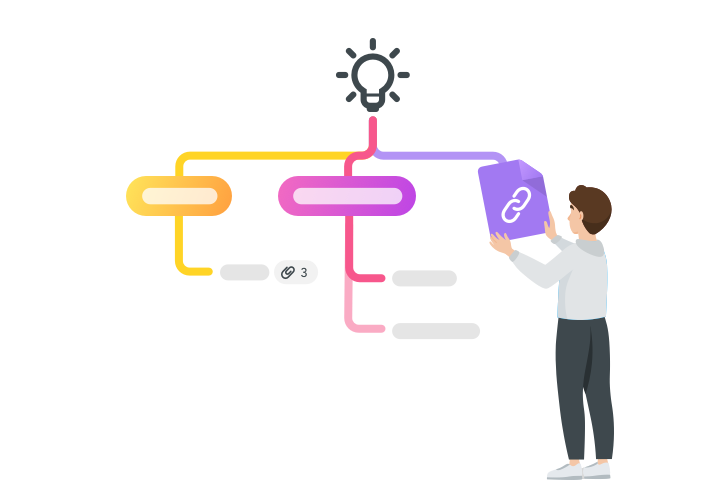 Structured Information
College is about organization – especially sorting the knowledge you pour into your brain. Mind maps can store huge amounts of information: that's why mind mapping software is perfect for visualizing relationships between topics in a structured way.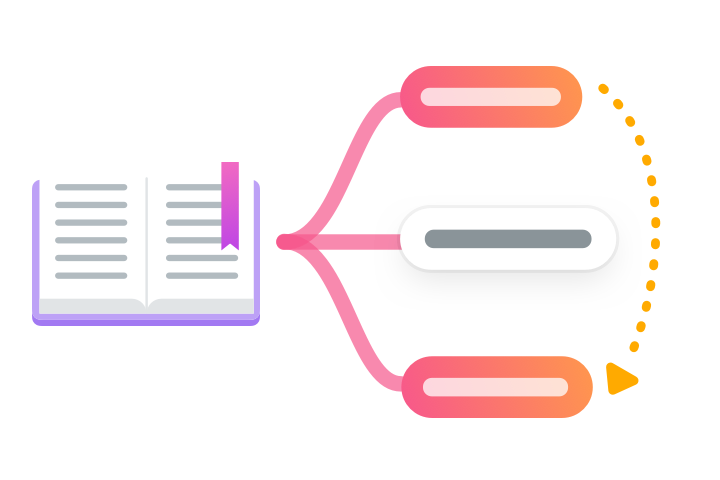 Better Communication
Sharing your best ideas can be a challenge. Mind mapping software for students helps you collaborate smoothly on group assignments with real-time editing. This enables simple communication and helps you visualize complex topics together.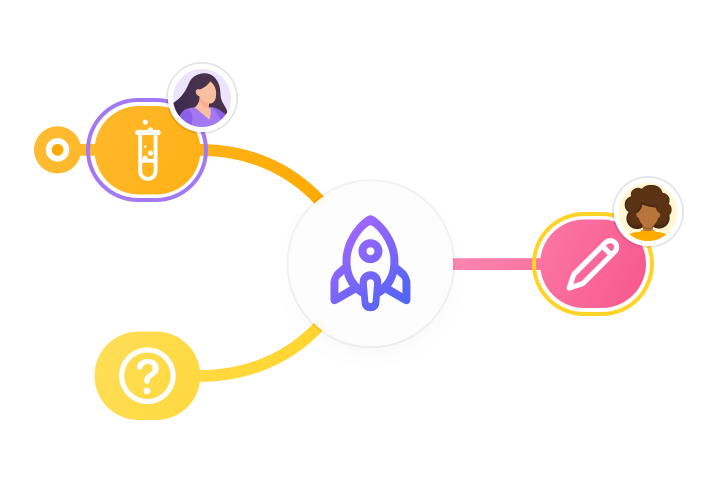 "We don't think in straight lines. Mapping with MindMeister helps me build connections across topics."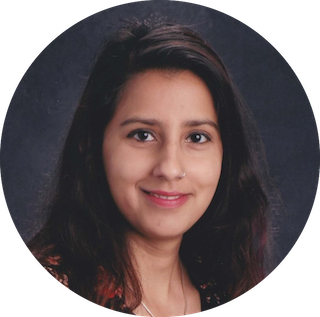 Henna Brodkin, Graduate Student
MindMeister: Powerful Mind Mapping for Students
Master College the Simple Way.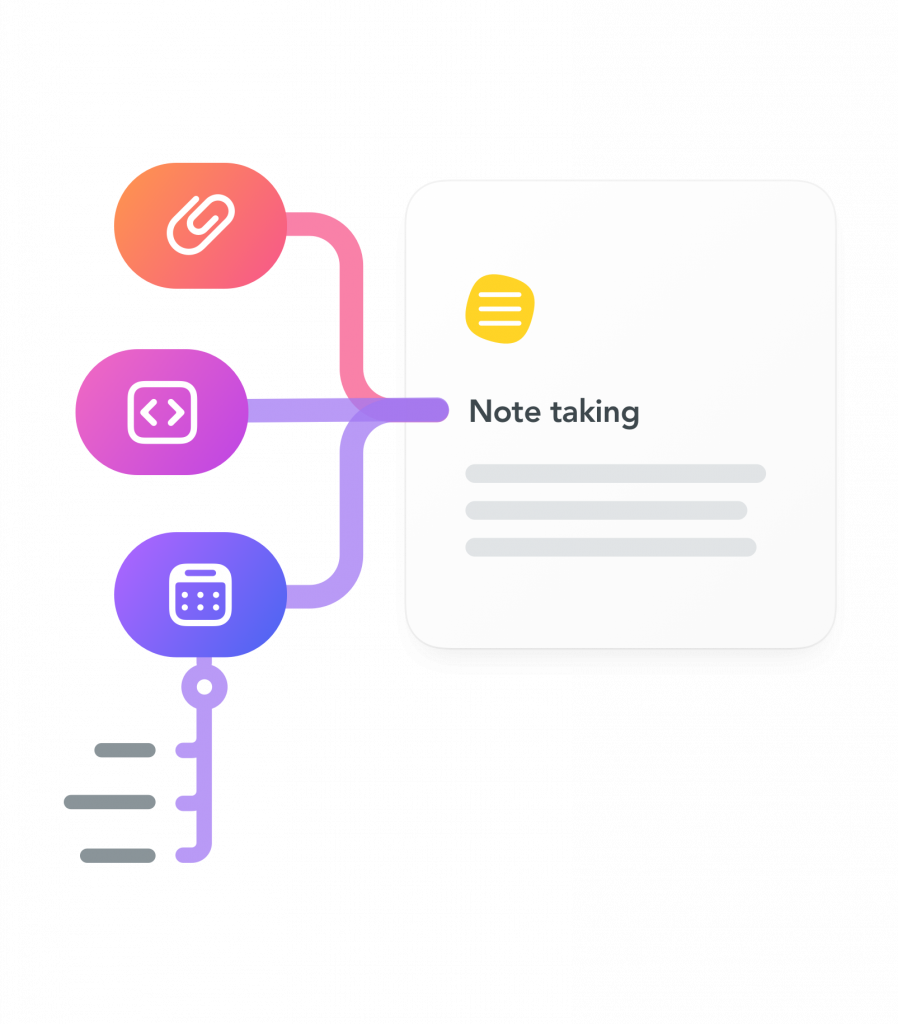 Learn Mind Mapping Techniques
Better Notes. Better Grades.
Your notes are the core of your study and revision schedules. When you mind map, you take notes faster and see topic connections more clearly than with linear note taking. The result: maximum retention.
Organize. Use colors and themes to categorize information.
Expand. Add notes, links, attachments and media to topics.
Adapt. Switch easily between bullet lists and mind map view.
See MindMeister in Action.
Improve Your Scientific Research
Plan the Perfect Paper.
Got a great idea? Nail the structure and put your thesis on the map! Use mind mapping software to simplify complex topics, visualize your notes and create a hub for links and documents.
Create. Make a central resource for the materials you need.
Combine.

Brainstorm ideas and outline essays all on one map

.
Export. Get maps as PDFs, Microsoft Office files and more.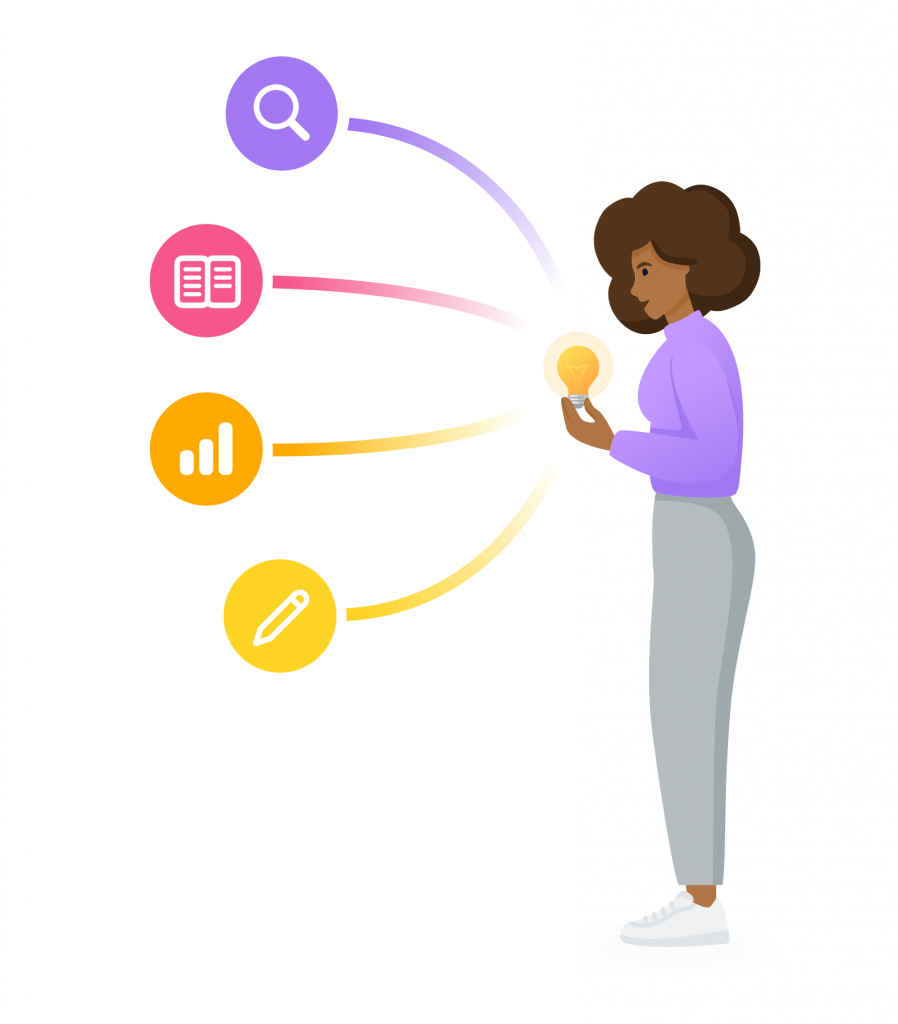 Mind Map for Education
Features for Students.
Looking for effective study techniques that can simplify courses and boost your grades? Stop looking. Start mapping! MindMeister's extensive feature makes us not only the original mind mapping software for students – but also the best.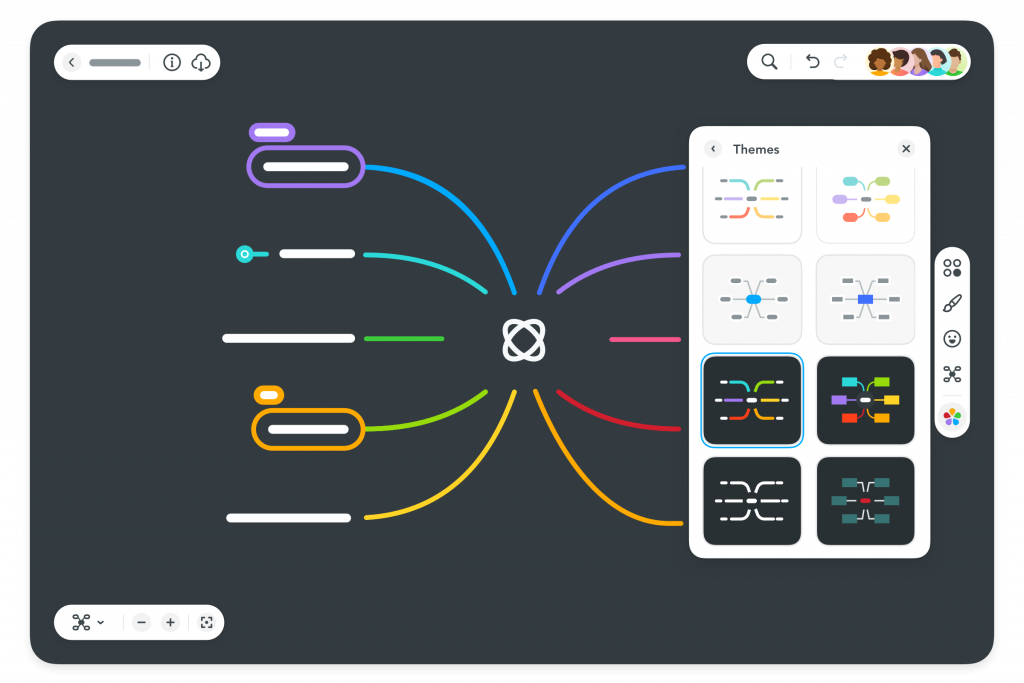 Themes
Use themes to add color and style to your mind maps: improving readability and comprehension.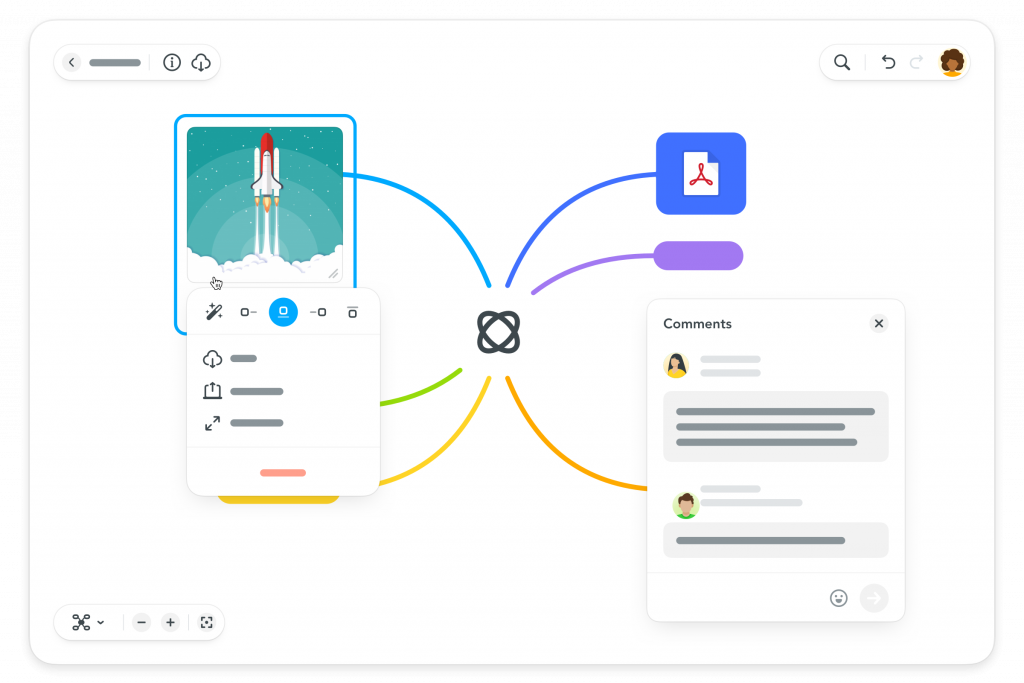 Map Notes, Attachments & Comments
Build mind maps as unique as your ideas. Add links and images to any topic, then discuss ideas via comments.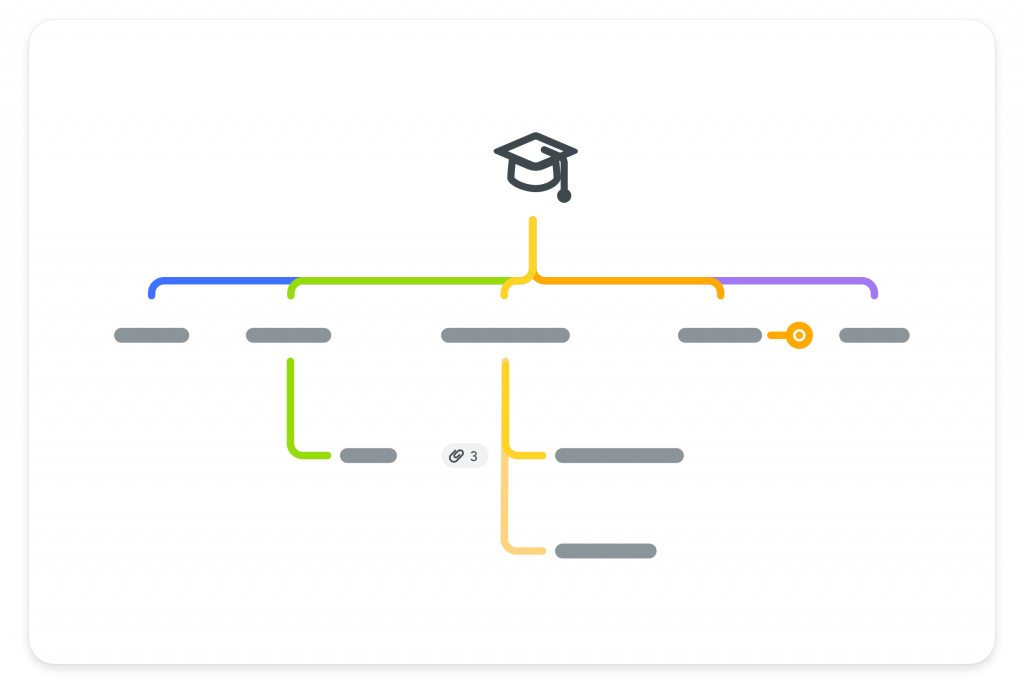 Map Layouts
Organize your maps into various layouts – org charts, lists, etc. – to structure your notes and essay outlines.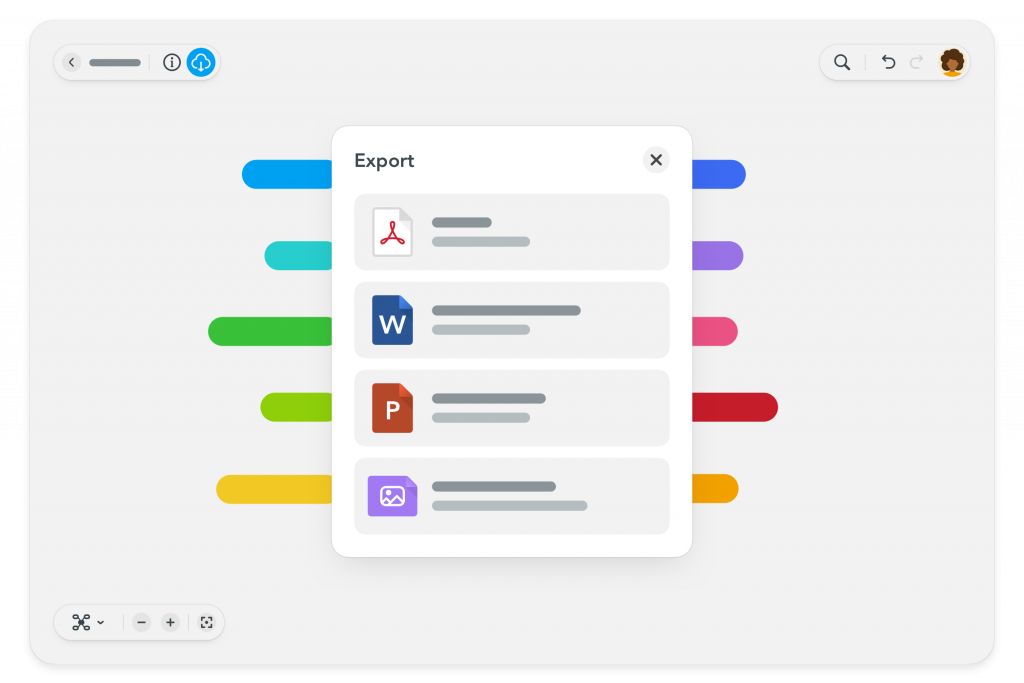 Export and Share
Develop and present your maps in other tools by exporting to PDF, Microsoft Word, PowerPoint and more.
Education Plans
Learn more. Pay less. Get a discount as a student, educator or school with our academic plans.
Mind Mapping Software for Students Just Like You
Study Smarter With MindMeister.