Put Your Projects on the Map
Project Management.
As a project manager, it can be hard to keep track of a project's moving parts. Mind mapping helps you spread clarity throughout your project team at each stage of the journey. Use these MindMeister templates to provide an overview from planning, to execution to retrospective.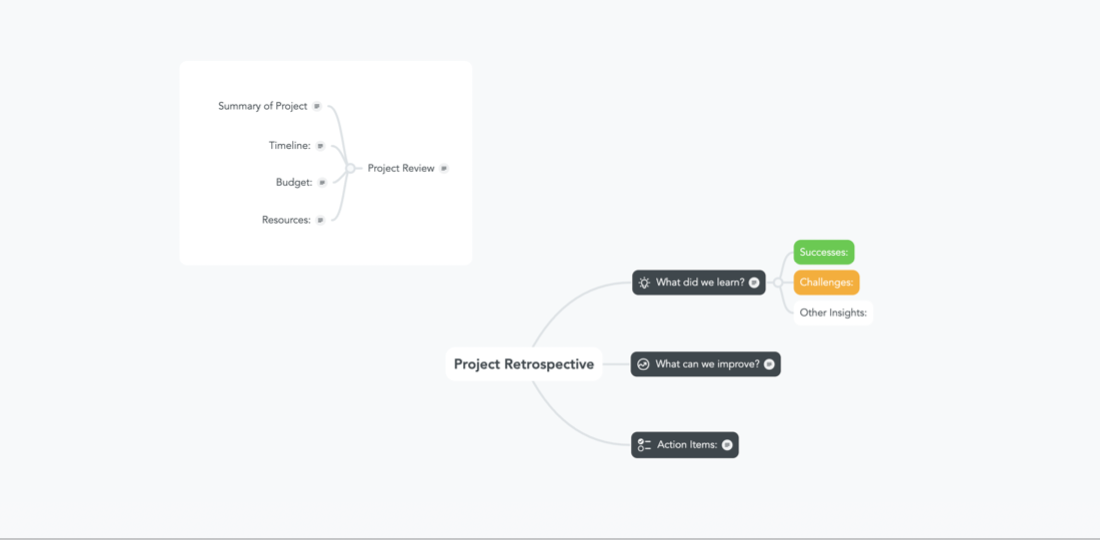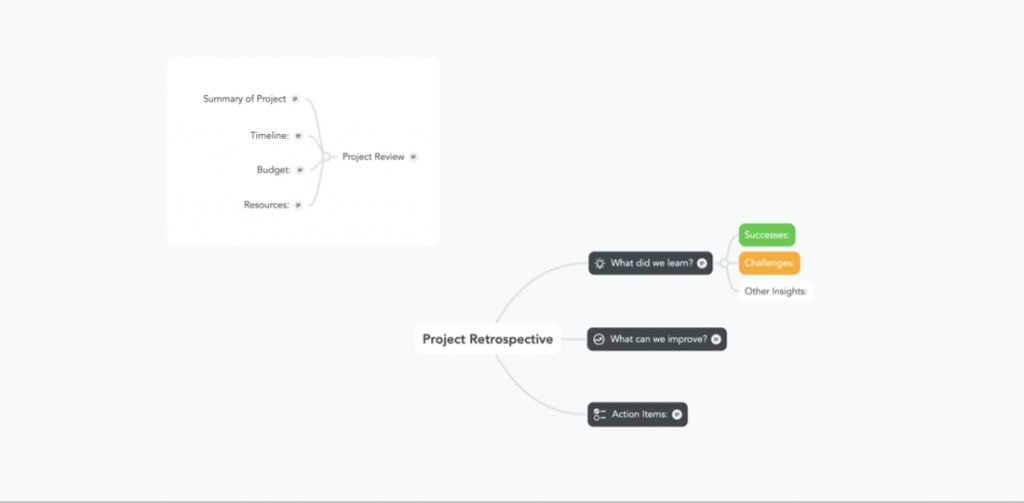 Project Retrospective
A project retrospective gives your team time to stop and reflect. Use this template as a starting point for your next "lessons learned" workshop.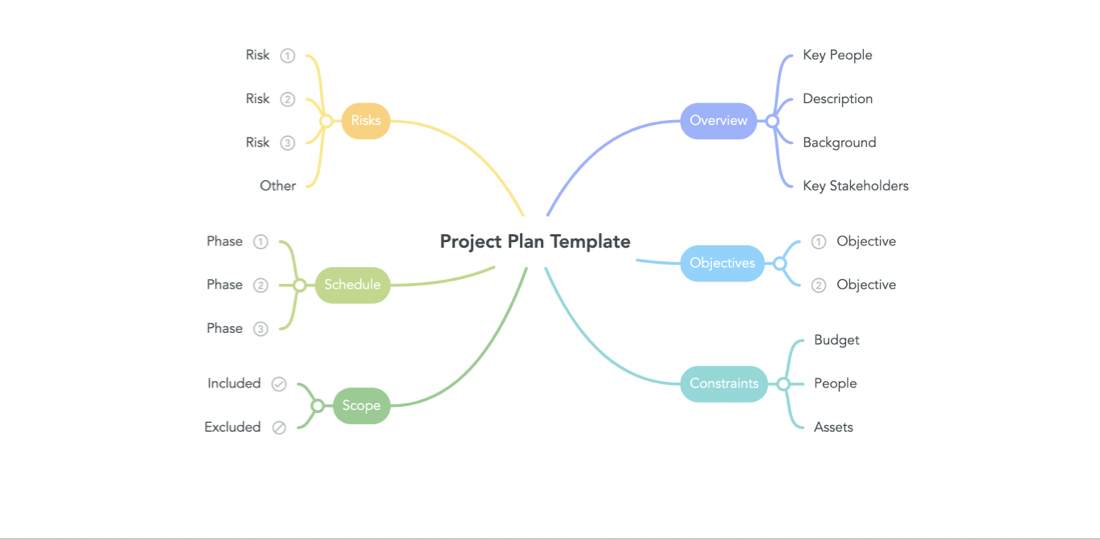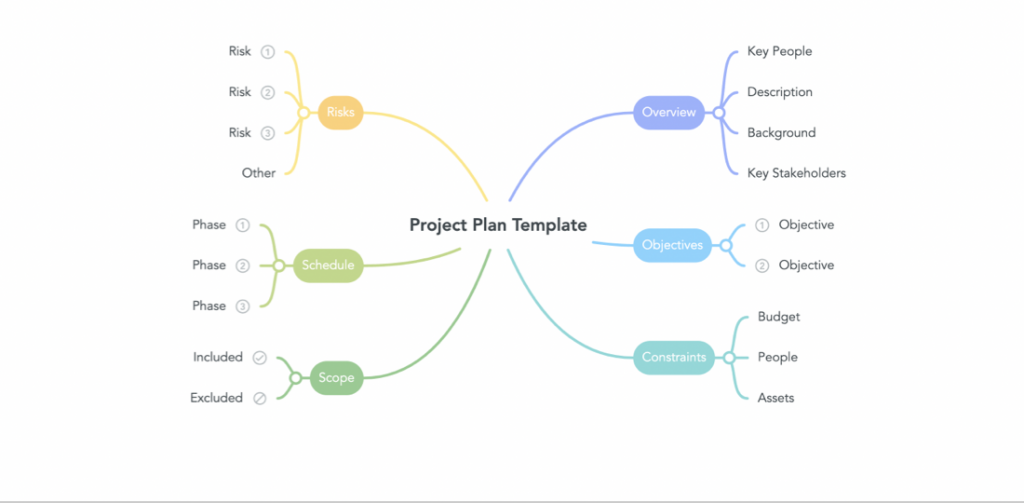 Project Plan
Your project plan is the foundation of project success. This template can help to visualize your roadmap and save you time, money and resources.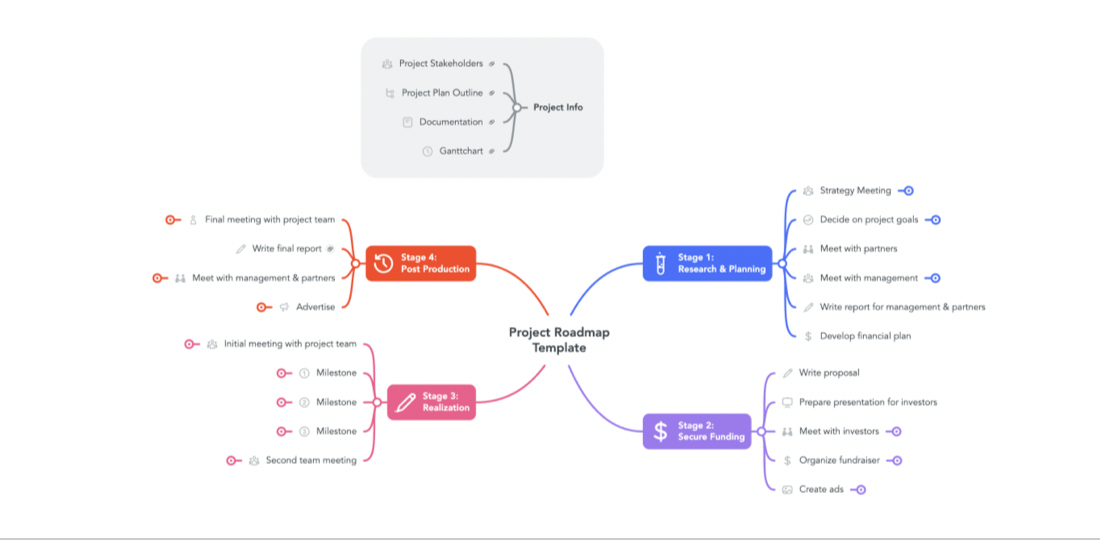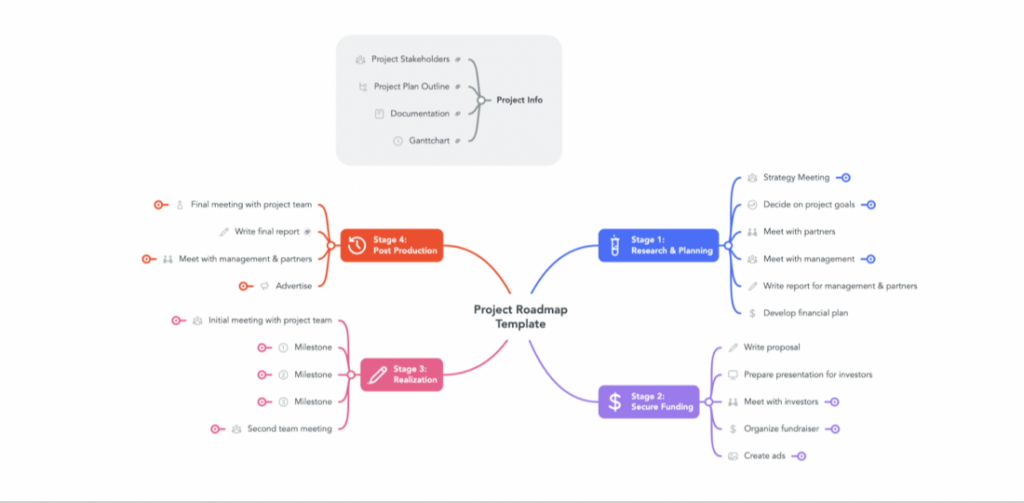 Project Roadmap
Stay on track. Customize this template to create a visual roadmap that shows goals, milestones, schedules, roles and responsibilities.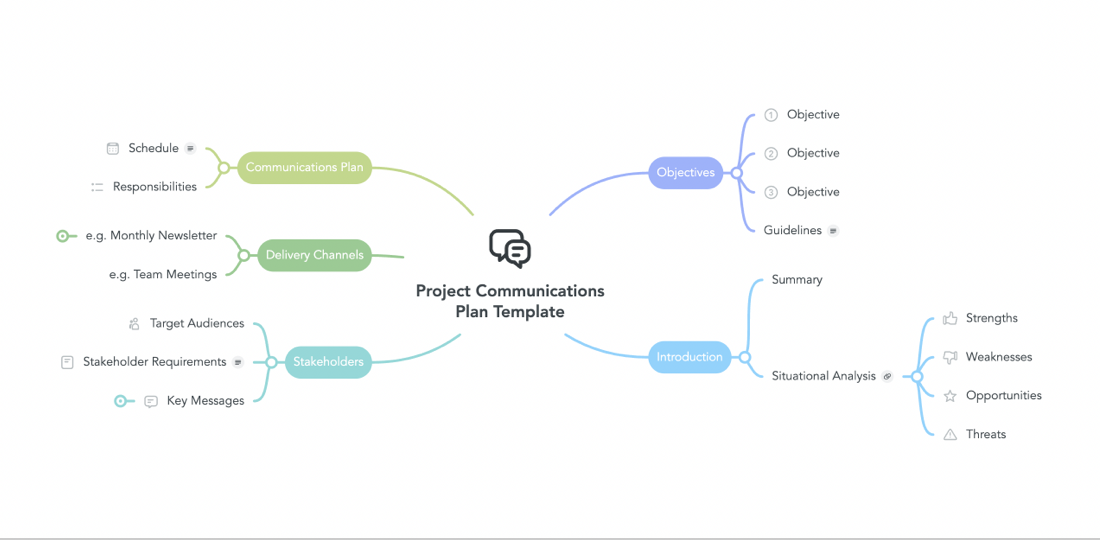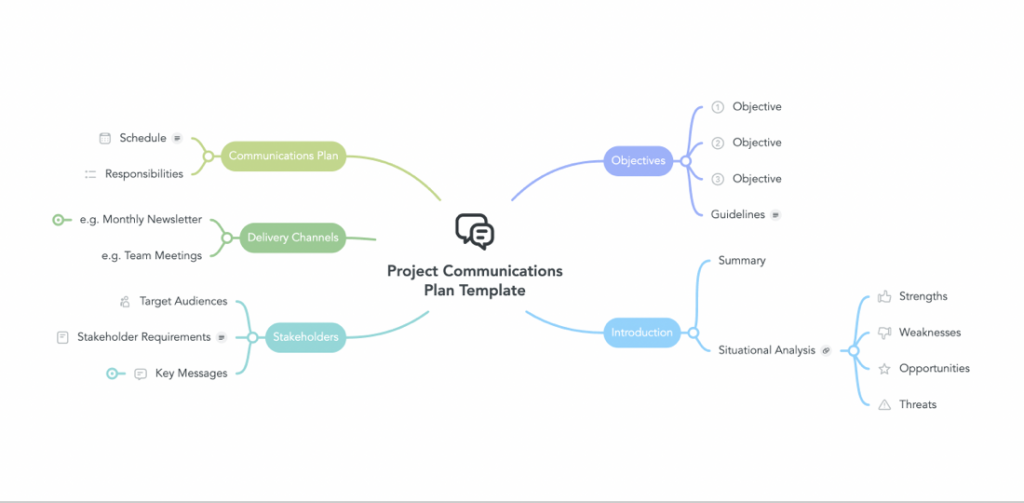 Project Communications Plan
Effective communication matters. This template can help you define a plan that outlines how and when information is shared in your project team.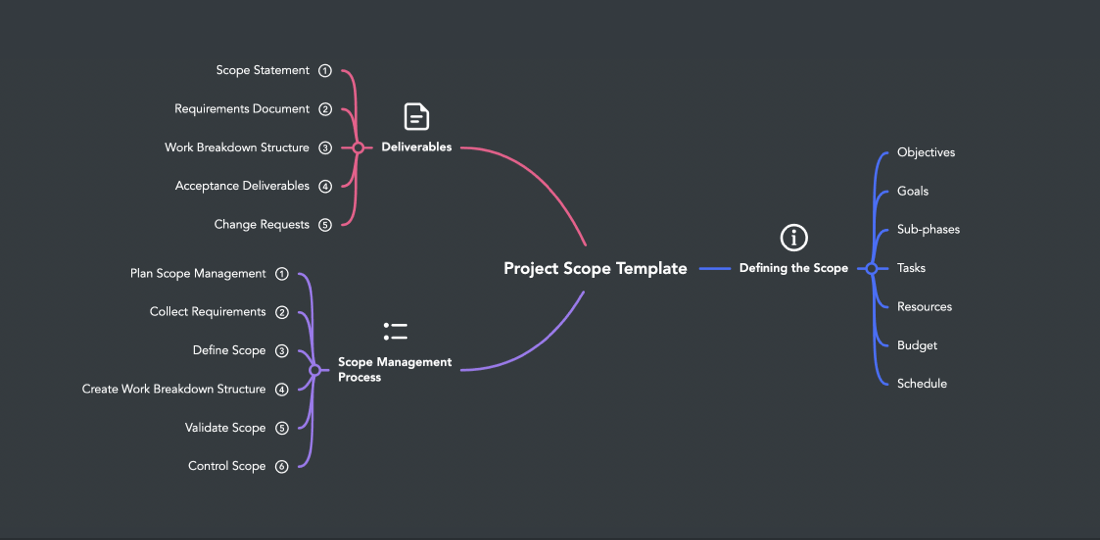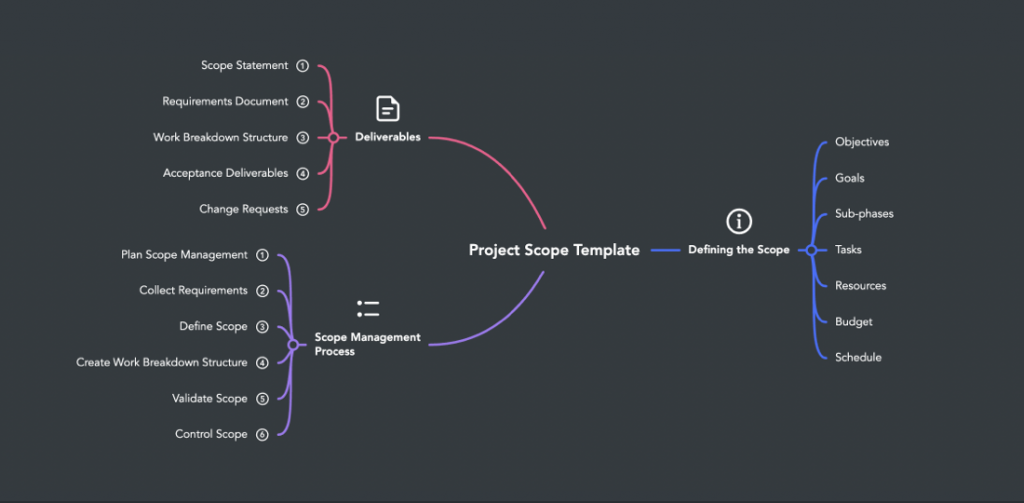 Project Scope
For efficient project delivery, costs and schedule must be under control. Use this template to plan out the deliverables you need to succeed.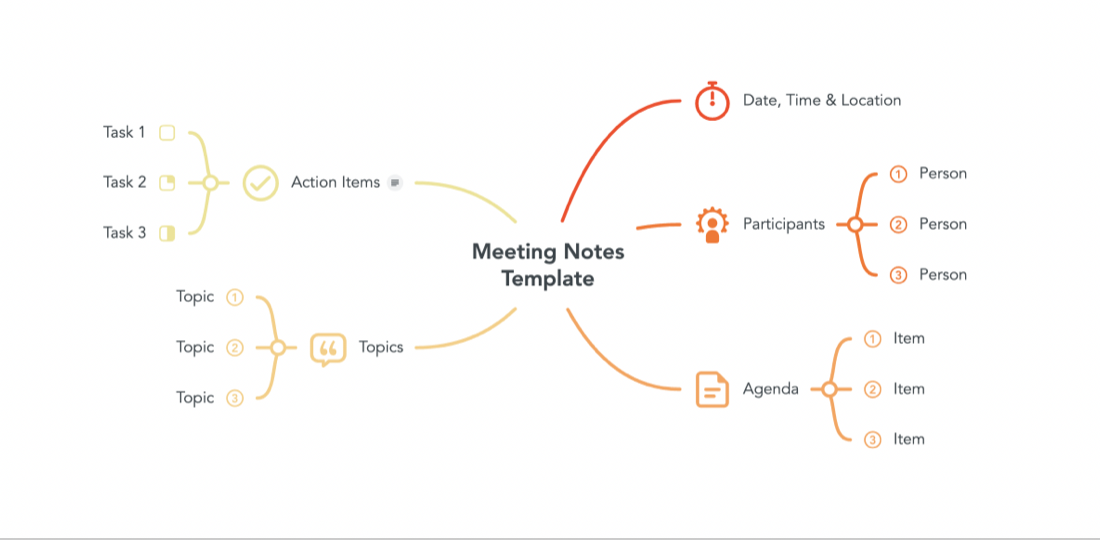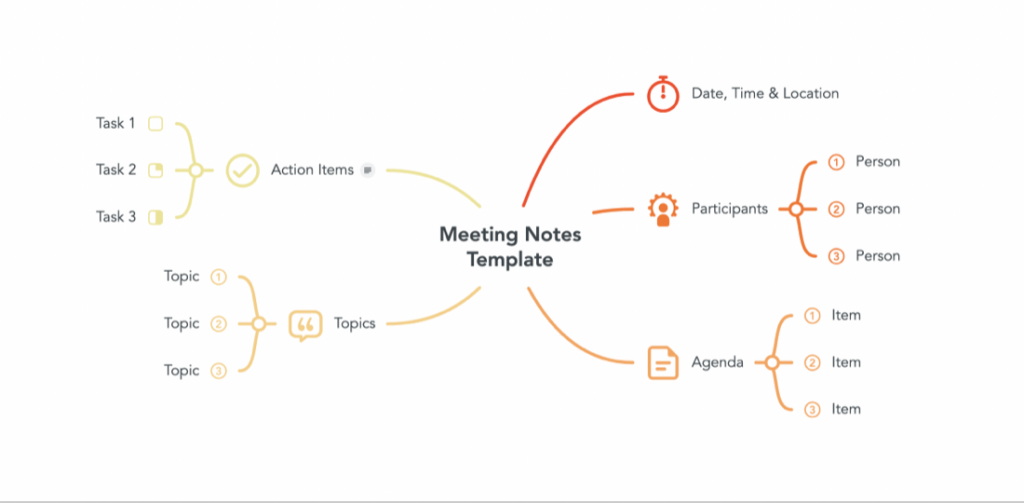 Meeting Notes
Meeting overload? Use this template for effective meeting management: document decisions, updates and action points to keep your team aligned.
Build a Better Mind Map
Try MindMeister for Free.