Visualize the Future
Strategy & Planning.
With the right plan and strategy, your business will be prepared for any outcome. Mind mapping helps you analyze your strategy and show links between topics. Use these MindMeister templates to carry out your SWOT analysis, create a go-to-market strategy and more.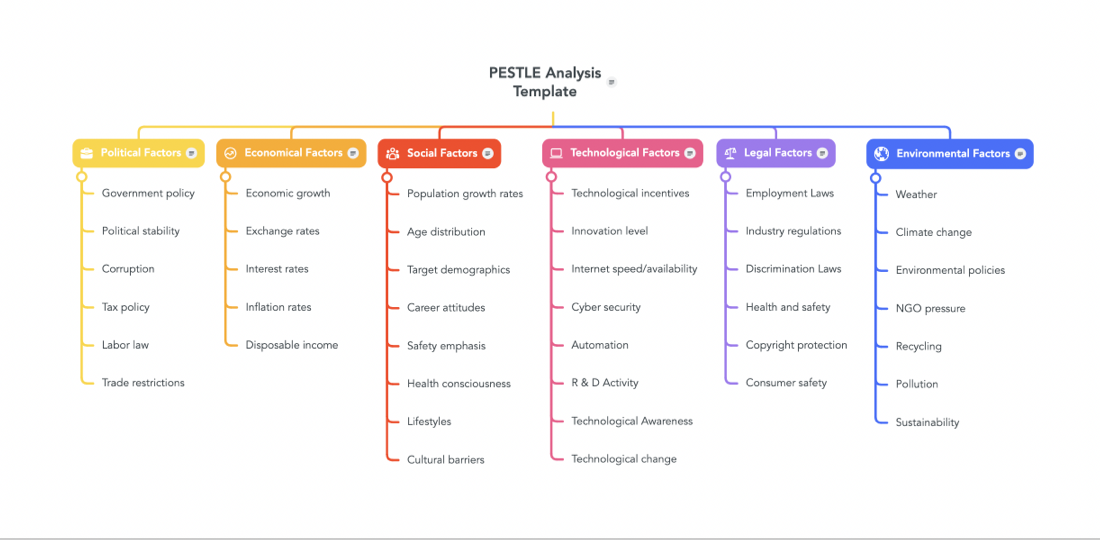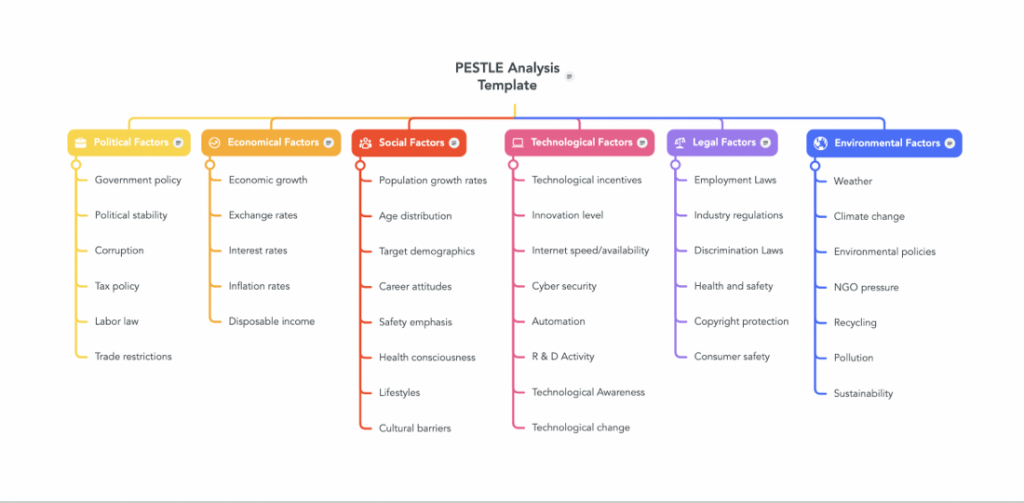 PESTLE
A PESTLE analysis shows how Political, Economical, Social, Technological, Legal or Environmental factors may influence your organization.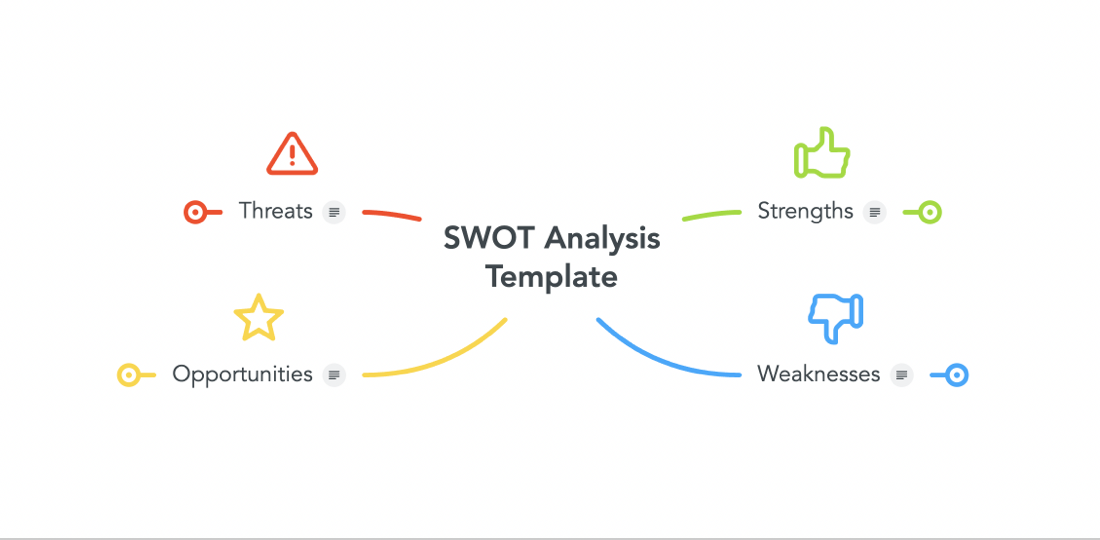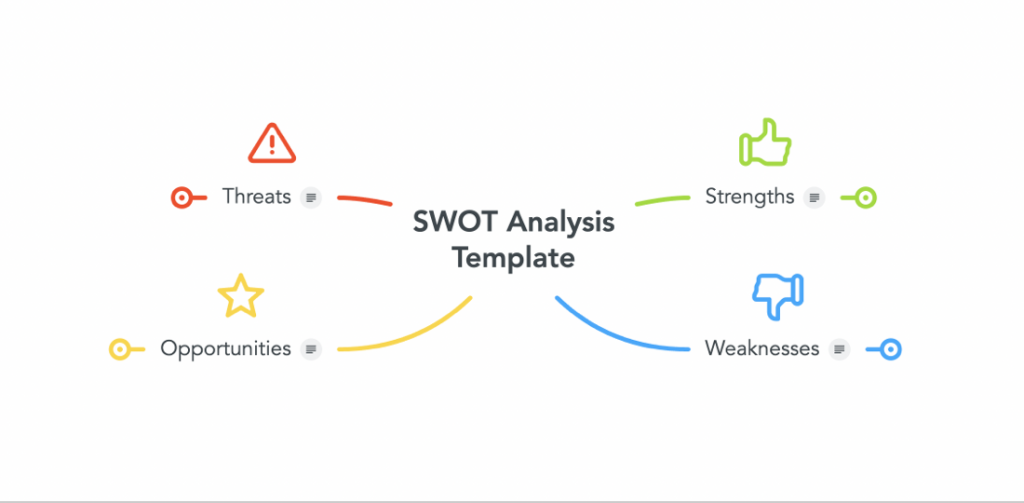 SWOT
SWOT stands for Strengths, Weaknesses, Opportunities and Threats. Use this template to stay focused and make solid business decisions.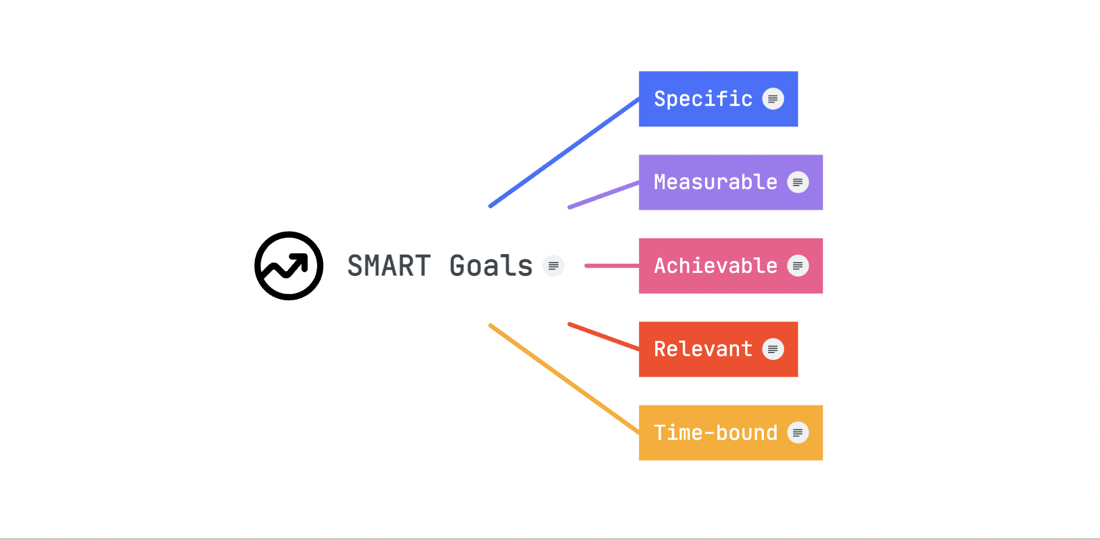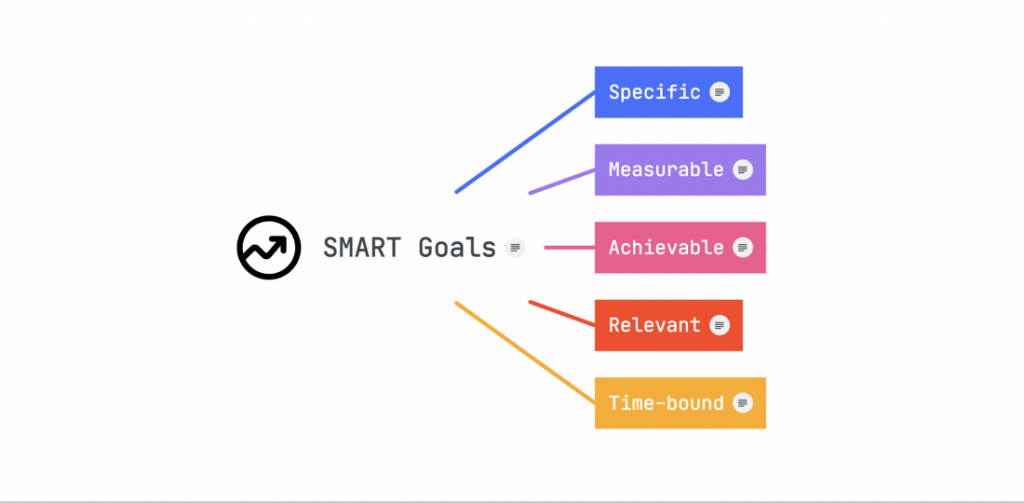 SMART Goal Setting
SMART = specific, measurable, achievable, relevant, and time-bound. This template helps you set SMART goals that are optimized for success.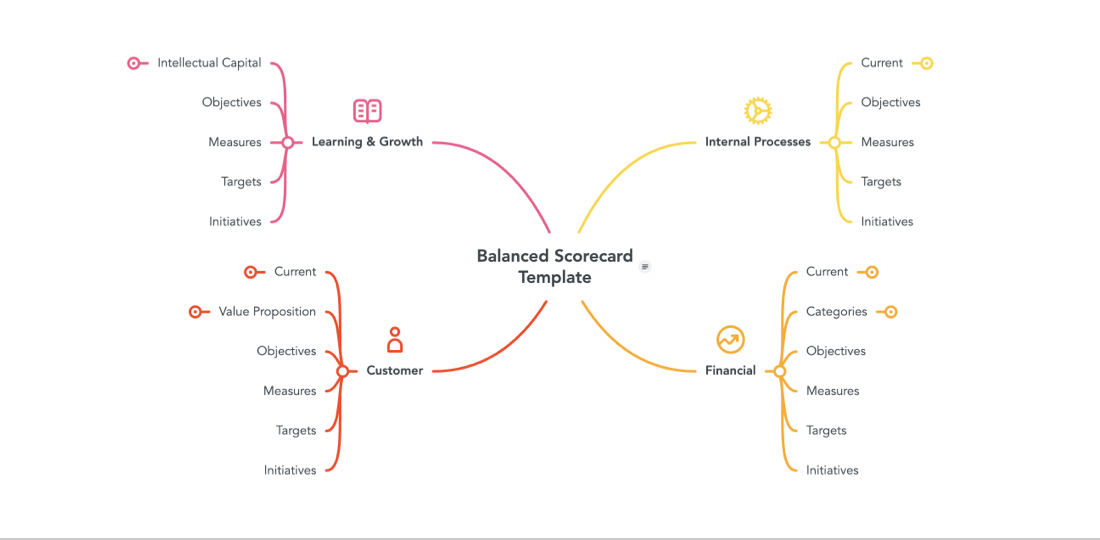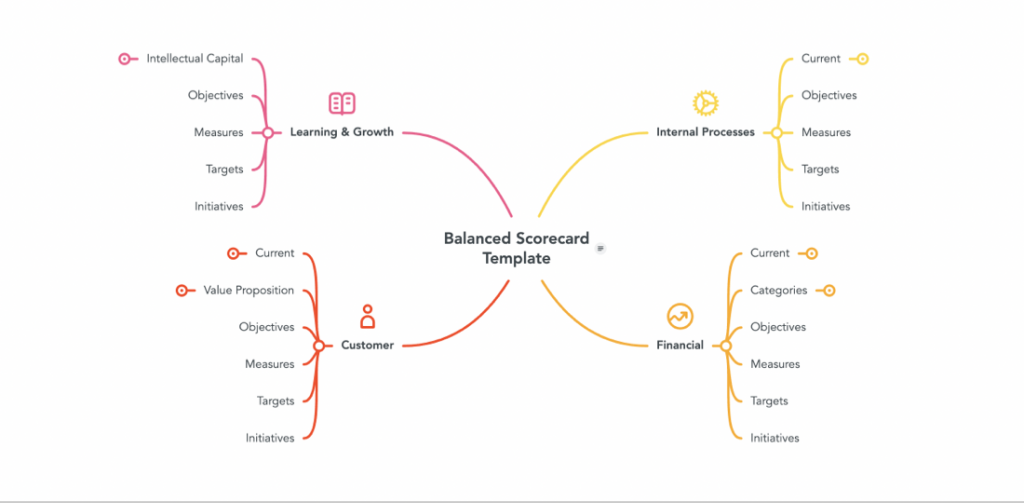 Balanced Scorecard
With a balanced scorecard, you can measure progress toward your goals. This template helps you align business activities with your strategy.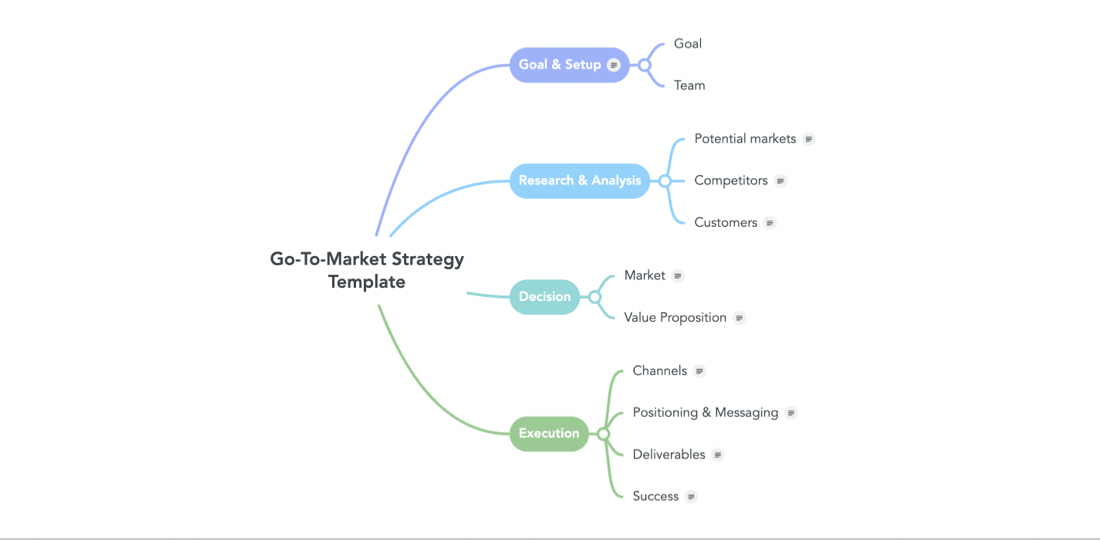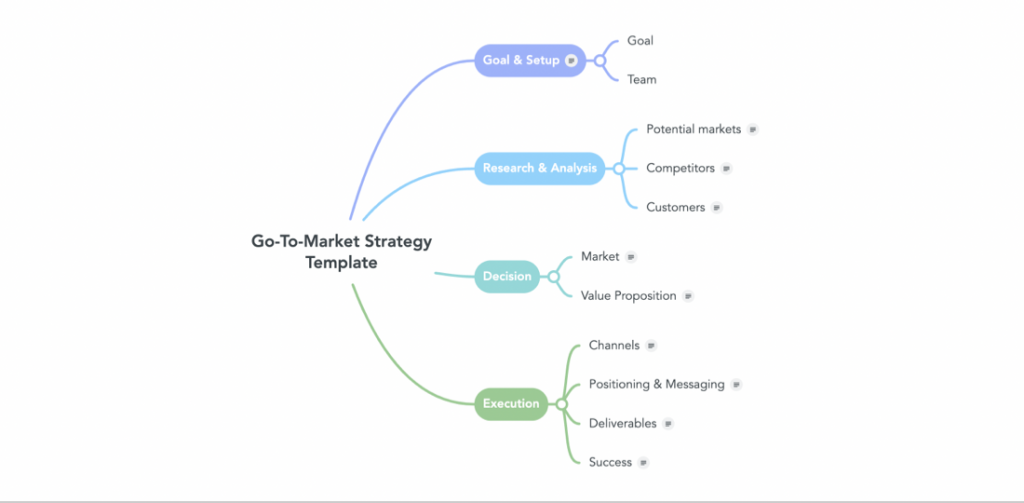 Go-to-Market Strategy
If your sales, marketing, product and engineering teams don't work together, your GTM strategy will fail. Use this template to ensure success.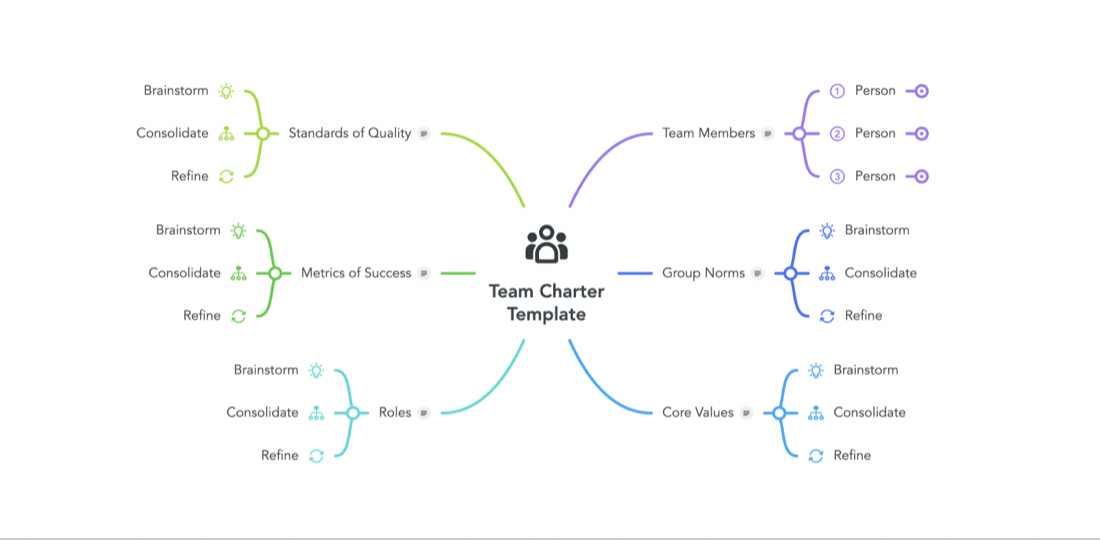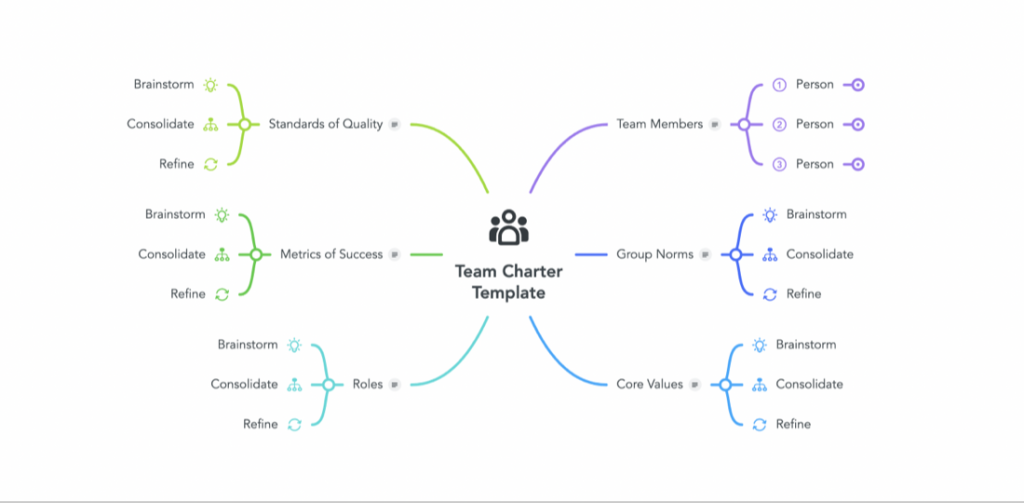 Team Charter
Unity is strength: a charter can bring everyone together and articulate your goals. Use this template to provide a North Star for your team.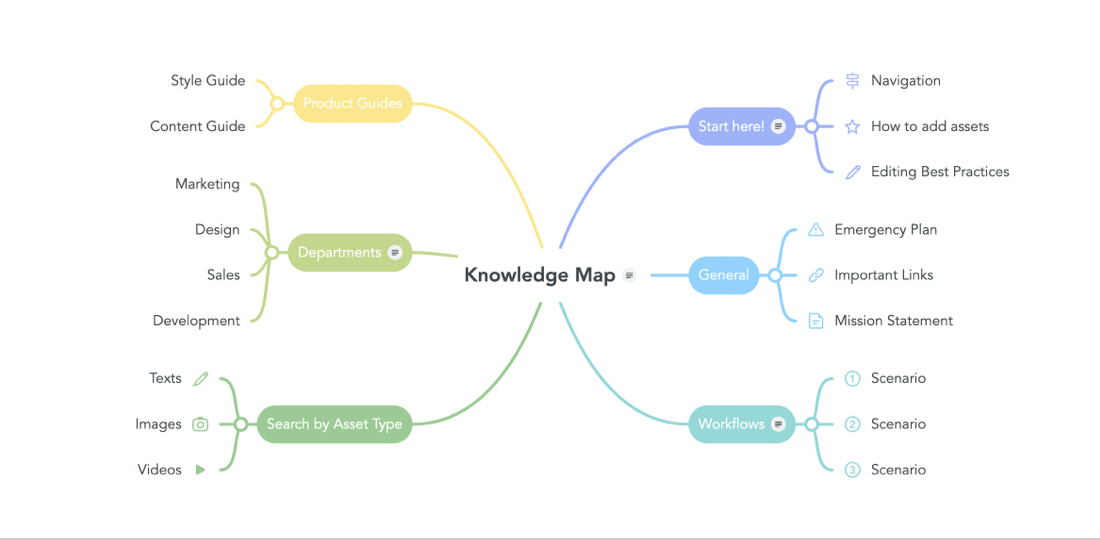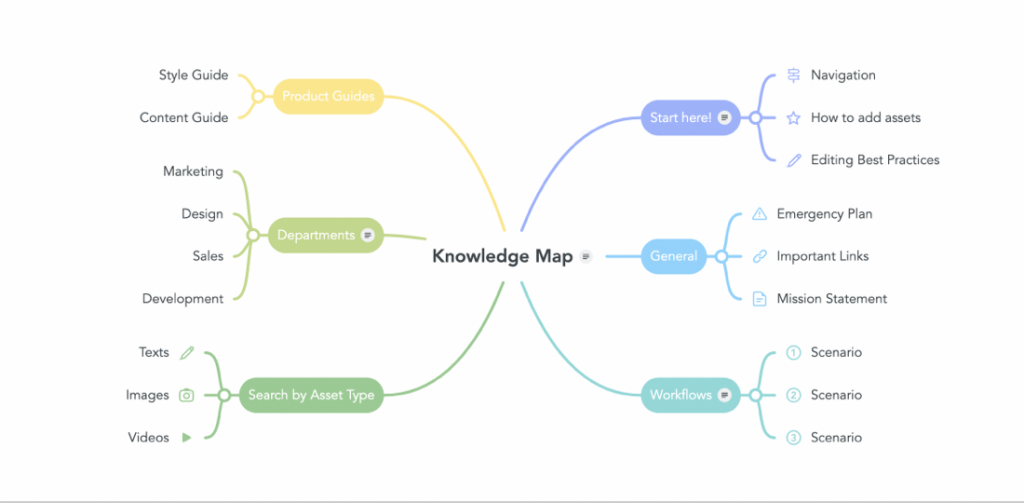 Knowledge Map
Knowledge is your most valuable resource. Use this template to organize information for yourself and your team. Create an easy, visual map to ensure knowledge isn't lost.
Build a Better Mind Map
Try MindMeister for Free.